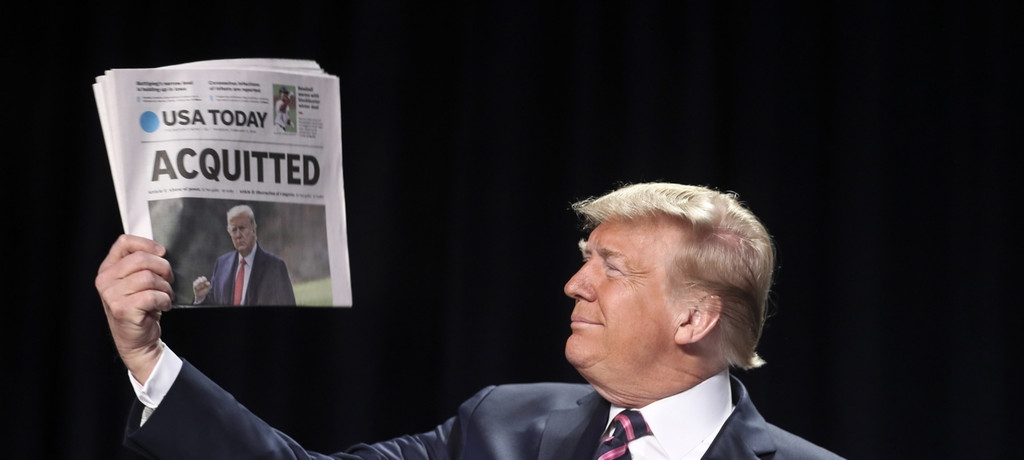 And I mean it. I'm glad for him. He didn't deserve to be impeached. Not for the storm on the capitol. Don't get me wrong, I hate Trump like the next person, like everybody hates him. He's a disgrace for politics, for America, for humanity and everything. An intolerable troll.
But what the dems did to themselves and to America with that impeachment farce was even more harmful than everything Trump did throughout his time in office. Every thinking person on the planet, even the US loyalists, are questioning their stand on America now, most are so bewildered and grossed out they are starting to hate and object to, or at least ignore everything the United States are doing.
You know my stance on politicians overall: After the total failure of global politics to save humanity from Covid-19, I can not recommend anyone to ever cast their vote for any politician ever again! No matter if their name is Trump or Biden or Hitler. Just don't trust any of those clowns to take the correct decision as soon as some lobbyists are convincing them the national economy is more important than your puny life or every other life on the planet. 😦
Not that European politicians and media are any better, they just don't make such big productions of their failures.