Corona? Fukit. Nobody cares. Not anymore. Let's look at some equally nonsensical but at least a little bit positive news instead. Shall we?
\o/ Whoohoo! \o/ After what appeared to be years of relentlessly chasing the very beloved elementary distro, last night we must finally have passed them! Now Debian and Ubuntu, which should be easy victims who cannot put up any fight, next. Come on, only 115 daily clicks separating EOS from Debian, and if you ever visited their websites you'll notice immediately Endeavour's is much more fun and useful for human beings.
But hey, I know I know; you can hardly wait to download EndeavourOS and install it on your hardware. As an operating system so high up the – most useless – charts it must be easypeasy n stuff … NO! It ain't. I mean, yes it is but you deffo need to know what you're doing. Because, as everybody knows, everything is easy once you know how to do it. 😉 Peeps, if you're still looking for a little lockdown activity and are totally new to this Linux thing, get the Minty Goodness first. EOS won't run away.
Okayyyy, with the important stuff outta the way let's care about the inevitable shit, 'kay?
People care about Justin Timberface and Britney Trailerpark again, the new infections and deaths are not as sexy anymore as they were just some months ago. The most prominent Corona news today is a gogo has a spring in her step after taking the completely wrong snake oil medicine Ivermectin. Won't cure Covid infection but gives you a spring in the step. Good for Granny. \o/ Hooray! \o/
Peeps, seriously now: This ain't the time to lower our shields! Particularly with all the new aggressive mutants out there. "They" say it's not as deadly anymore and the recovery rate is, like, a communist voting result. But I guess it's rather shitty once you really caught the virus. Shitty feeling when you can't breathe anymore.
Stay at home if you can afford it, lay low, don't be a nuisance, don't endanger others or yourself. I know it's tiresome and boring and slowly wearing us out. I know many of you are craving social interaction … well, there are ways to achieve that: You could, for example, start a blog. Blog about your daily Corona experiences or your adventures in Linux land or write about the loneliness in lockdown. Do not like Karmi's blog, he's a hermit, but invite your readers to send you fan- and hatemail.
Or … just keep on reading Orcsi's shitty blawg. It's annoying but also a tiny little bit entertaining. And, very rarely, even contains some information. And, I can promise you, I love and care about y'all.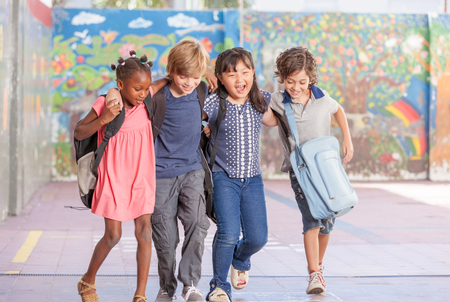 You'll still be sitting at home, but you're not totally alone anymore! Because we just connected. Can't you feel it?
Connect with you laterz
x Air x Kisses x