No AMD niftyness, but pretty capable Intel i5 procis make these two NUC-sized minis from Hong Kong adorable powerhouses. Add to that connectivity up the wazoo and here you have a super duper computer. I can testify how happy I am with my tiny Lenovo mini desktops. They're all the computer I could ever wish for … except one thing: Without dedicated graphics card they aren't good gaming computers. And you might suffer a bit with heavy photoshopping and video editing. Apart from that it's all good!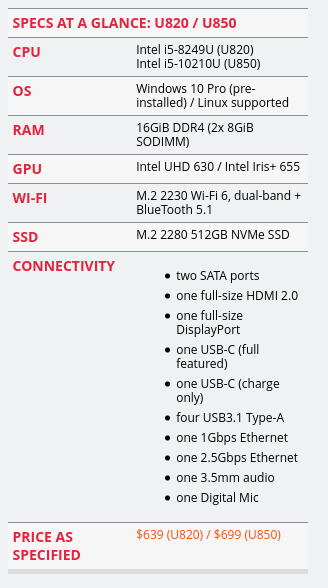 And what they are perfect for is Linux! No worries, your Windows product key will always be available in the BIOS. So if you decide Linux ain't for you (you stupid?) just reinstall Windows (no, pleez don't) and be perfectly legal for the American software giant.
639 US woolongs isn't the cheapest NUC ever but these are very gud!