Back to Sea of Fables, now with remade base map showing the shallow (dangerous) parts.
Kristaly, Moon, Paul, Lamp, Elli and Pat (retune) came to race. Juicy appeared jus to say hello but couldn't race.
First race was C-3 with NE wind.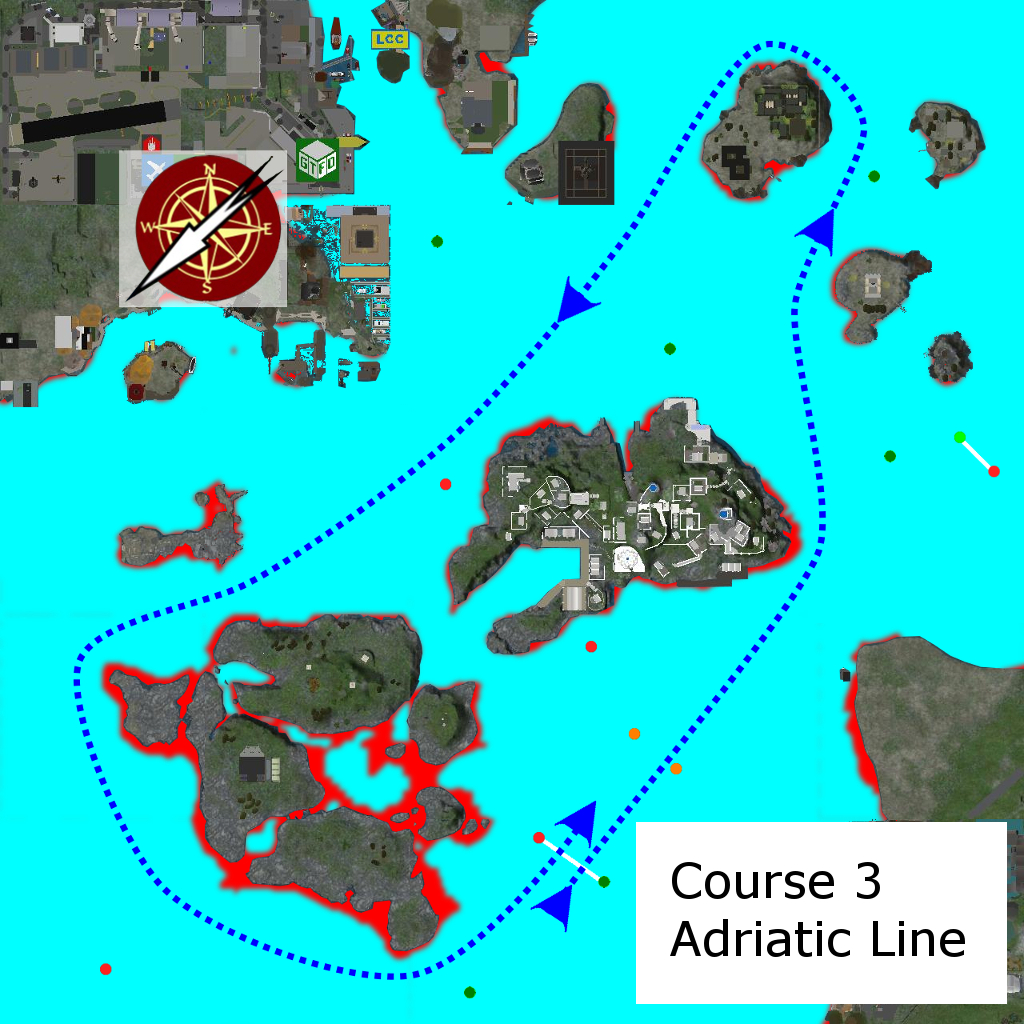 Red areas are 3m deep or less, cyan is safe for Shields.
A clean start
/me watching the fleet at a distance
Paul leading, chased by Kris, Pat and Moon
Paul still leading, chased by Kris...
... but he made a mistake, lowering and raising sails again, leting Kris taking the leadership
Moon and Paul fighting for 2nd place
Kris finishing, followed by Moon and Paul
Lamp and Elli in a final duel
Pat crossing the line
C-3 Race Results:
1: kristaly Resident IDK019 — 00:12:28
2: moonglownight Resident IDMOON — 00:12:38
3: xPaulx Paine IDXP1 — 00:12:48
4: Lampoon Destiny IDLD97 — 00:14:38
5: Ellion Melodie IDEM29 — 00:15:04
6: retune Resident IDPATRIC — 00:15:25
Lap Times:
kristaly Resident IDK019 — Start: 00:00:09 — Last lap: 00:12:19
moonglownight Resident IDMOON — Start: 00:00:05 — Last lap: 00:12:33
xPaulx Paine IDXP1 — Start: 00:00:04 — Last lap: 00:12:44
Lampoon Destiny IDLD97 — Start: 00:00:01 — Last lap: 00:14:37
Ellion Melodie IDEM29 — Start: 00:00:06 — Last lap: 00:14:58
retune Resident IDPATRIC — Start: 00:00:13 — Last lap: 00:15:12
Second race, C4, had three hazards: Kris who lost controls and had to give up, Moon crashed and Elli lost cam. 😦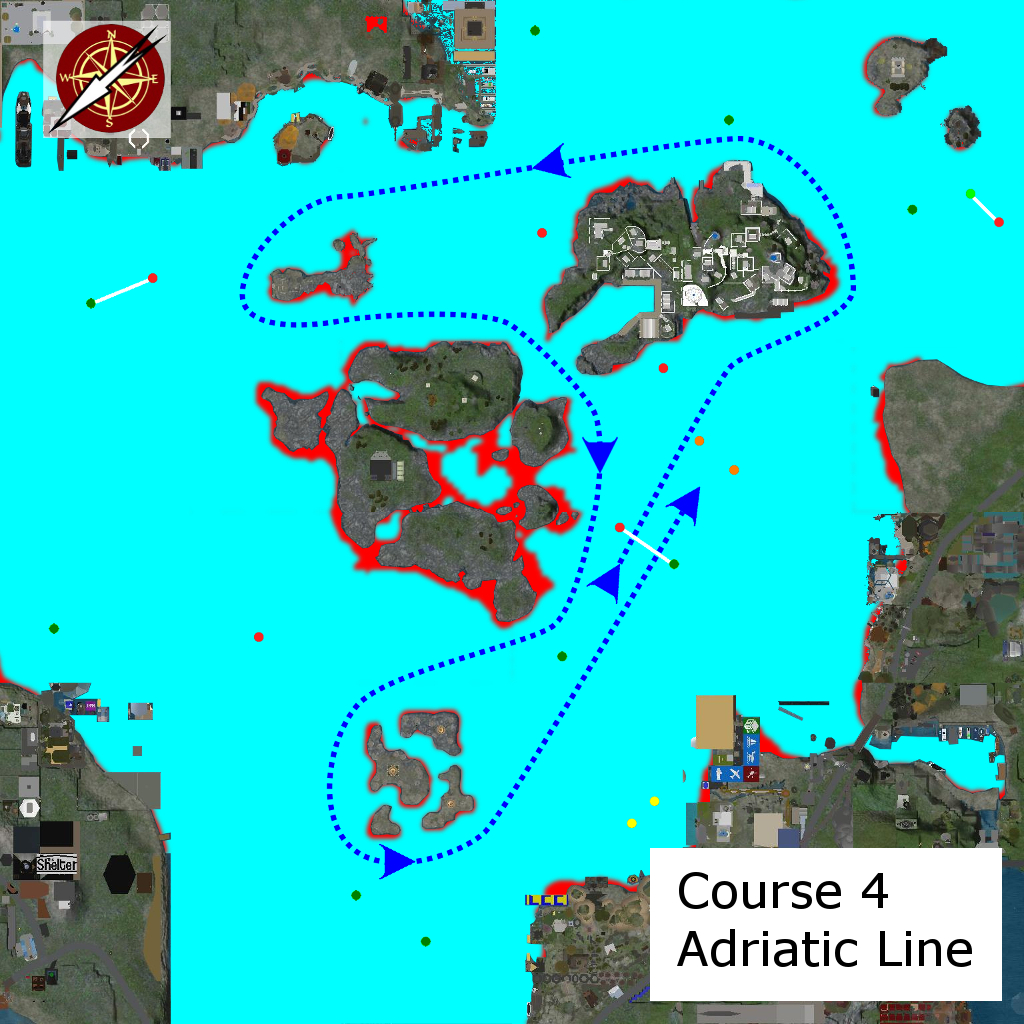 The fleet, after start
Kris leading, chased by Paul, Moon and Lamp
Kris opened a good space from the pack of chasers
Kris at a distance while Pat, Lamp, Elli and Paul were fighting behind
Fight among Elli, Moon and Pat
Pat finishing in 1st place
Followed by Paul
C-4 Race Results:
1: retune Resident IDPATRIC — 00:14:04
2: xPaulx Paine IDXP1 — 00:14:35
3: Lampoon Destiny IDLD97 — 00:16:42
4: Ellion Melodie IDEM29 — 00:17:02
5: kristaly Resident IDK019 — not Finished
6: moonglownight Resident IDMOON — not Finished
Lap Times:
retune Resident IDPATRIC — Start: 00:00:15 — Last lap: 00:13:49
xPaulx Paine IDXP1 — Start: 00:00:03 — Last lap: 00:14:32
Lampoon Destiny IDLD97 — Start: 00:00:13 — Last lap: 00:16:29
Ellion Melodie IDEM29 — Start: 00:00:03 — Last lap: 00:16:59
kristaly Resident IDK019 — Start: 00:00:03 — Last lap: not finished
moonglownight Resident IDMOON — Start: 00:00:05 — Last lap: not finished
More pics: https://imgur.com/a/mImXMnr
---
Partial rank after 8 races: