Talked to the Computer Repair Lady this morning. She has ordered the parts, and if I want her to assemble the computer I can bring it in tomorrow morning.
YAY!, fukn yay! 🙂
Of course I started immediately packing up all my computer shit … why?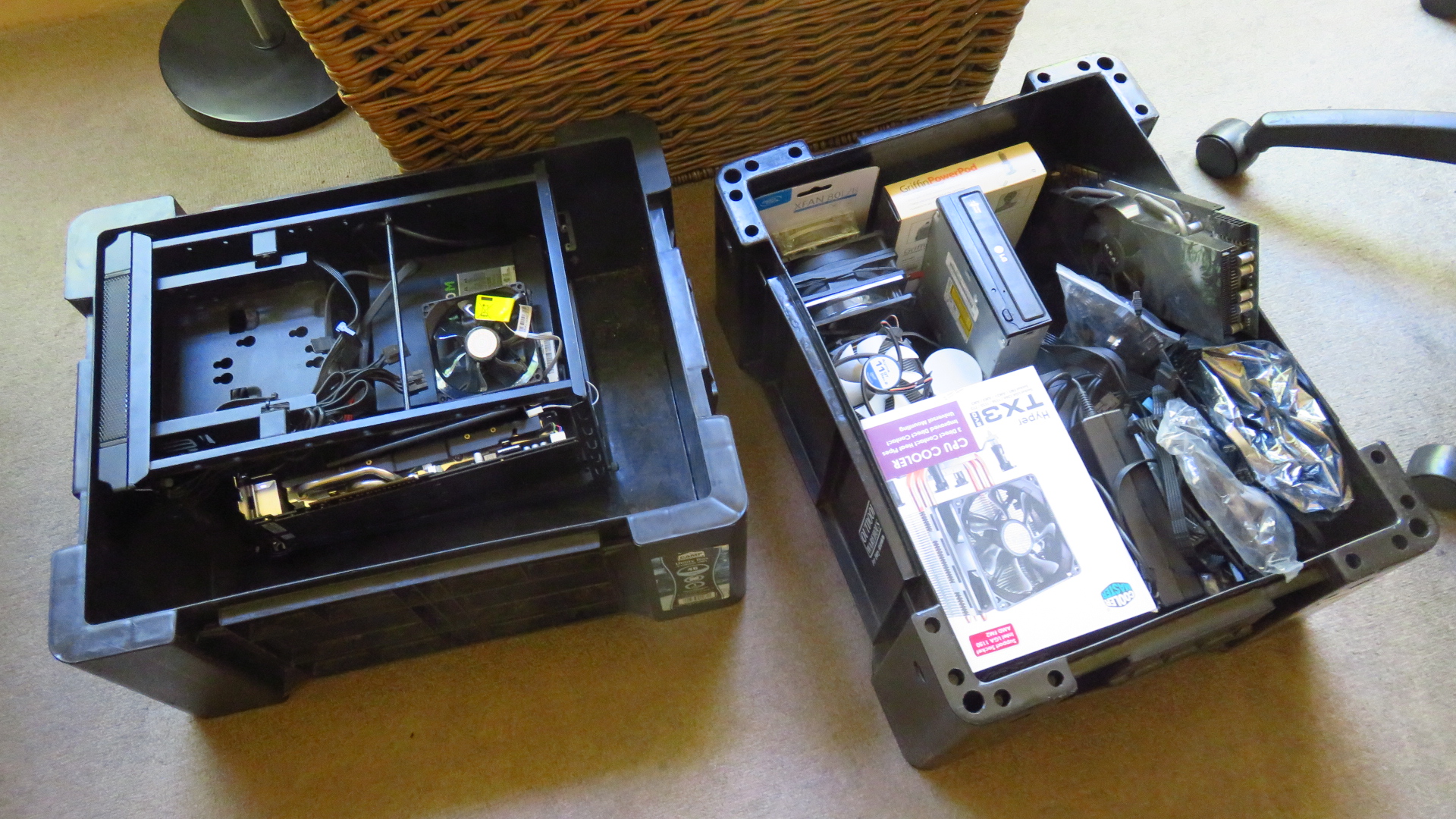 Holy fuk! 😦 Where is GagaMore's fukn hard drive? Can not disappear just like that now, can it?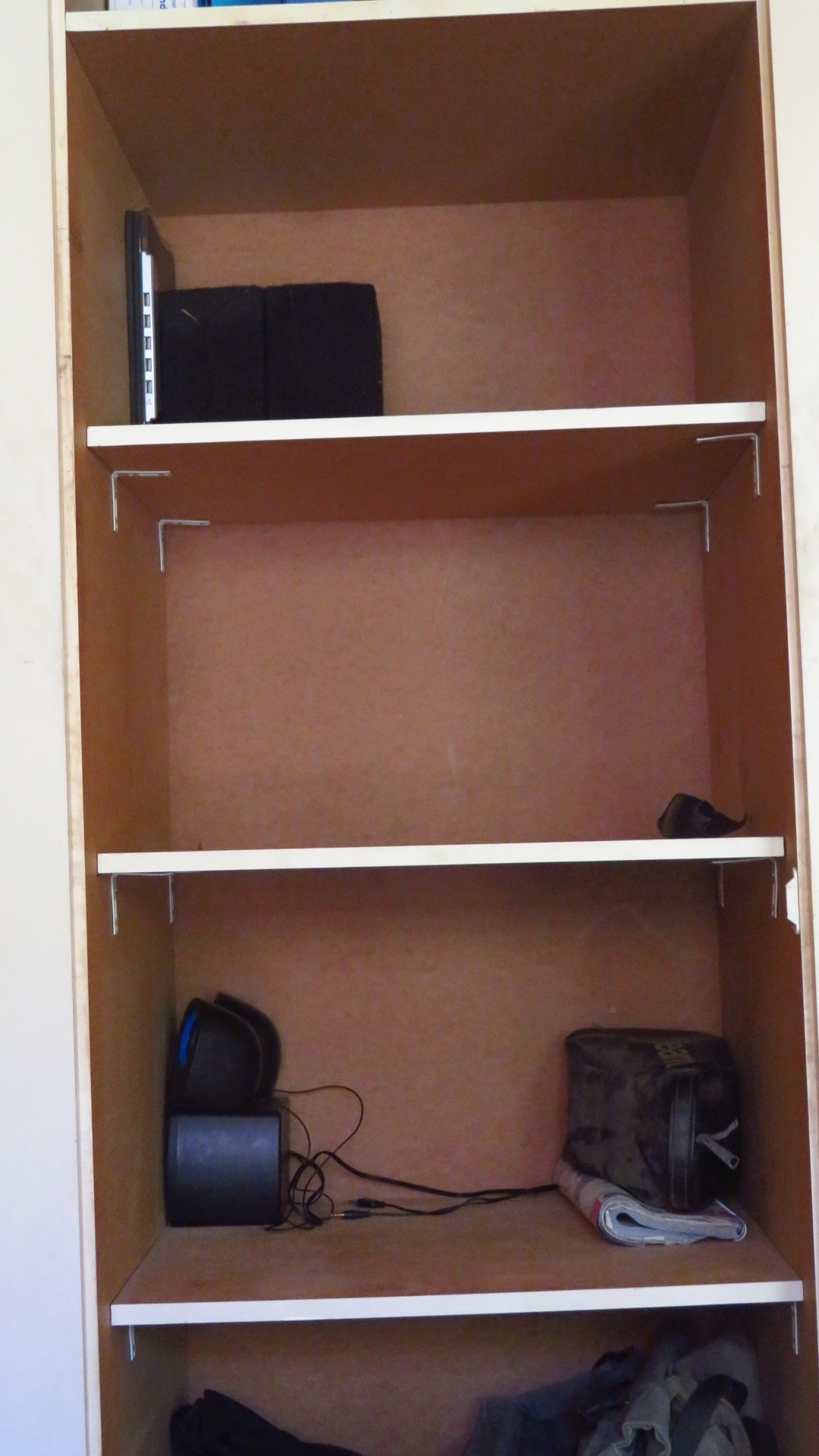 All shelves are emptied now … hard drive is still missing. 😦