Ogga don't know anything about that Mamatas guy at all, so let's just watch the show together, ok?
Join us on Wednesday, January 6th at 12pm PT/SLT with novelist and editor, Nick Mamatas. http://www.draxtor.com/sl-book-club-c…
Nick Mamatas is a horror, science fiction and fantasy author and editor. http://www.nick-mamatas.com
Location: https://second.life/bookclub
Youtube Playlist: https://second.life/slbc
Reading List: https://bookshop.org/shop/draxtorreads
The Second Life Book Club is a series of literary-minded events. For more information, and to suggest show topics or guests, please visit http://www.draxtor.com/slbookclub
See all Linden Lab events in the Second Life public calendar: https://second.life/calendar Connect with Second Life on Social Media: https://second.life/communityresources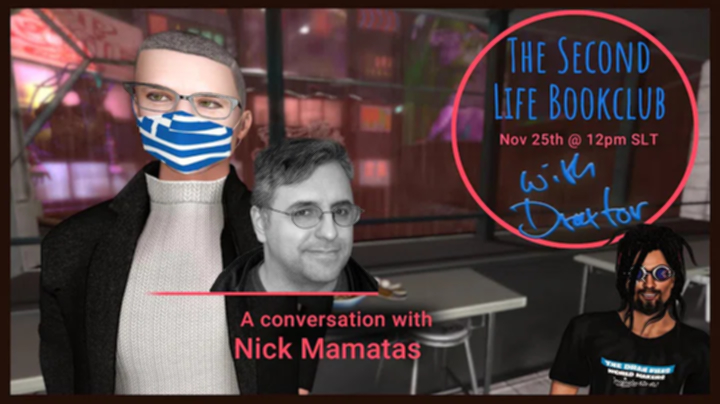 Very much to my chagrin I need to confess I never read H.P. Lovecraft, so I'm a bit out of the loop, or am I?