What's going on in the world, apart from America big show drama? Today I've got two stories for you, one positive news and one sad family drama. What you wanna hear first?
Drama of course! 😦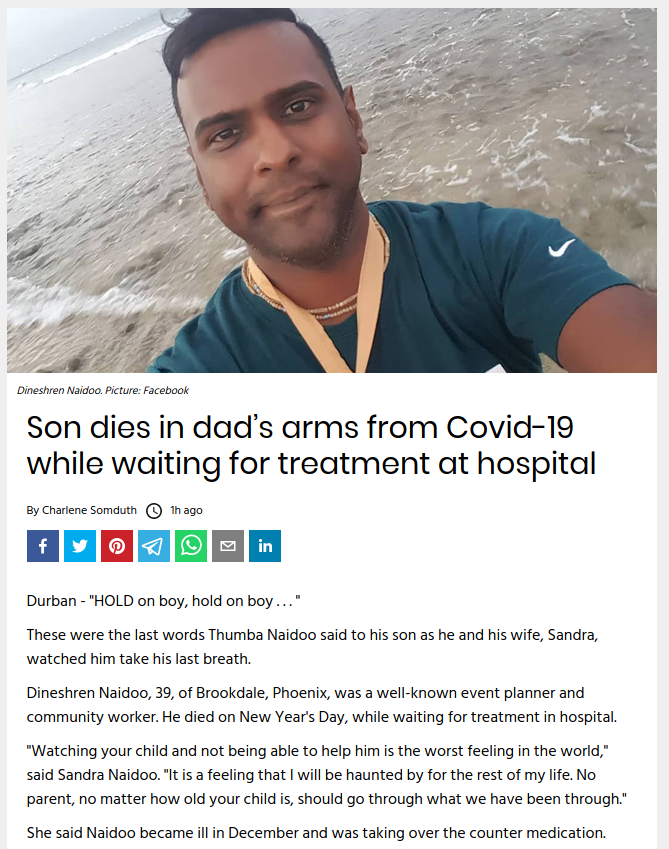 I hope they took Dineshren's parents in right away and didn't let them get away! They have contracted Covid-19 with 100% probability!
What did I say? If you wanna survive you don't need other humans … for the first time in your life maybe. But hey, don't make me feel sorry or like a mean old hag, for saving your life. 😐
Second news is a good one I guess: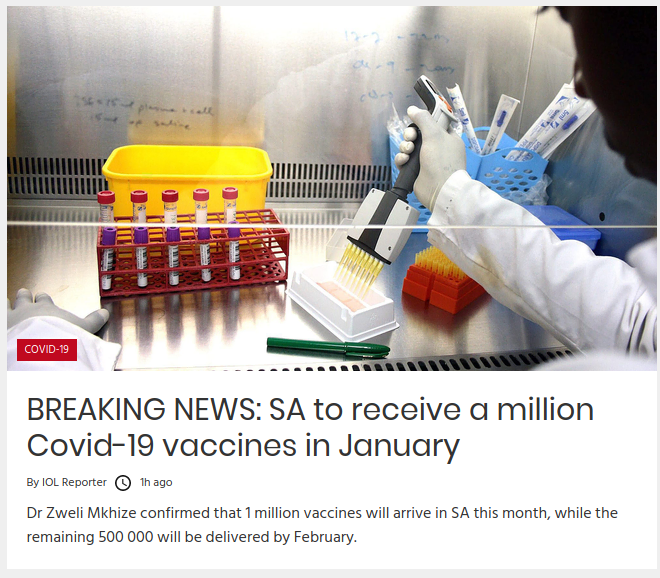 \o/ Hooray! We're all saved now! \o/
Okeee, guys you know I don't trust any vaccines … not yet. They are promoted by politicians and officials who wanna restart the economy, not necessarily save your life. But you know how to save your own life, dontcha? The good old-fashioned way of course: Stay the fuk away from people! Become a hermit if needs be. Don't go out for nonsense, eat healthy, keep clean, sanitize and all what's good for you!
Don't be like Dineshren Naidoo. Rather be like you!
laterz
xoxo