Whaaaaaa…? Social democracy and unions, standing in solidarity for human rights, workers rights and co-operation?
In the USA???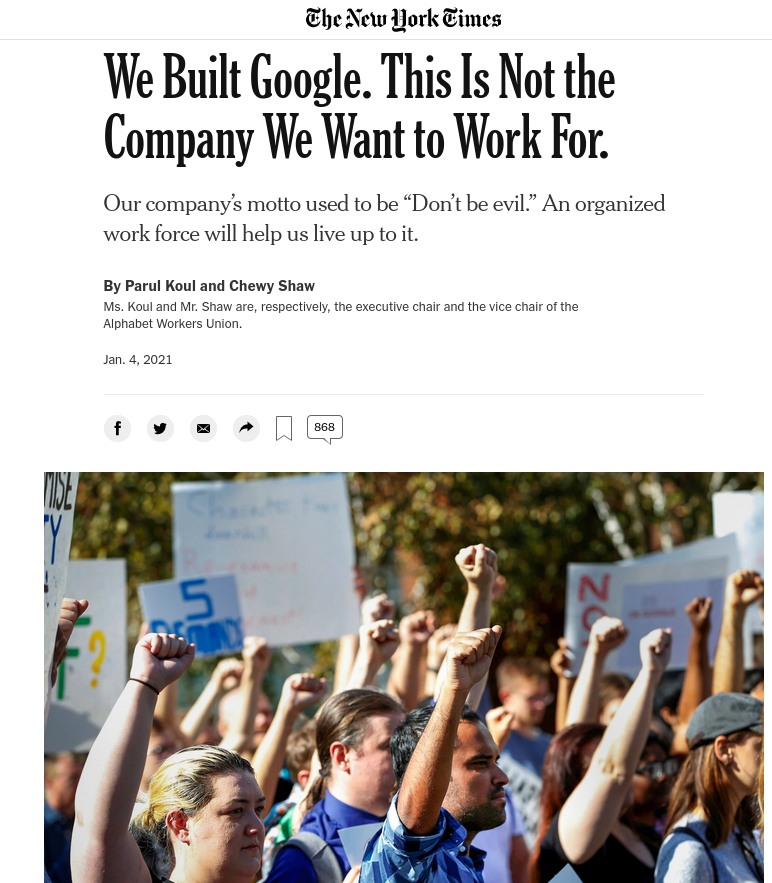 Respect! Ladies and gentlemen, you woke up and finally, now that class struggles are totally out of fashion and favour worldwide, you founded a workers union. In geek central Silicon Valley of all places?
They even have a website:
Welcome to the revolution, American comrades!