… we quickly do an update of our not-so-fancy but very simple and nice and user-frenly ArchLinux system: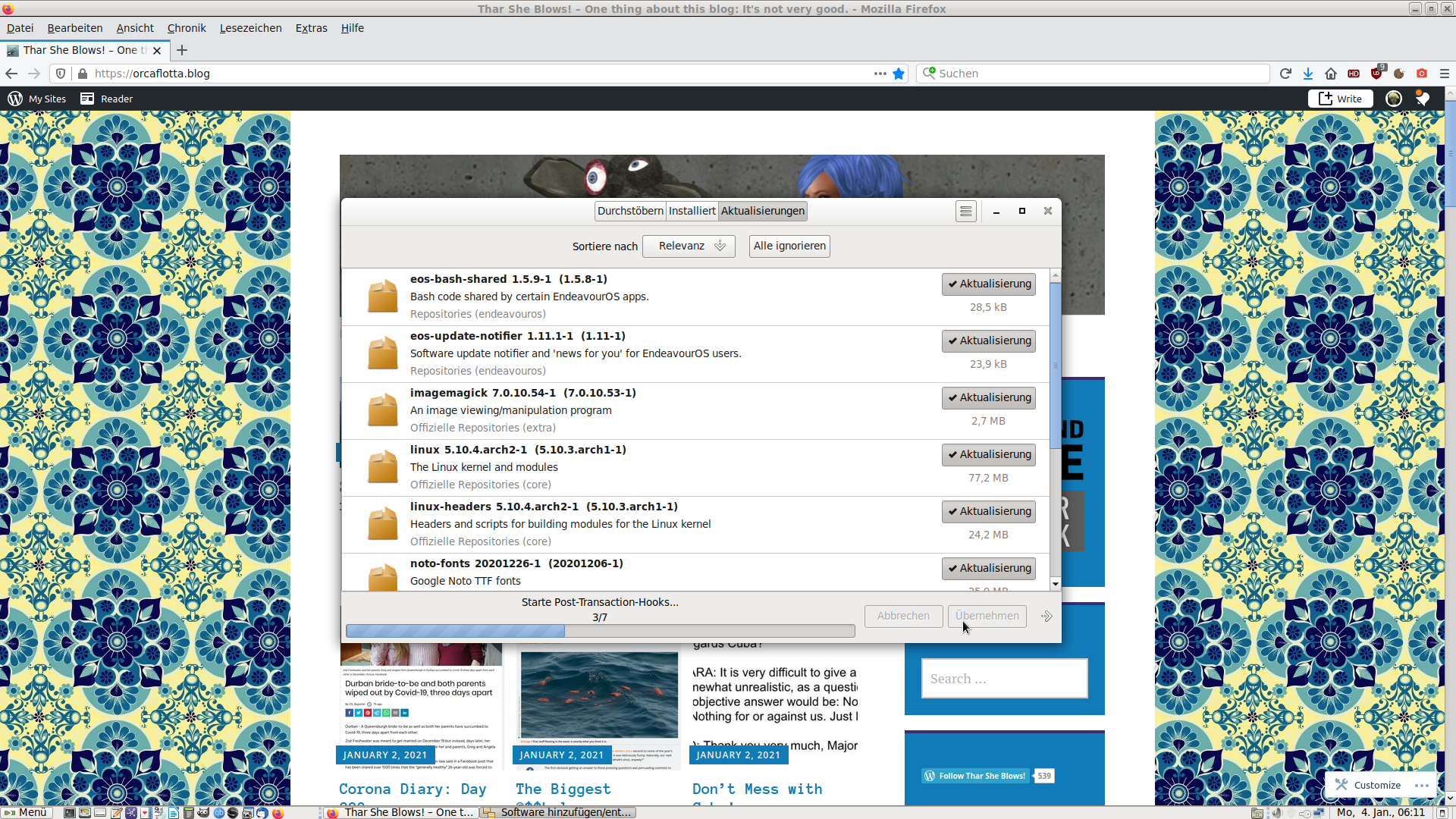 That's a good start into yet another fun-filled week full of Corona threads, irredeemable panel beaters and other Linux installs that need to be kneaded into shape. 😮 At least my main system is fit as a fiddle and totally up to date now. Happy happy joy joy!
Oh, btw, my geriatric mother has just transfered a couple thousand €uros to our German bank acc. Maybe I can take a couple hundreds off those funds and heal/update MiniMax with it?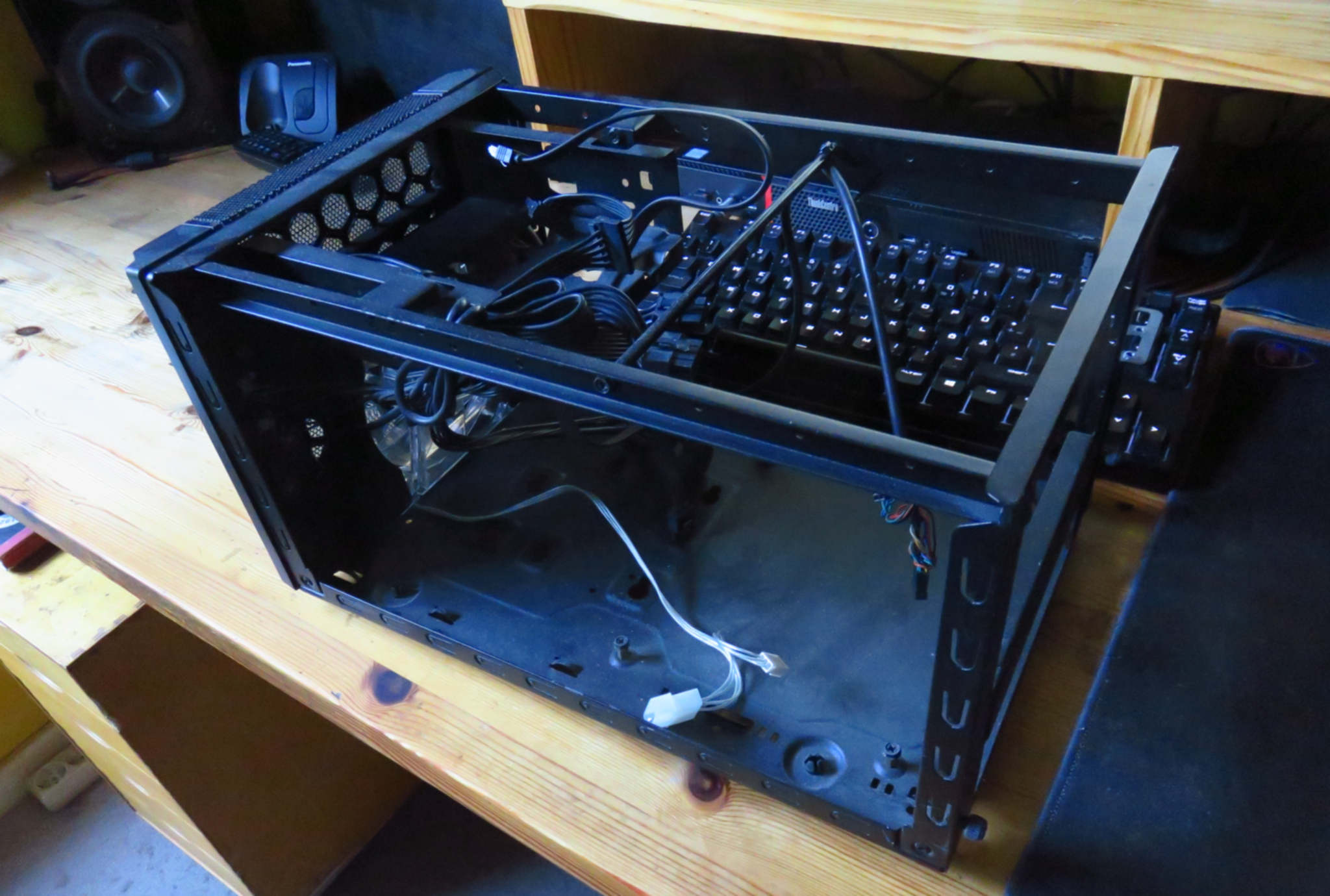 All he needs is a new motherboard, new cpu, and new RAM. And my computer repair lady got an offer that beats all other local prices, is even cheaper than German prices. Graphics card should still be kinda okay-ish to get around in SL, so I'm all for using parts of mum's funds for some serious hardware upgrades.
Anyhoo, nuttered enuff, let's get on with RL!
Laterz
xoxo