… or at least on the way to become a better one.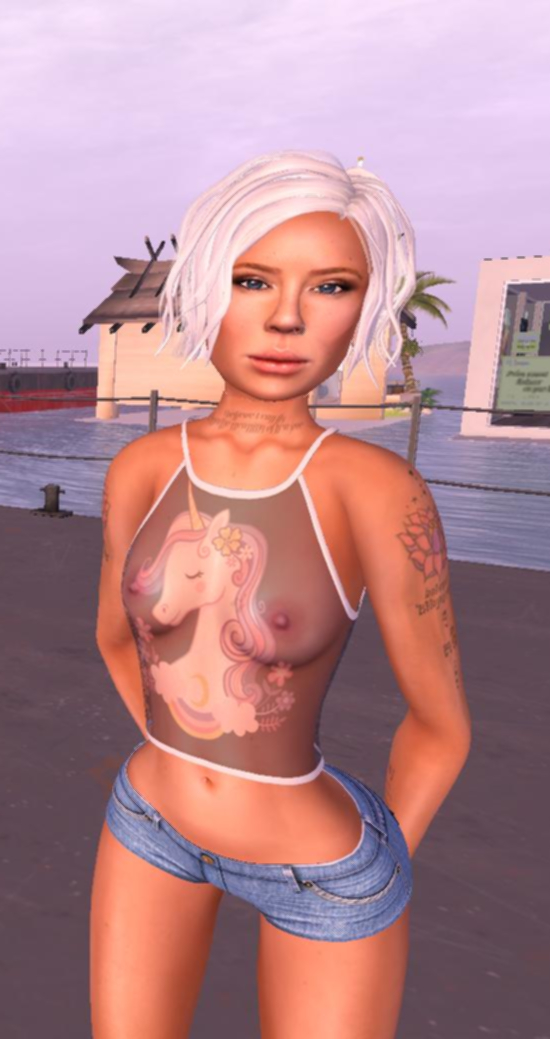 Of course she's still in need of a lot of finetuning. Particularly the nose is always a special grade of complexity. But all in all her Bento/Mesh nature makes her already kinda cute, right? And she's so much better put together than the old system-Orca, smooth and wrinkle-free. A special thx to Kalhene for delivering flat and mini-titties directly from the box, so I'm not such a malformed titty-monster like most SL bishies are today.
And most excellent, no need to get used to some totally overloaded edit hud thing; in Kalhene's Anya you do all your editing inside the system Appearance editor. Feels comfy like in old times and you know immediately what and how to change to get the desired results.
And the Bento allows me to re-use my beloved oldstyle Skinnery Mirte skin and my old tattoos. saving money's always a good thing, no?
But what I noticed is, I have a bit more lag now. 😐 Easy to see when logging in: I'm a cloud now for a little while. This never happened with my system avie. 😦 But altogether I'm quite happy already.
First impression: Superduper. 🙂