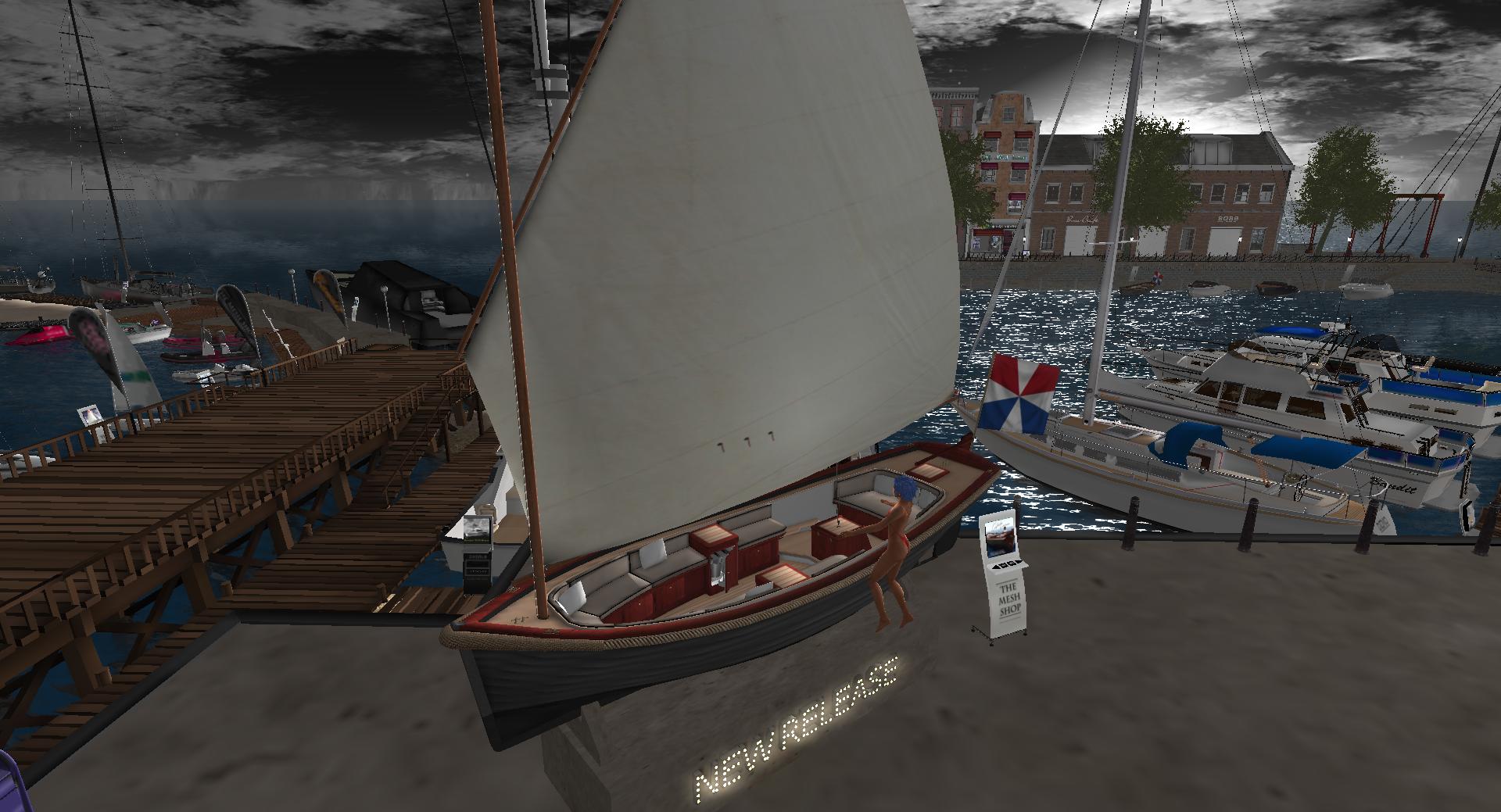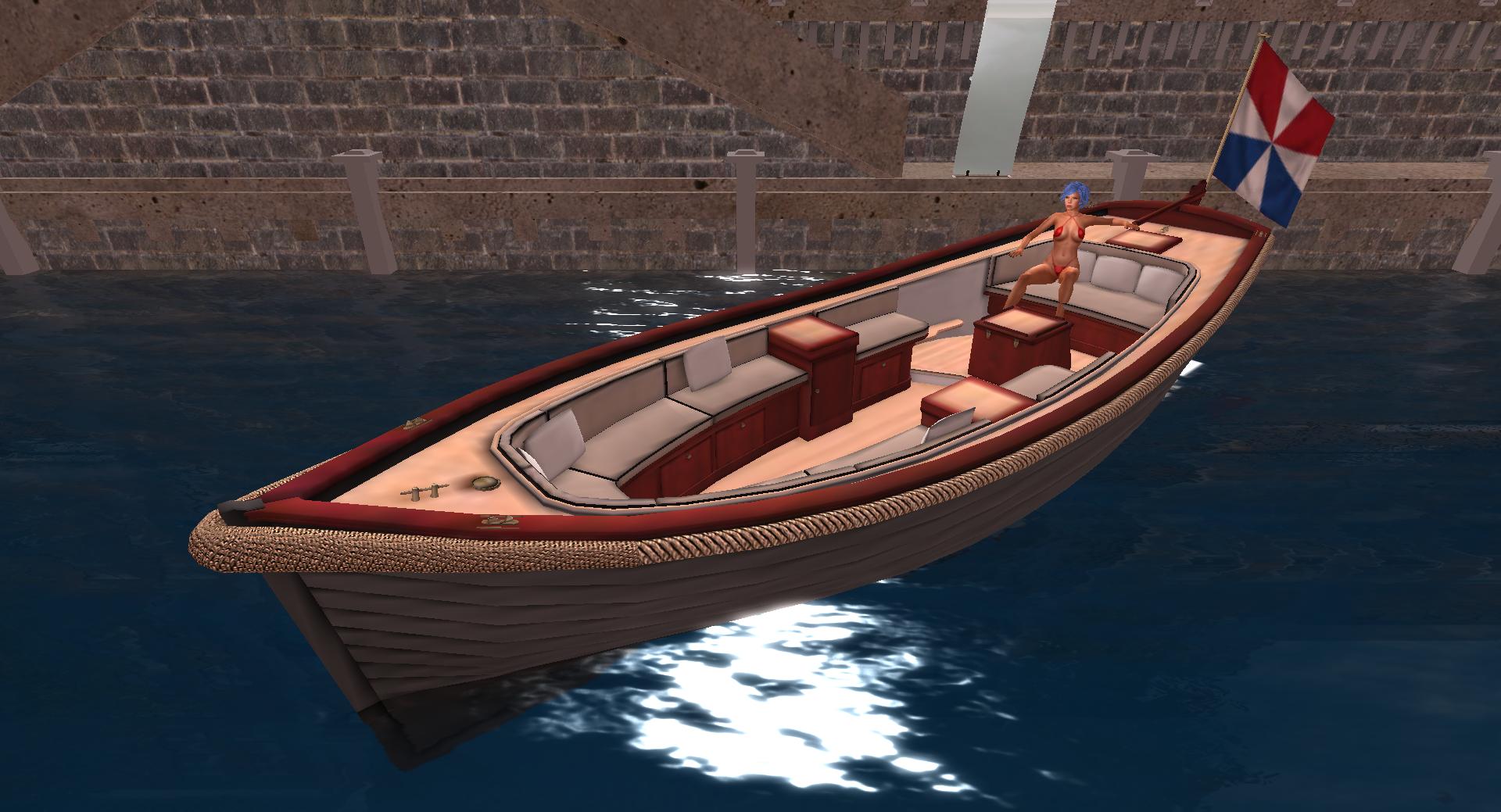 The notecard:
The Captains Launch
This type of boat has been around since the 1700's. The design of the hull is basically a miniature of the "ships of the line", which were the main form of nautical transport back in those days. One could either find these boats out on their own, or as part of a larger ship. They would be used as life boats or as tenders. The version you are looking at is the most luxurious model, which was used to transport the captain when on excursion. This model is updated with all the modern comforts like a fridge and a diesel engine. You can also sail this boat. It comes with a sail rig that is very typical for those days. The Captains Launch is powered by the 4rd iteration of the BOSS Dynamic Sailing Engine.
Some specifics:
Owner has to be on board to sail!
BOSS 4.0 Engine
Realistic Animations, with editor
Bento Adult Menu, 24 couples poses, 24 single
Race mode, which works with SLSA race lines
Room for 4 avatars, both can control the boat
Textures included
Come sail a demo, in world, over at Dutch Harbor!
The Captains Launch comes with the mesh parts modify and all textures included for you to be used as templates. The product is mod/copy, the contents of the product are copy only. That's why it appears as copy in your inventory, but you are able to modify the product.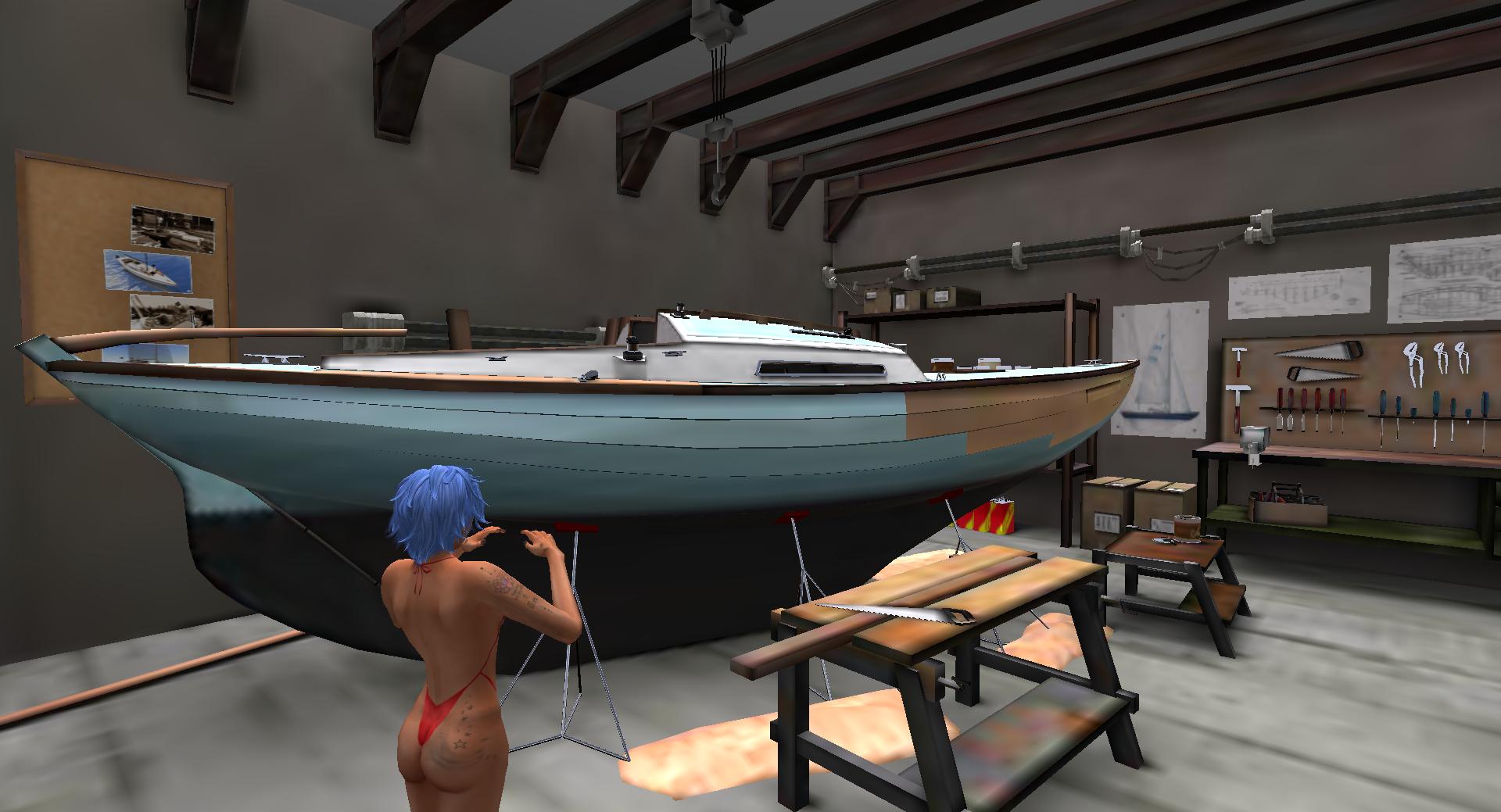 I'm astonished again and again how much creativity and skills Dutch and Ana are presenting on their sim. Since many years. They made some serious racing boats that were used in regattas by the most posh yacht clubs and earned great reputation for their building and scripting skills.
But then again, particularly Ana makes a lot of fun stuff as well. And that's why we all are in SL in the first place, no? Having fun with boats!