Our Western Cape premier, Alan Winde, seems to be a windy guy. Wasn't he all for opening the beaches along the Garden Route? Well, now he preaches awareness. 😐 If only someone had warned him about the impending Second Wave of Covid-19.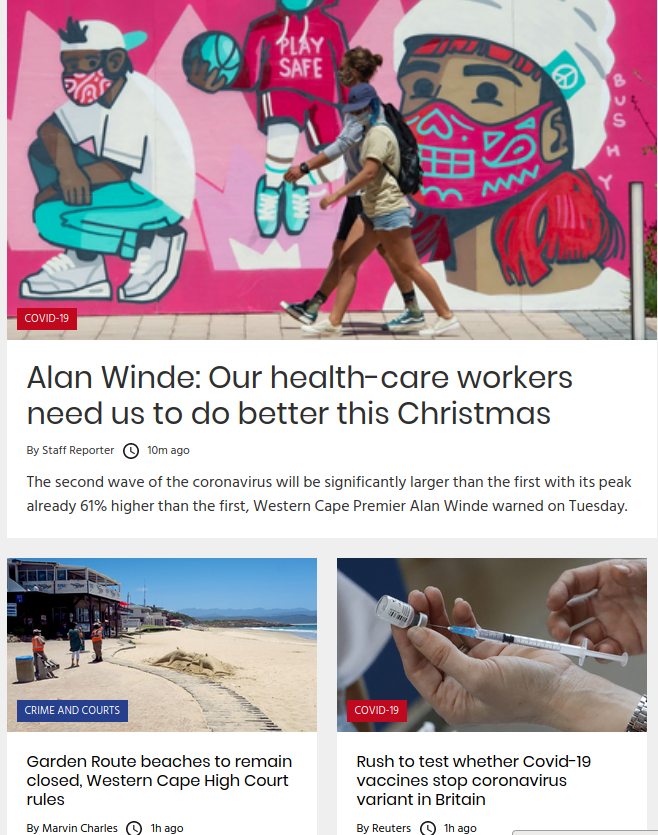 You and me, we read the interwebz, and we know about the Second Wave, don't we? Sometimes I wonder if politicians are deaf-blind, when in fact deaf-mute would be so much more convenient and better for the planet and its population.
Frens, we are ruled over by a buncha ass-clowns. 😦
But that won't stop our attempts in doing the right thing, staying healthy and not spreading the virus, doesn't it?
You peepel sanitize and eat your healthy veggies and stay at home for Xmas!
cya laterz
xoxo