The year 2020 was in many ways a crazy one and all started with what we call RL… But SL became at least as crazy as RL. LL created a new idea: "All into the cloud". For that they did a lot of changes, updates, caused bugs, fixed some of them and made others worse and they are still trying to work on their very long list of bugs to fix.
One of those bugs are the new sim crossings. They cause on nearly every vehicle script errors. Somtimes without consequenses, but sometimes with pretty bad consequences, which even decided who wins races in SL.
This frustrated our sailors from time to time, but when we look over all the races in 2020 i say the majority is clearly on the side of the good and exciting memories. This makes me belive we will have at least the same again in 2021.
Another crazy thing was the fall of one of the oldest yacht clubs in SL: TrYC. But i found a new base for my races in another area. Million thank to the owner of Saint Aubrey to let us do the races there. And i am very sure that we will have at least the same fun there as we had around TrYC. So come and join us there again.
Thank you to all the sailors who joined my races and made every race an exciting event.
Congrats to the 3 winners of the Bandit 25R races:
1. Yvonne
2. Lucy
3. Nicole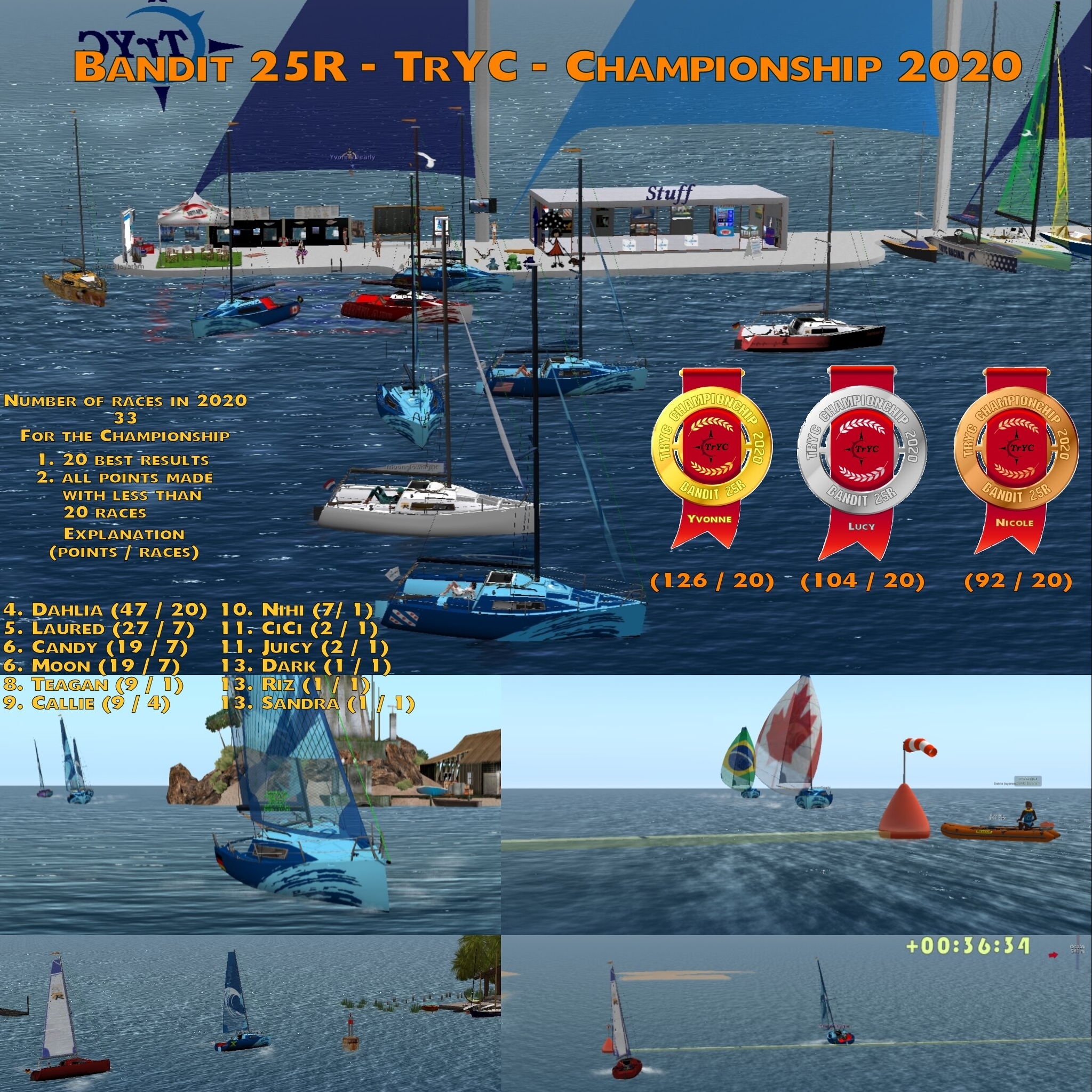 Congrats to the 3 winners of the Bandit 22LTE races:
1. Lisa
2. Moon
3. Nicole
Congrats to the 3 winners of the Sea Boss Rider races:
1. Sanja
2. Lucy
3: Walthard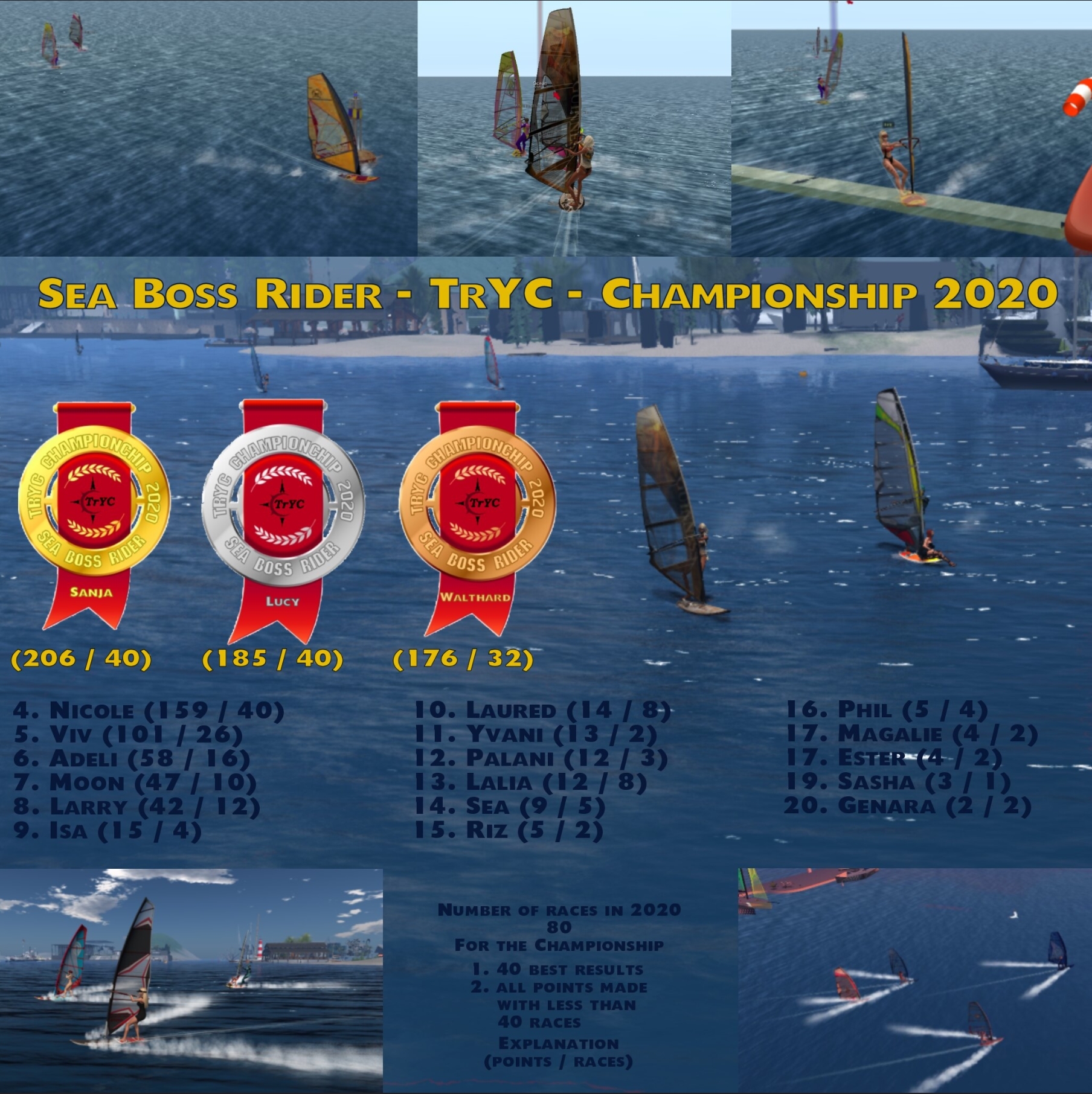 Merry Christmas and a wonderfull new year 2021 and i hope to see you all back in 2021.
hugs and kisses
Bianca