After 9 (11) full length Star Wars movies, after Disney fucked up the Skywalker saga in such an undignified way …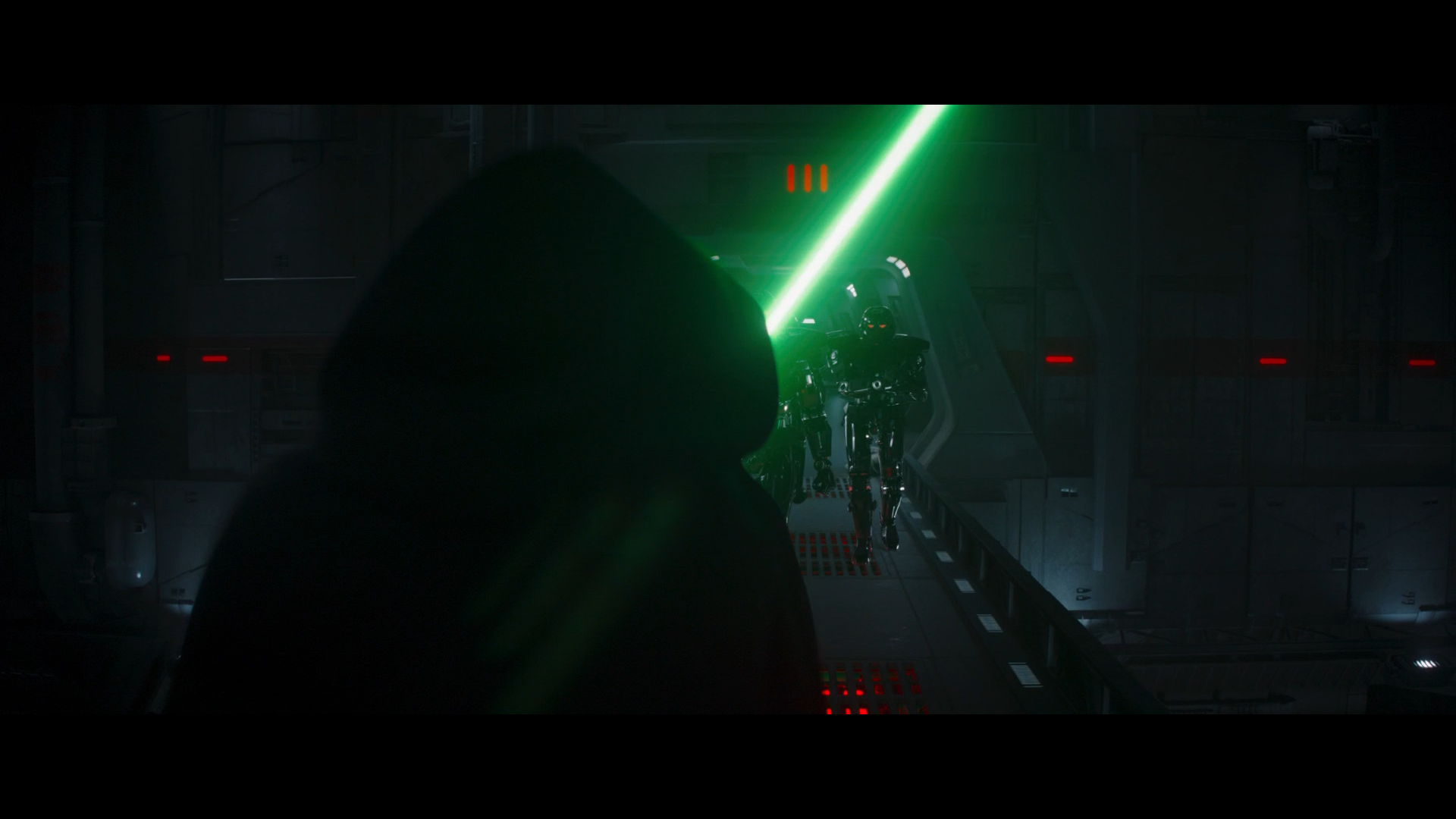 … in the last chapter of the second season of the spin-off series The Mandalorian, for the first time ever, since 1977 we witnessed the cgi version of a full-powered Jedi master Luke Skywalker going to town on a platoon of dark trooper droids. Wasn't it great to see his green lightsaber again? After, oh, I dunno, at least 3 decades?
Took Lucas Film only 40 years to show us a logical continuation of the Skywalker saga after the battle of Endor. Congratz to Jon Favreau for finally doing the right thing and putting the rest of Disney/Lucas, the armies of showrunners and story group writers to shame!
A job well done. Even if we never gonna see Luke again, or any of the figures of the 3 trilogies, I'm kinda satisfied now. I don't even care no more in which direction The Mandalorian show develops for the next season. For me, heck, they don't need to develop at all and can stay on the level of a dirty little cowboy/bountyhunter/ronin show forever. Bring in guest stars from time to time, as a nod to us old fans, or don't. Mando is a fine show on its own, well written and directed. It doesn't need all the saga ballast. And it doesn't need the force.
In fact The Mandalorian is better off – and much more fun – without.