Heyyyyyyyyy…
After Tom's we get one more video about the new Linux Mint 20.1 BETA version. Recommended viewing:
I guess apart from the nifty Warpinator and the even niftier IPTV app Hypnotix we mostly see small improvements like faster rendering times … oh and 20.1 is an LTS version, so it will be good until 2025!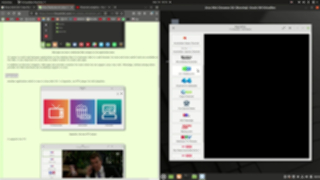 Watch if you like or if you're on the brink to install your first Linux OS. This is a good one. Arguably even the bestest!