Didn't I say the Second Wave is here? Now the politicians finally see it, too. And since it's entirely man made, i.e. our own fukn fault, the Grand Poobah spoketh some harsh words to his unruly compadres and now we're in a half-assed lockdown again:
Okeeee, let's see …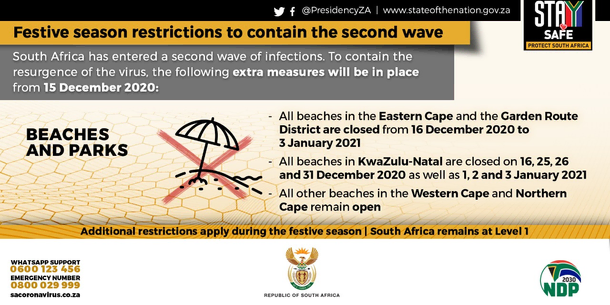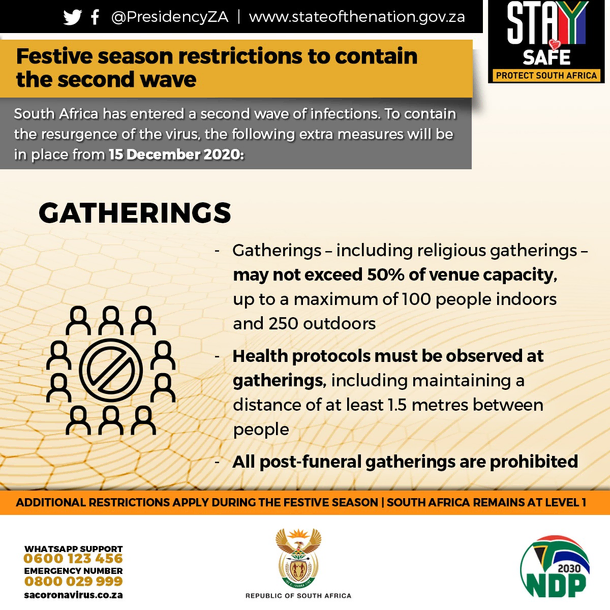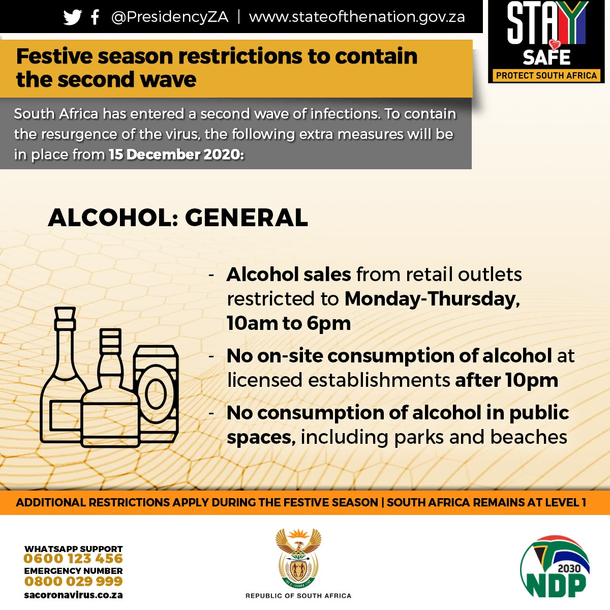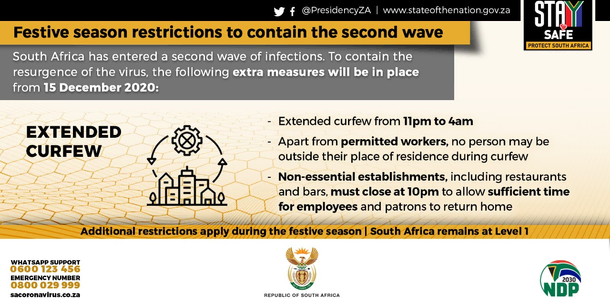 Is our president, which we usually really like, virtue signaling here? Just a hand puppet of the tourism industry? Anyways, from today on we'll see … no changes at all. Not for hubs and me since we're old and boring, and all non-essential biznizzez will remain open. So we can go on caring about Oubaas, visiting the gym, drive around, even interprovincial (but why would we?) and buy our booze … which we don't anyway.
How are Second Wave measures in your respective countries? Do your politicos at least recognize there is a Second Wave? What are they doing? I know in Germany (you know the formerly best organized country on the planet) it's just hand-wringing and panic and nobody knows what to do and nobody has any contingency plans. Good for hubby and me, since I doubt they can force us anytime soon to get on our annual trip home to roost.
International jet-setting is a lot less glamorous these days anyway. 😐
I hope you guys don't have to go anywhere anytime soon. Oh, xmas with the family? You crazy? Fuck 'em if you love 'em and have a drink on them from afar. And again hubby and me are happy. We at least have each other and aren't expected to drop in momma's apartment anyway. She just had her 99th birthday, is weak from bolts in her broken shoulder and cancer radio therapy and already happy we sent her an expensive flower bouquet. Still lives on her own, dreams about traveling and won't ever move into an old-people's home coz there's only old people there (all 20 years her junior but she don't care). So we're good staying exactly where we are now.
I hope you can stay put as well. It's the best anyone can do right now!
Don't forget to sanitize and eat your veggies. SURVIVE!
xoxo