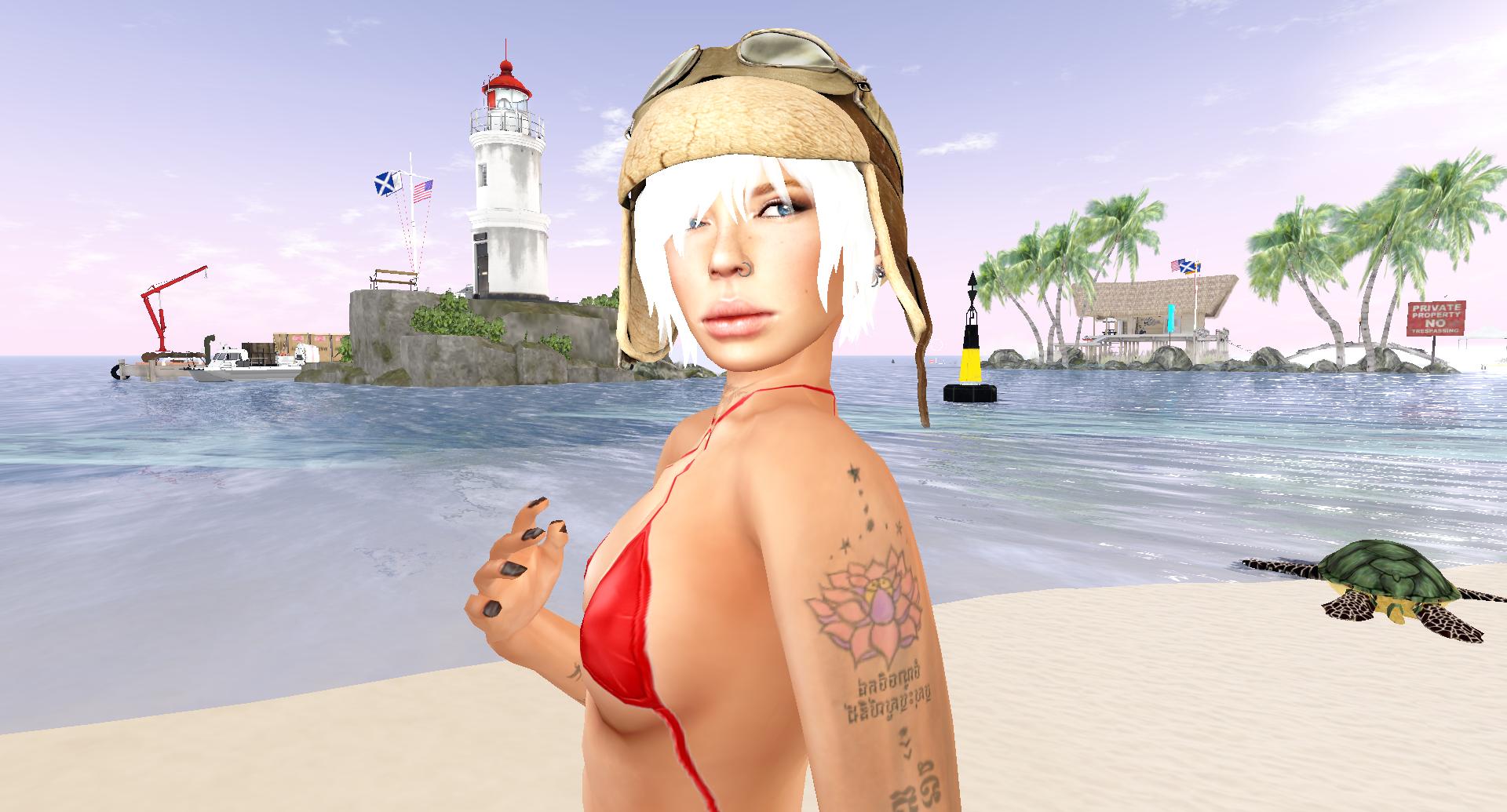 Hallo.
Du Sud Isle (171, 120, 23) is a small island on Corsica's South Coast and is complete with an airfield and – more interesting – a yacht club.
And it's the new place for Bianca's TrYC races!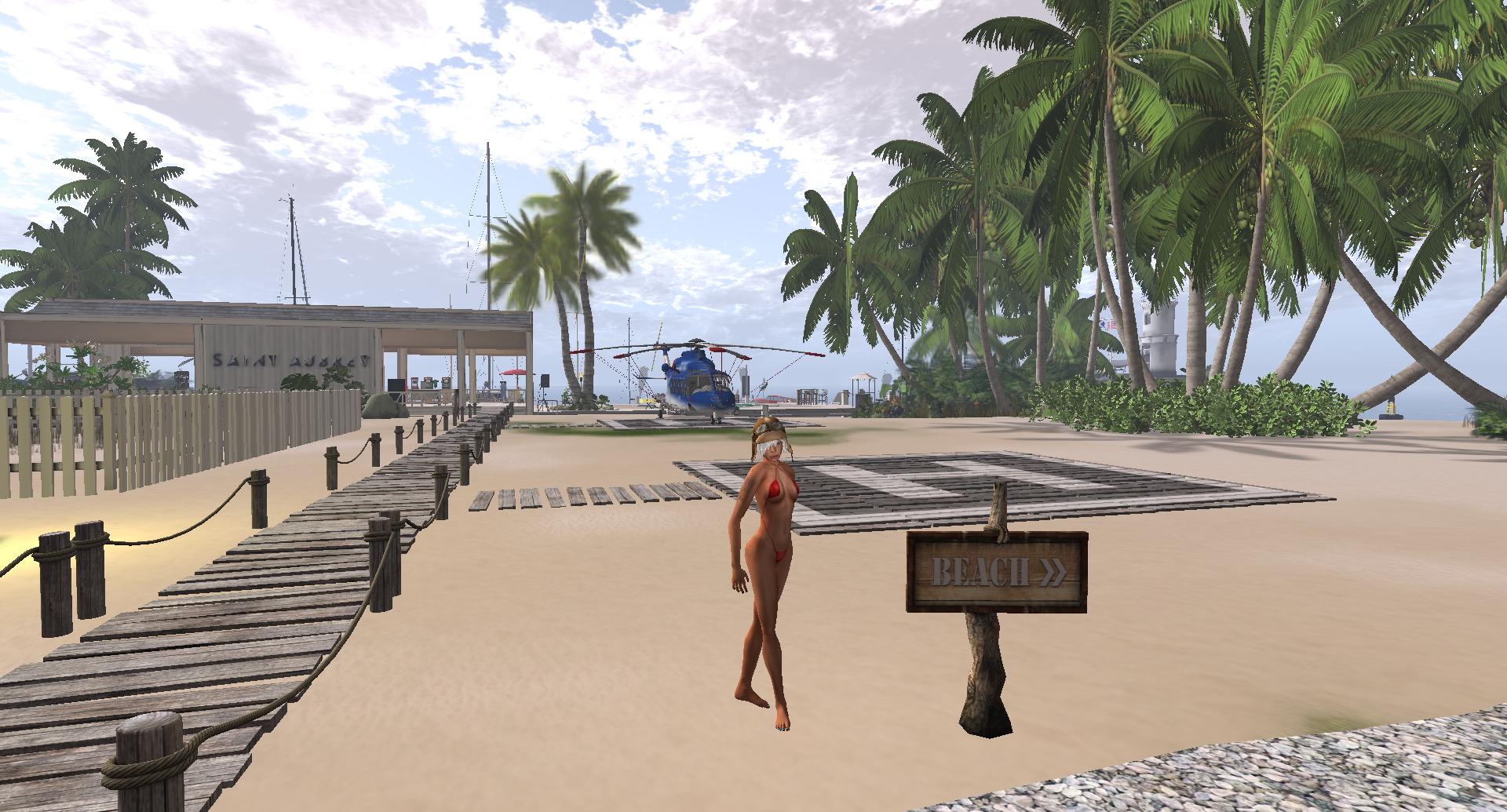 Far as I know she's already scouted out and created some new race courses so all the former TrYC racers will find a smooth transformation from Triumphal to Du Sud Isle, when Eki goes away as well. Mostly unlaggy waterways and always good weather are almost guaranteed in the sims between Nautilus North and Corsica South.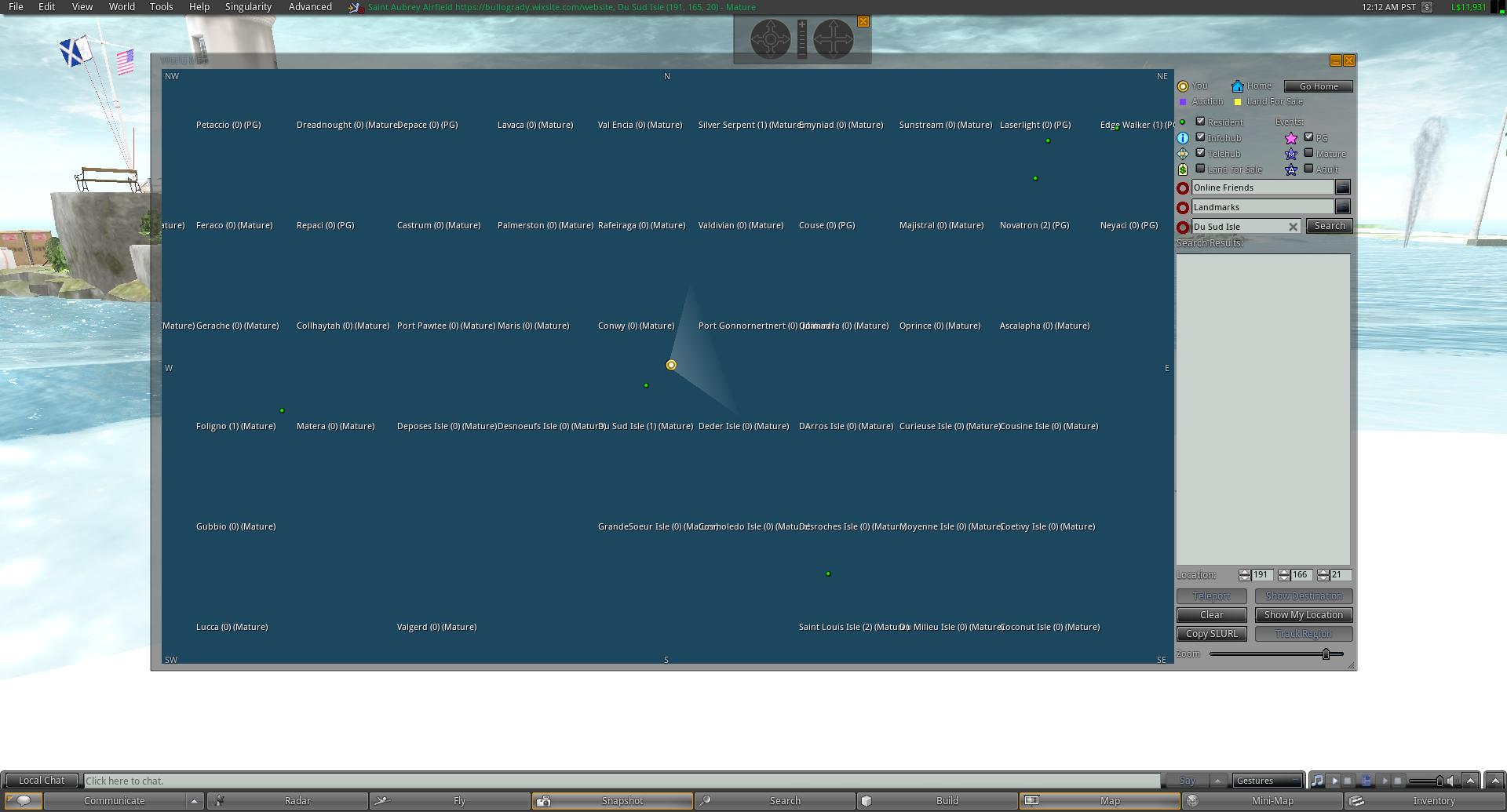 Attentive readers might know that I had my trubbelz with the area because of overly ambitious security orbs, banlines and private parcels making very very narrow shipping lanes. But those are the problems of a cruiser/explorer and not typical on race courses. So you should be fine when you join Bianca for her future endeavours around Du Sud Isle.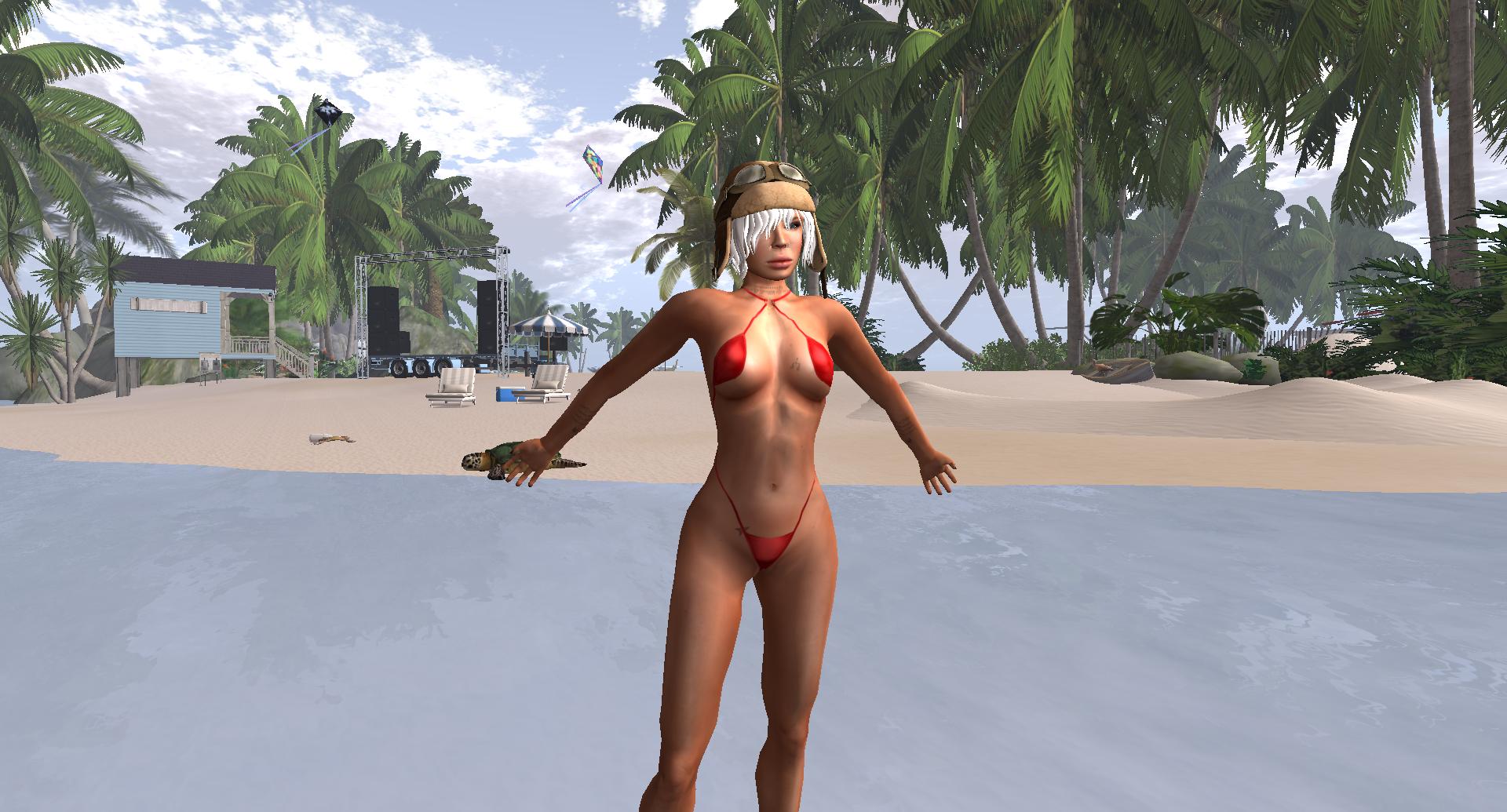 Honestly, when I visited Du Sud Isle I was smitten. I forgot the name of the local yacht club but I know they were very friendly towards Bianca and let her do her thing on their multifunctional island. Bia tells me something about newest tech startlines and all that fine stuff for really exciting future races. Congratulations.
Guys, you know I was favouring a new beginning on Sansara, where organized sailing is pretty much dead now and needs a jumpstart. But it ain't my business anymore, since years already. And the future indeed looks good for Bianca's races and your entertainment on Du Sud Isle. Maybe she can organize long adventurous endurance races around the peanut (Gaeta V), starting from the Debelox line from time to time. Jane did that in the good ole times, with sizable fleets … and it's always been a hoot. 🙂
Now we just need to know what's cooking in Lucy's Shields galley. Maybe she'll join Bianca on Du Sud Isle or start new races on Sansara (Hepurn/Adriatic) or elsewhere. I'm sure we'll get to read much more detailed info from both our intrepid rock stars pretty soon-ish. Best of luck to both of them and their race fleets. 😉