Good morning my beautiful babies!
Before I swoosh off to the gym (before it'll be closed down again due to the 2nd wave) I just wanna relay one of Laurence Simon's 100-Word Stories to you. This one should come in handy if you got a huge, expensive xmas wish list. 🙂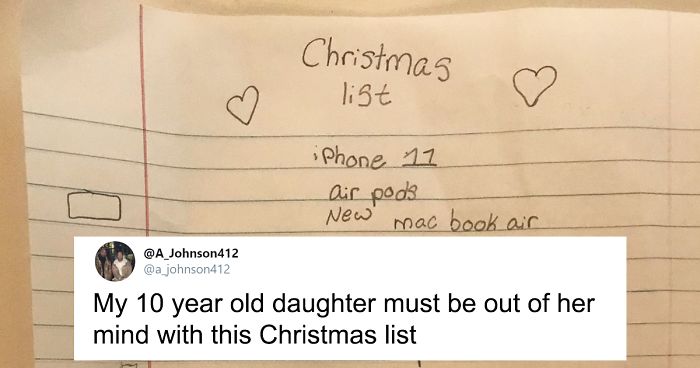 I gotta say though, despite the new MacBook Air not being the most politically correct thing, I wouldn't mind having one myself. That girl's got excellent taste for a 10 years old, no?
Any (sugar)daddies reading this bloggo (the gift that keeps on giving) and feeling they have to give some little xmas prezzie to the long-suffering editrix, I wouldn't exactly say No to the new MacBook Air myself. You can keep the rest of the crap, I only need the new Apple Silicon. Come on, it's only 998 American woolongs, so give your heart a little nudge and make me a happy penguin. I promise the day after xmas I'll try to make it useful by installing ArchLinux on it. 😉
Thank you! 😉 … she says and wiggles her @$$ in a superduper awkward way, thinking it'd be sexually arousing …
xoxo