After having been out and about yesterday I'm staying put with hubby at home in self-quarantine for today. Tomorrow I'll break free again … we remember a toilet seat and foodstuffz needs to be bought and a gym to be frequented. But today I'm the posterchild for virus spread prevention! Such a good girl. 😉
Okay, a quick check of IOL shows me some really concerning COVID-19 news:
And our WP premier is fighting against a new lockdown but for more reasonable citizens. 😦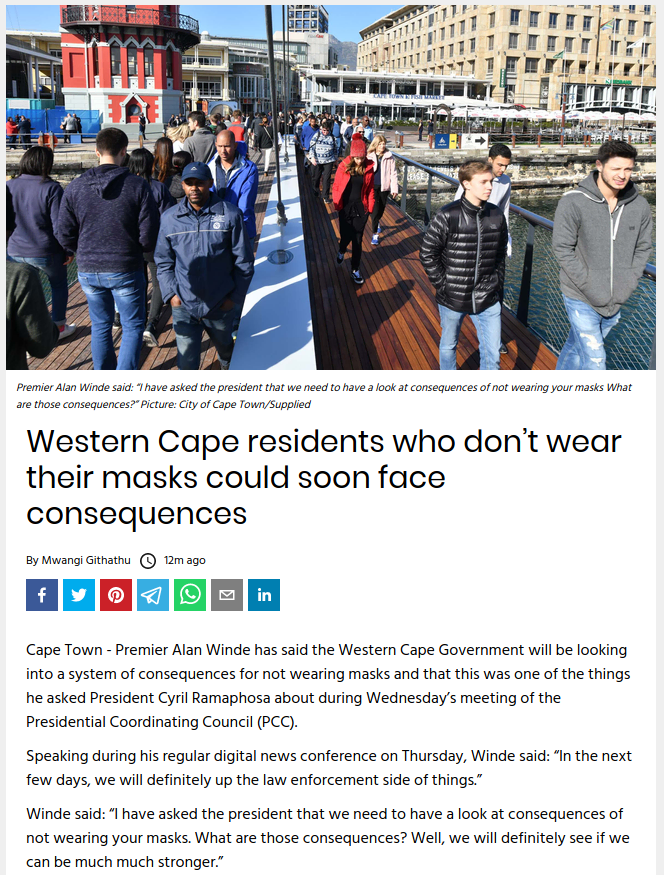 Or will non-mask wearers shot dead by police as we've learned it from the first nation on earth?
Can I ask a question please? How? How was it possible for these terrorists to board a plane after they've tested positive??? They were left on their own devices and not put in quarantine immediately? Where is airport security, where is the medical personnel when you really need them?
Why do I have the feeling the whole Corona situation is nothing but a joke in America? Oh yes, I remember. When even the president himself, even after testing positive and being hospitalised, has nothing but puns and insults for the pandemic it becomes quite clear that the population won't react any better than he himself.
Anyhoo, we are awesome and super duper intelligent and socially responsible peepels, right? We would never trying to harm our fellow brozzas and ziztahz by not wearing our masks in public. And we all stay at home and only leave for ESSENTIAL NEEDS!
This way we take care of our own health and that of others around us. And let's not fly to Kauai!
You be good!
xoxo