Hey, I'm just back from inworld where my curiosity had me take another peek at the latest developments at TrYC and its home sim Triumphal: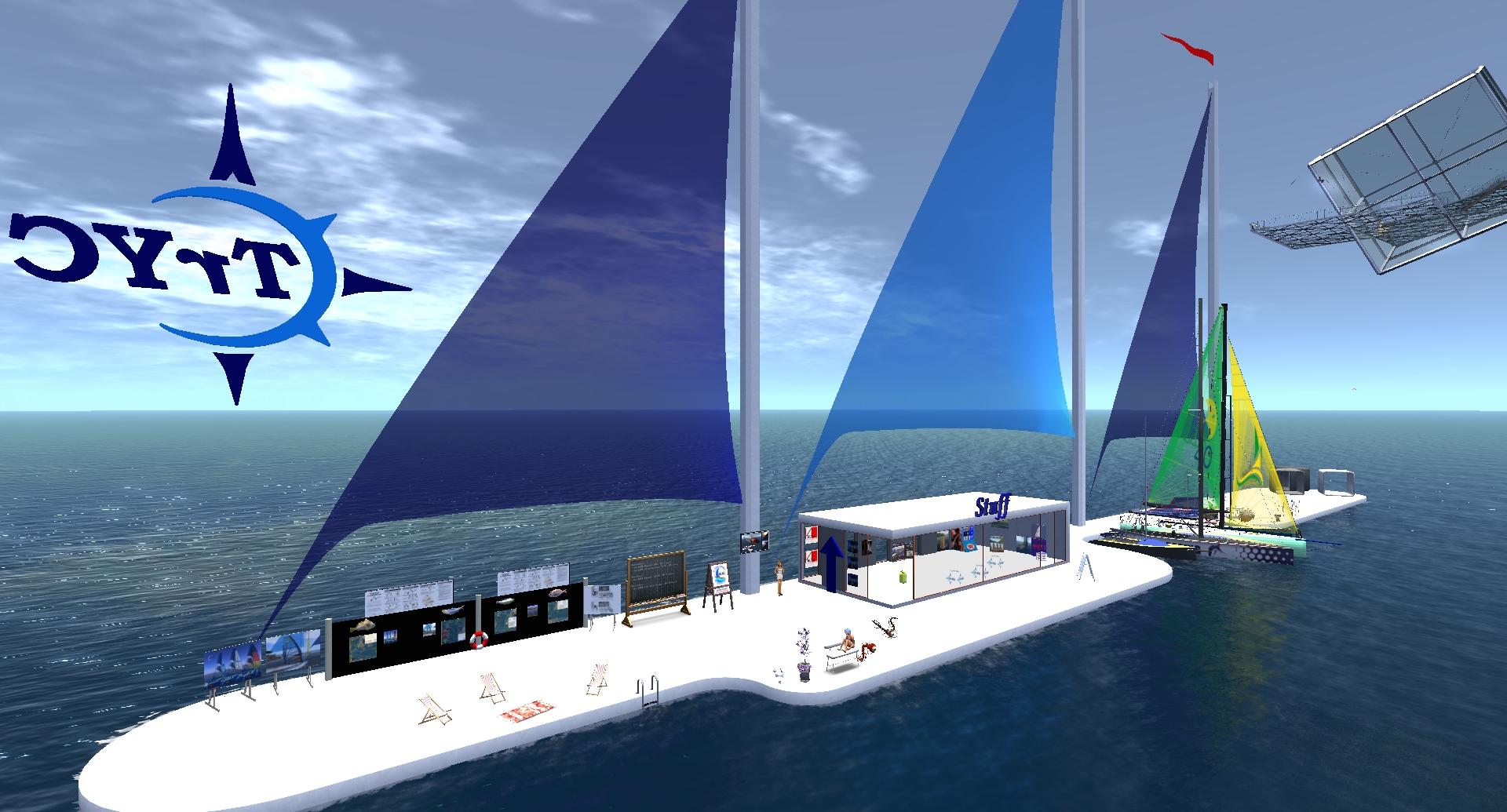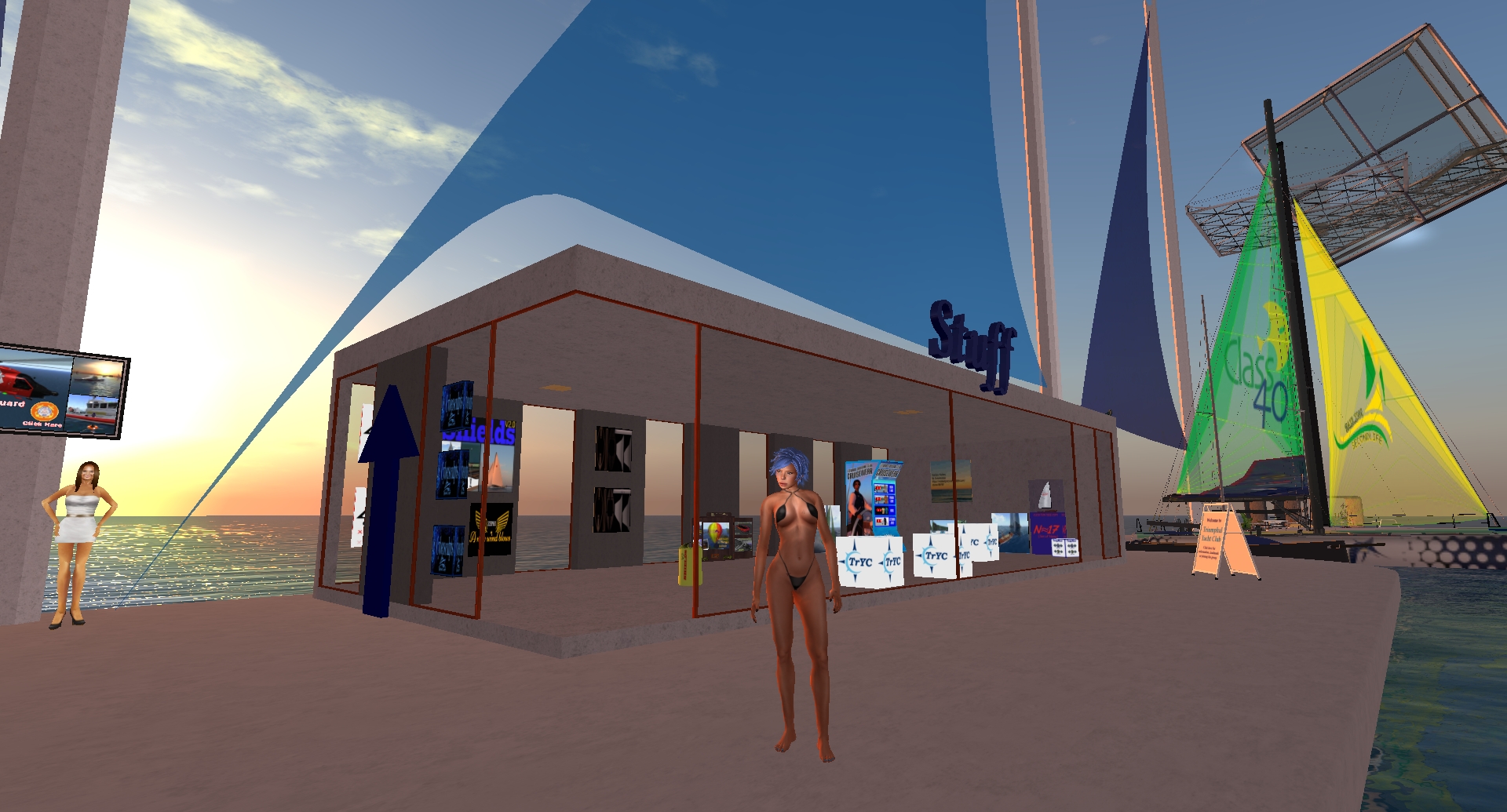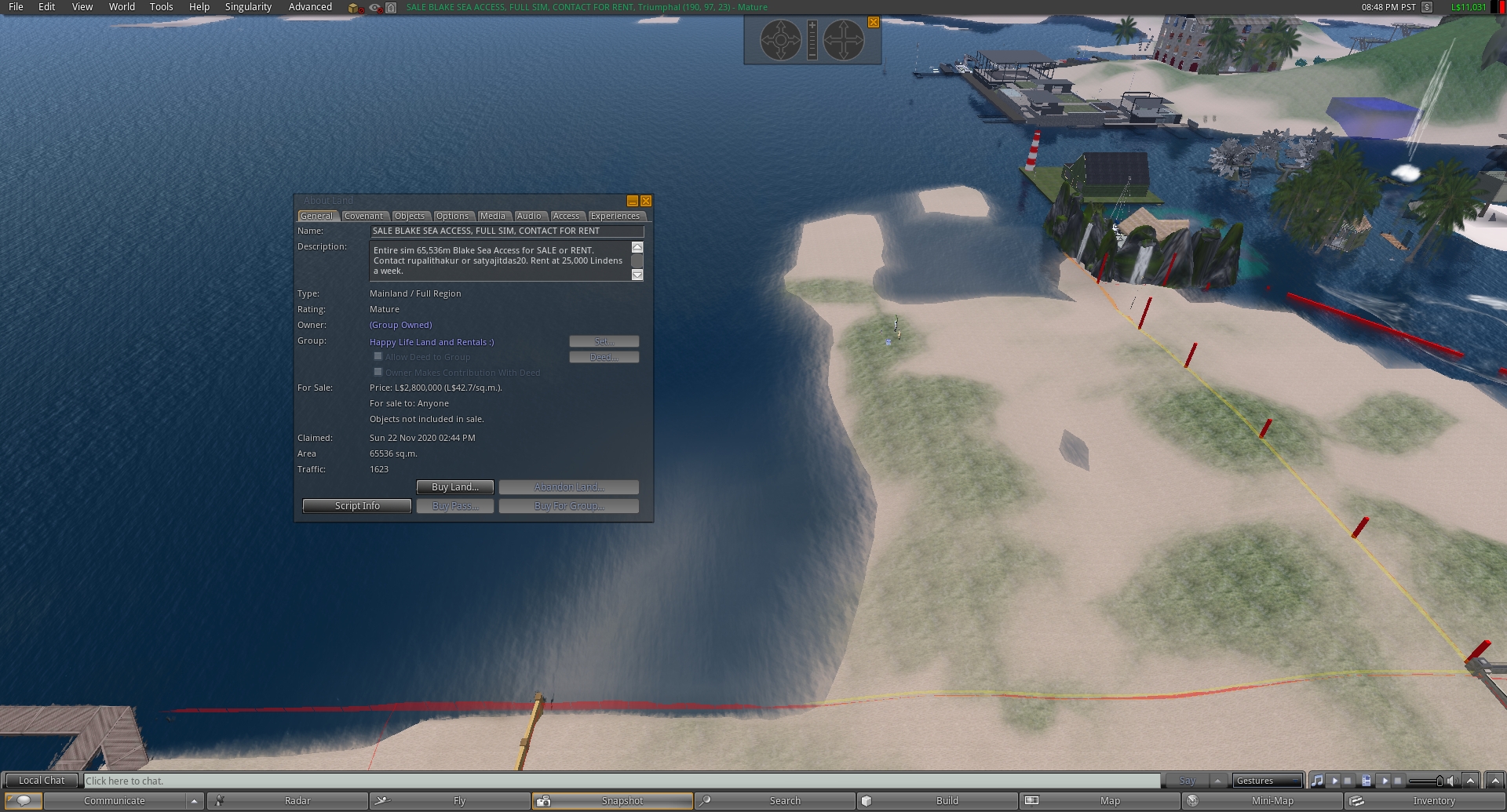 Please don't expect a long ranting comment from me. I'm a has-been and have no actual stakes, neither in the sim nor in the club. Triumphal is sold and belongs to Happy Life Lands and Rentals now. Fair and square. They can do with the sim whatever they fukn fancy, no questions about that. Of course it would've been nice to keep the sailing programme going, for the sake of regularly scheduled racing outside of the Blake Sea. Alas it's not profitable, doesn't bring in any moolah and isn't a good investment. Charlz, Fi and Trap did it coz they were sailors. They sacrificed rental income for the sake of the TrYC. We can't and shouldn't expect the same kind of commitment from the new owners, who are 100% into land owning for business reasons.
Fortunately alternatives and opportunities arose quite quickly for our duo of intrepid club leaders/race directrices, Bianca and Lucy. Bia will tell you soon about her plans in Plum Gut (Sailors Cove), and Kitten and I have noticed Saxxon is back with the MBYC. Only now he's not in Mowry anymore but directly next door in Selby (both with direct access to the Hepurn startline in Mare Secundus on Sansara continent). If I was still actively involved in sailing I wouldn't hesitate a second but restart organized sail racing in Mare Secundus and Sea of Fables immediately! The sole active yacht club on the whole fukn continent.
Imagine that!