Yes you read right. Triumphal as you know from my blogs over most of the year is gone.
Well let me discribe the last days:
Saturday:
Laured told us after the Bandit 25R race that Trap has an interest to buy Triumphal: Rupali Thakur. 2 or 3 hours later i saw Trap online and asked her about the sale and she said nothing is decided and she promised to tell us early enough when it will happen.
Sunday:
When i came online in the morning Triumphal was sold and without any further messages at all. I tried to message Rupali for more informations and the future plans for TrYC. Some hours later Rupali answered with a long notecard and some ideas and asked for Lucy's and my opinion to decide wise as Rupali said.
Rupali mentioned several times in her notecard to us that all must have some kind of profit. I sorted my thoughts, wrote an answer and made a map what would be needed for continuing races at TrYC. I mentioned as well that TrYC has a long history and succesful history and a well known name, but doesnt make much profit. Well i had hope and trust and didnt want to see the "profit sword" hanging over our heads.
Monday:
Rupali contacted the renters at Triumphal and asked for their parcel size and rent they pay. Trap didnt tell Rupali anything which was quite strange as well. the renters sent back their informations and for some time nothing happened. So they went offline.
That was the moment the caterpillar came and terraformed the eastern half of Triumphal. No warning. No word. Nothing. Just dirt over the rented parcel with all stuff still in it.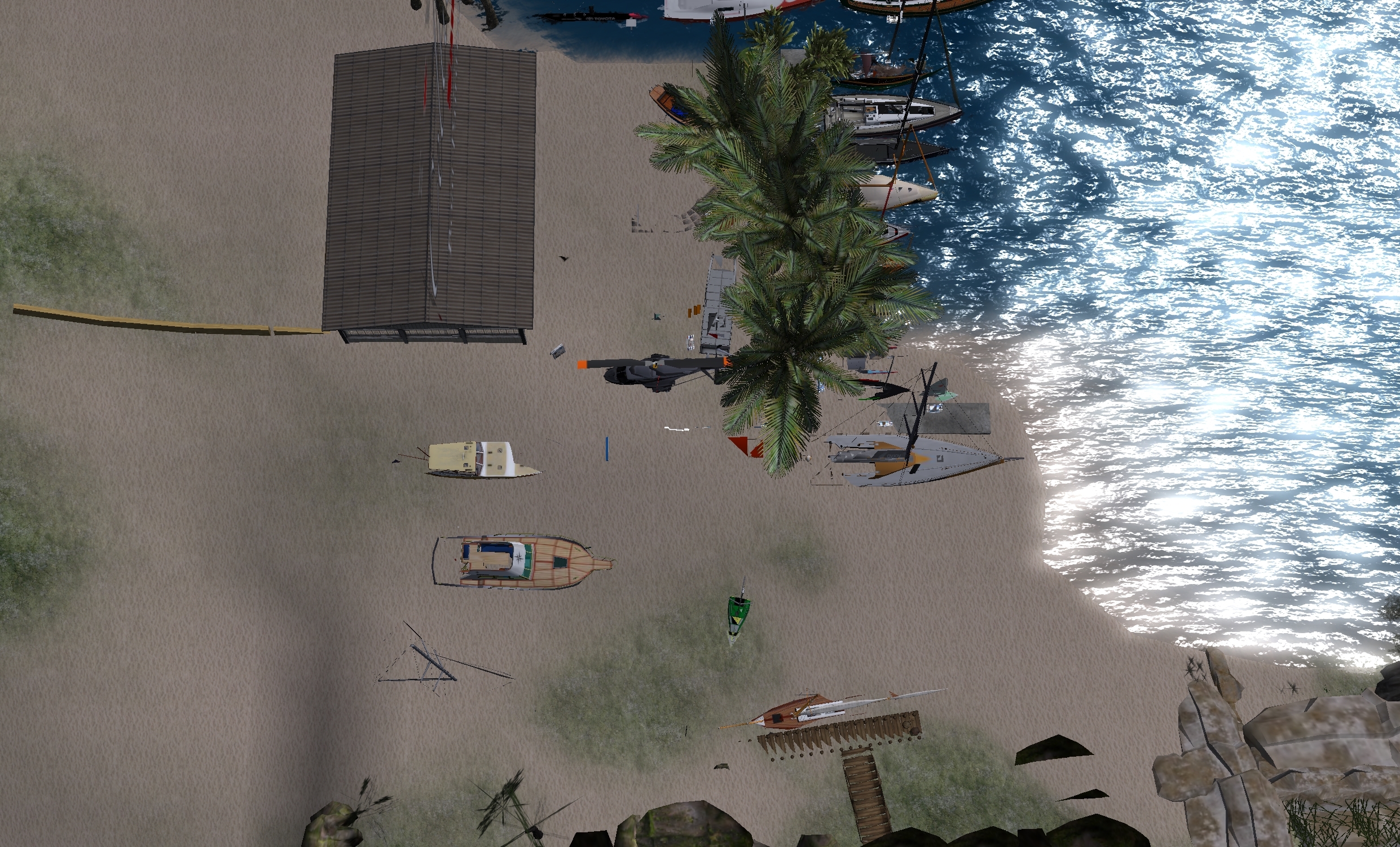 The other sims on that half look very similiar. Rupali didnt care if the paint job of Laured is her buisiness or if the other renters have any non copy objects out on their nicely made parcels… Just dirt over it and then put it on sale for 990K Lindens.
That was the moment i stopped to believe any of Rupalis words, to keep TrYC on the remaing half and let us continue with our very successful work in this year.
Organising races means a lot of work, enthusiasm, energy and if you wanna do it right you do it with all your heart.
When will Rupali tell Lucy or me we are the next two who better leave the place because we dont bring any profit or changes things without any warnings so we have no other chance than to leave. Successful and long history of a very old and well known club doesnt bring any Lindens. I am more an emotional enthusiast than a cold banker and i dont fit in this part of our world.
This all made me not to sleep over my desicion as i usually do and to pack up my stuff immediately, to cancell all my activities there for next 2-3 weeks and to promise to come back. I left very sad TrYC behind.
Stay all safe and healthy and stay tuned i will be back soon.
hugs and kisses
Bianca