Hallo und gud morning, my suffering blog consuments
Today, afer ignoring it for quite a while I finally activated my link to Quick Publisher … to find this: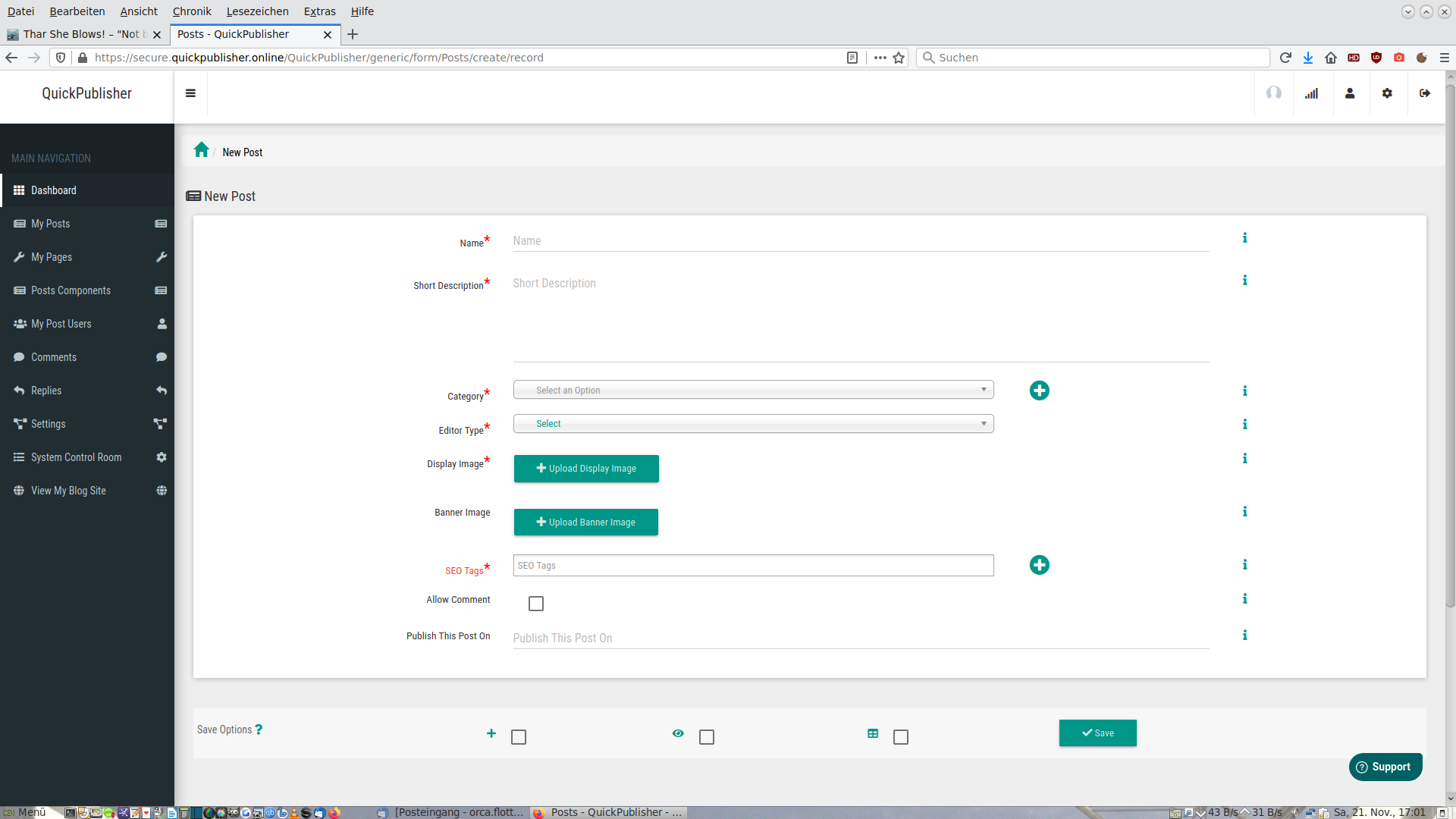 Oh my, ohmyohmy. 😦 Why can't we blog like in good old times? Empty page, some wordprocessing editing tools, add photos … publish. Bloggers who care about their stories instead of fukn technology … is that too easy and userfriendly for the modern times?
I don't even know what QP wants from me, and why I must fill all those enigmatic boxes in. 😮
BTW, if you can't see the graphic (screenshot of empty QP site), the WP bug is still active. Well, I tried, and I did my best as a technical illiterate. Alas to no avail. 😦
So, what's there left to do for us, for you and for me? I guess I'll just go on blogging as I always did and just hope that soonish one of you guys will sound the relieve signal. Meanwhile I'lll try to contact the Unhappiness Engineers and shout and swear at them.
CYA laterz
xoxo