Lucy, Laured, Nicole, Dahlia, Yvonne and Juicy joined me yesterday for the Bandit 25R race on our B25 course with North East wind and 18knots. Elphida joined me on my boat as my crew. This looked like a great fleet and we expected after the race area was migrated into the cloud with quite smooth crossings an exciting race. But you might have experienced already that the best parties were never those you are looking forward to but the ones you actually didnt wanna join.
When you look at the results you wont find Yvonne. She crashed already at first sim crossing and with only 10sec autoreturn in Dunai East her boat was gone immediately and she couldnt come back in time.
Laured crashed somewhere between buoy 2 and 4.
My story is a bit longer. With Elphi on my boat watching the race, we sailed right after the start ahead and could manage to sail away frome the rest. On our way to buoy 5 our hard-luck-story started. Far ahead of the fleet i got the first script errors and had enough time to resit relaxed and continued. One sim crossing later we got same errors again. So another resit. And as if that wasnt enough bad luck the next sim crossing showed me to resit again but i couldnt do anything, because i was already in the disconnect mode and got a little later the grey screen. I came back and found my boat pretty fast again with still Elphi sitting bravely in it. So i tried to sit back on it, but i needed 15 tries to get on it again and the boat still sailed eastwards. Then Elphi couldnt sit back on it… I just sailed the broken boat back to Triumphal and missed the race actions of all the others.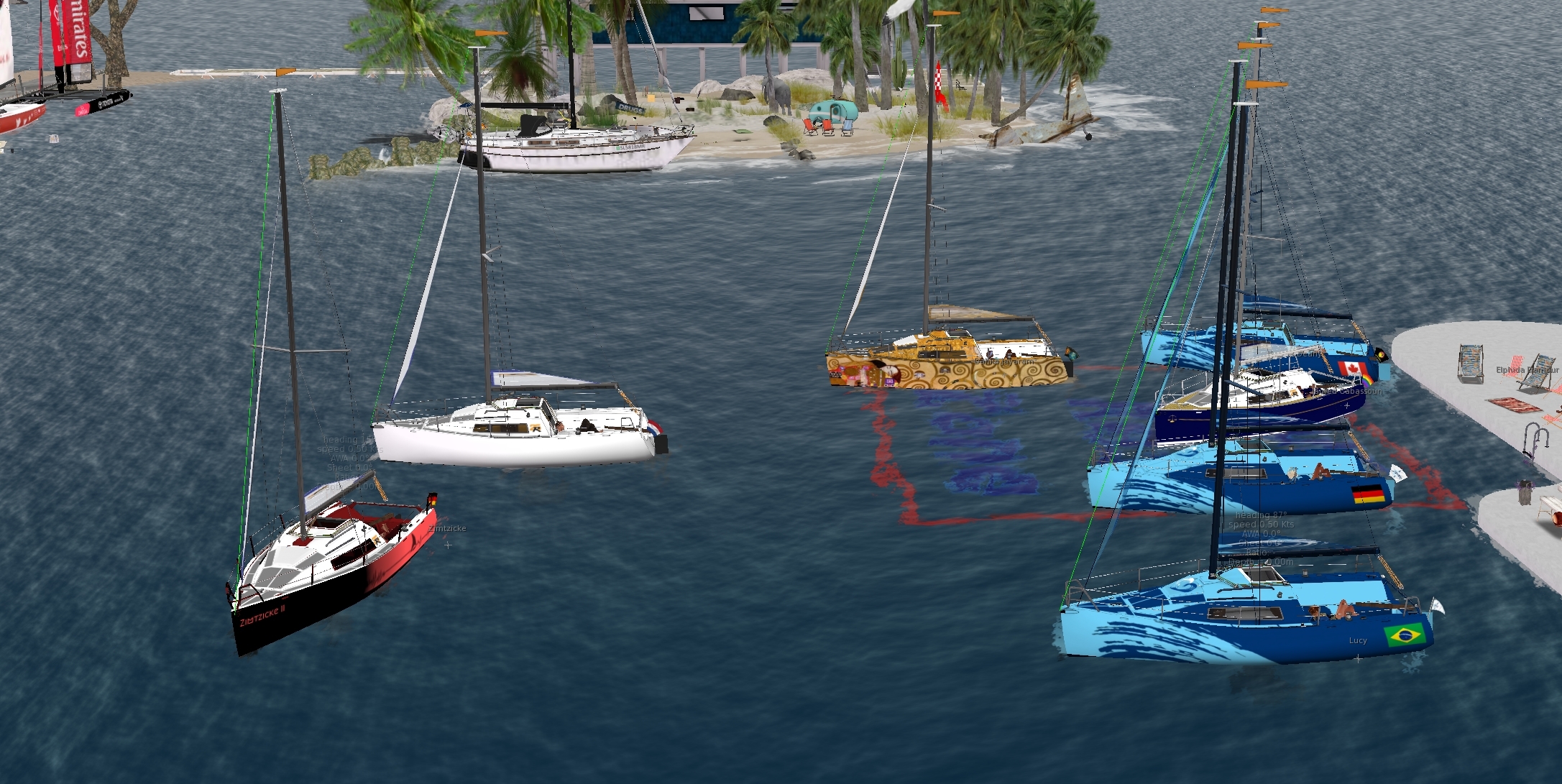 The start went quite well, except Yvonnes crash and the fleet left Triumphal. Between buoy 1 and 2 Lucy reported first resit.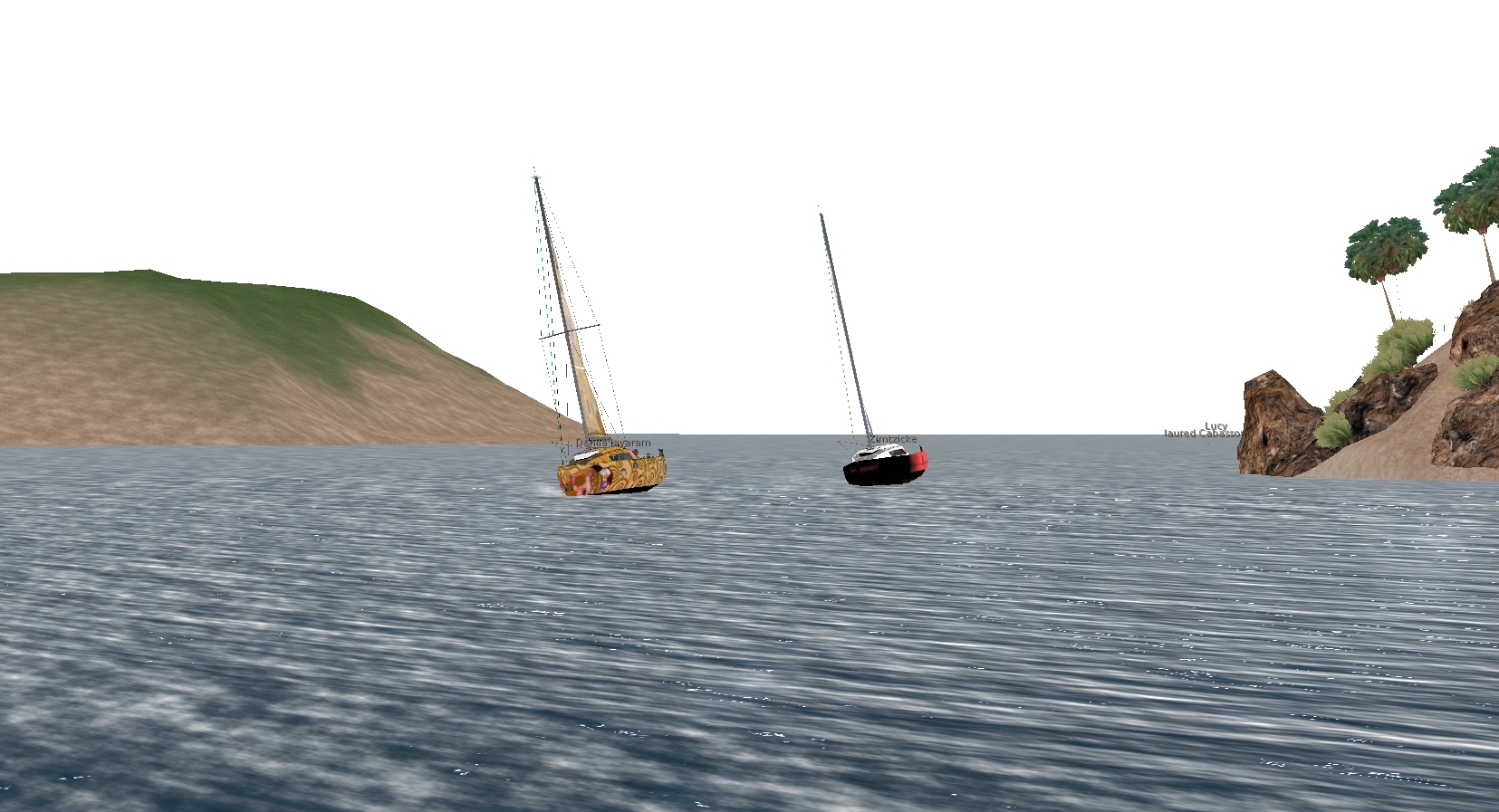 Somewhere on the way to buoy 4 Laured crashed.

After my problems started Nicole took the lead and Lucy, Dahlia and Juicy followed her and as it seems without any more duell actions until the finishline. Sorry but i cant really say more today about this race.
When i was back at Triumphal Nicole had already finished her race and i missed her picture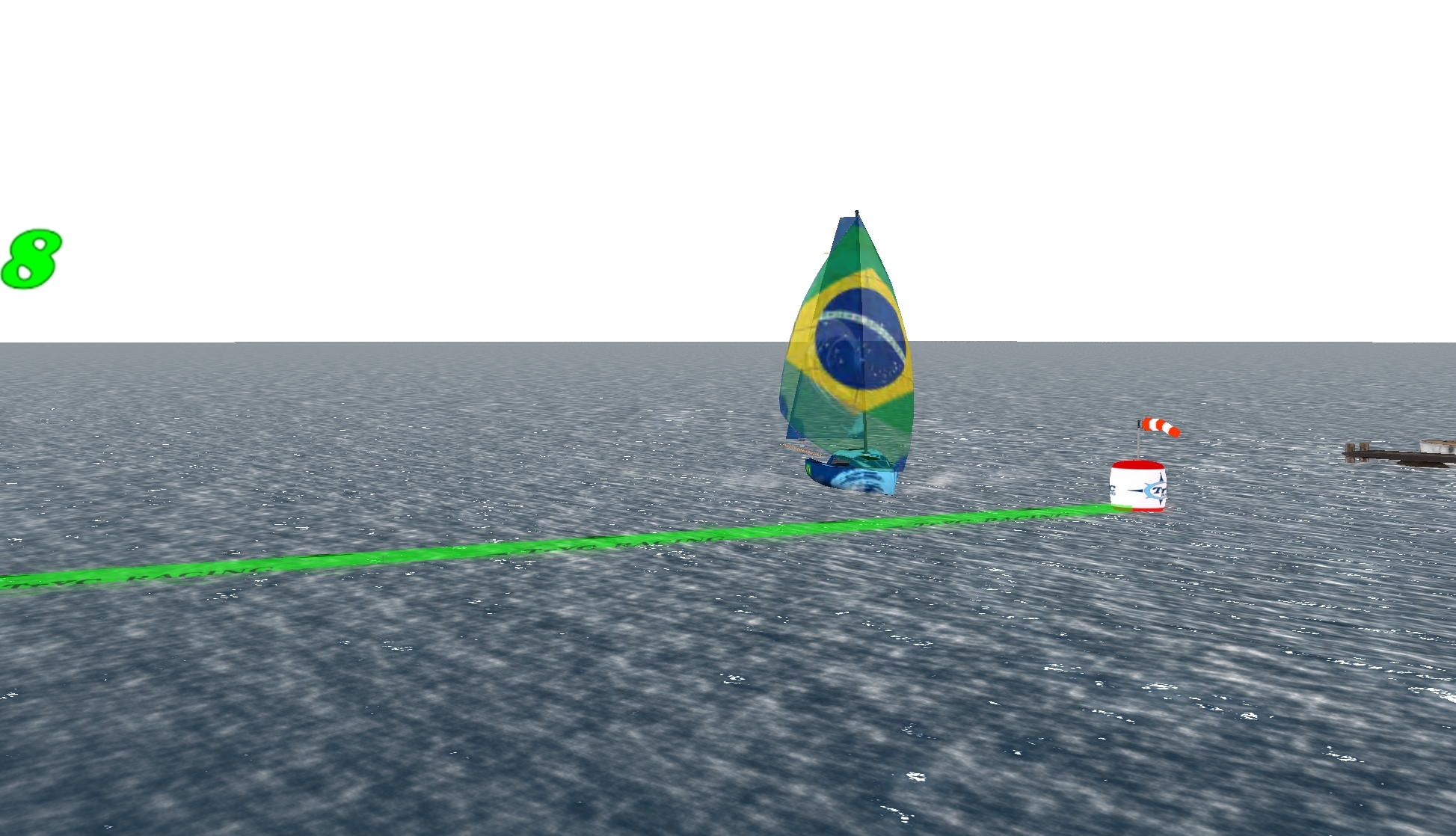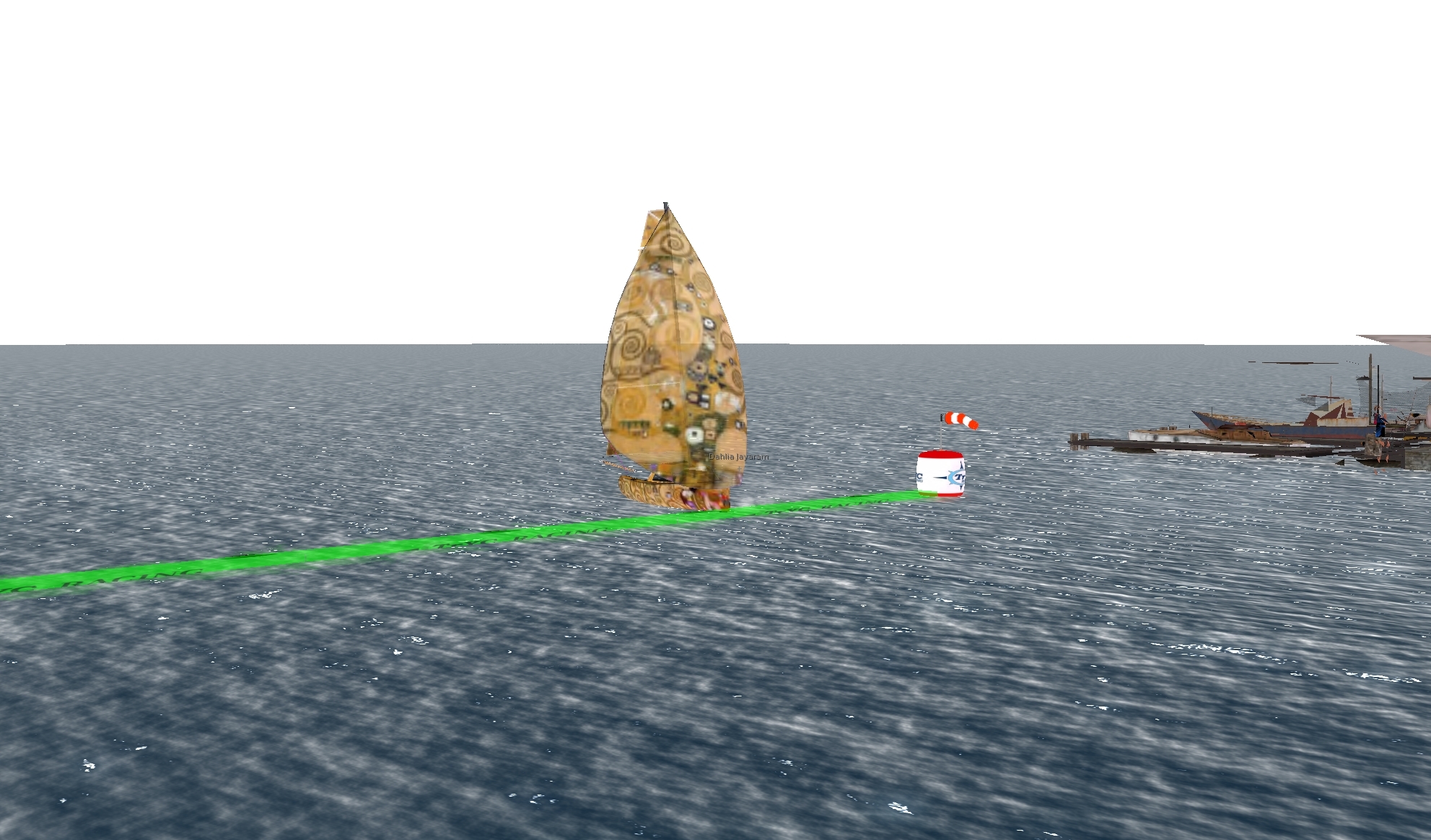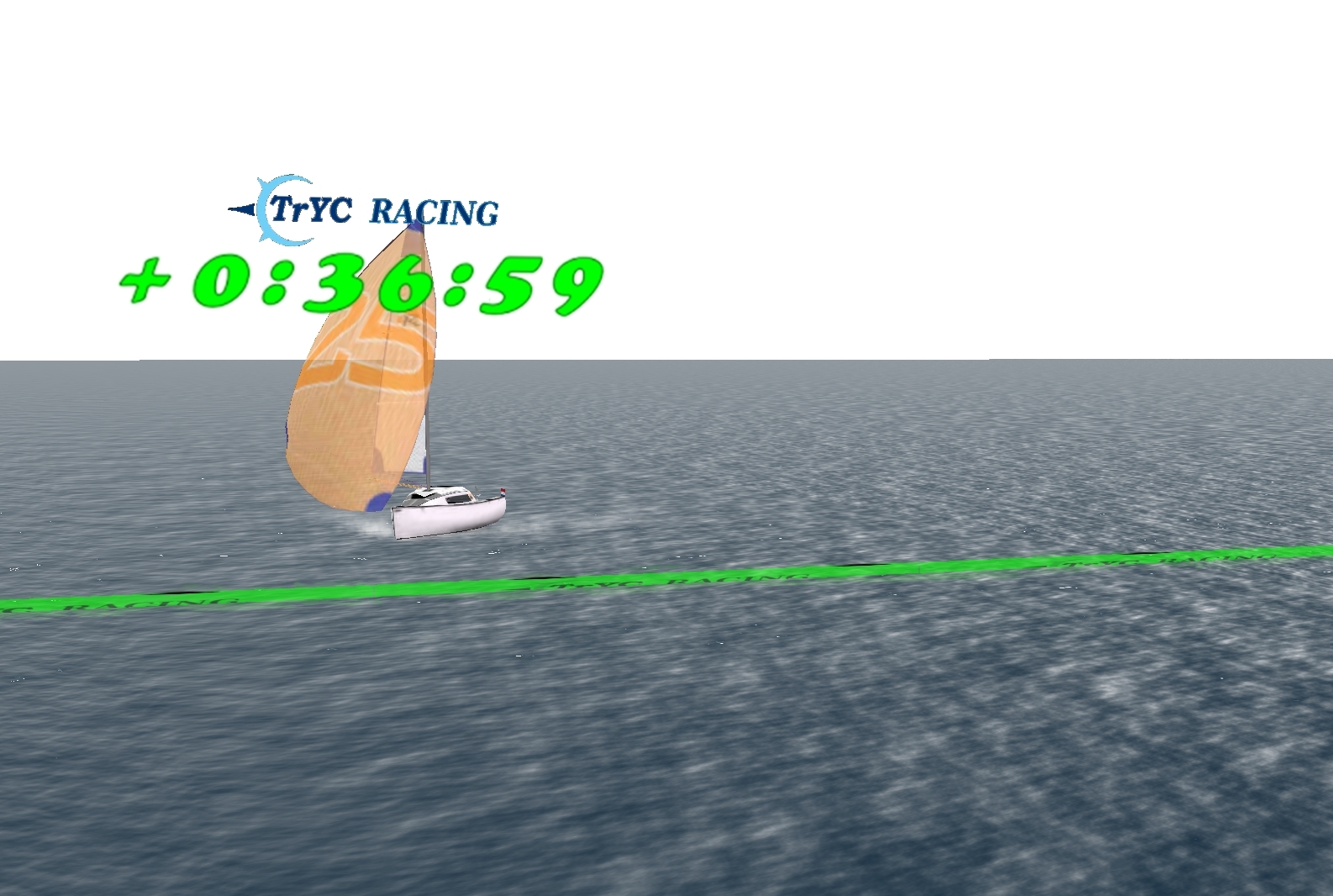 As i cant tell much about the race actions i will say abit about the sailing situation on sl waters. LL is still proud of their new sim crossing code and that they have migrated all into the cloud. But well that is their version. We all notice different things:
1. the script errors on scripted vehicles become still worse and nothing happens. This frustrates more and more sailors.
2. Since the Amazon "Cloud" Servers in Seattle have now our data the ping time to the sims raised. In my case its now 40-60ms slower than before and the tolerance is about 3-6 times higher now than it was before. Which means i had in the past 180-200ms ping time to the sims and quite stable, but have now 220 to 350ms and jumping around like hell. This doesnt help at all as you can imagine.
3. I will watch it more and might report with next races more things that have changed.
And here is the result from yesterday:
Race 33: 2020-11-21-TrYC Bandit 25R-NE18-[10:43]:
1: Nicole Myhre BS8754 – Race Time: 0:28:40 8 points
2: LucyInTheSky Afarensis BS3536 – Race Time: 0:30:20 5 points
3: Dahlia Jayaram BSbc69 – Race Time: 0:30:46 3 points
4: juice651 Resident BS1cc4 – Race Time: 0:37:04 2 points
5: TgBianca Resident BSeb40 – Not Finished
5: laured Cabassoun BSaa47 – Not Finished 1 point
Lap Times:
Nicole Myhre BS8754 – Start: 0:00:03 – Last lap: 0:28:37
LucyInTheSky Afarensis BS3536 – Start: 0:00:24 – Last lap: 0:29:56
Dahlia Jayaram BSbc69 – Start: 0:00:08 – Last lap: 0:30:38
juice651 Resident BS1cc4 – Start: 0:00:43 – Last lap: 0:36:21
TgBianca Resident BSeb40 – Start: 0:00:08 – Last lap: Not Finished
laured Cabassoun BSaa47 – Start: 0:00:28 – Last lap: Not Finished
Standing overall TrYC 2020 B25R Championchip (after 33 races):
Sailor – points – number of races
Yvonne 126 20 (27)
Lucy 104 20 (29)
Nicole 92 20 (25)
Dahlia 47 20 (30)
Laured 27 7
Candy 19 7
Moon 19 7
Teagan 9 1
Callie 9 4
Nihi 7 1
CiCi (Tackee) 2 1
Juicy 2 1
Dark 1 1
Riz 1 1
Sandra (WWWAAAA) 1 1
Stay all safe, healthy and patient and i hope to see you all back next week.
hugs and kisses
Bianca