You see this blog like so?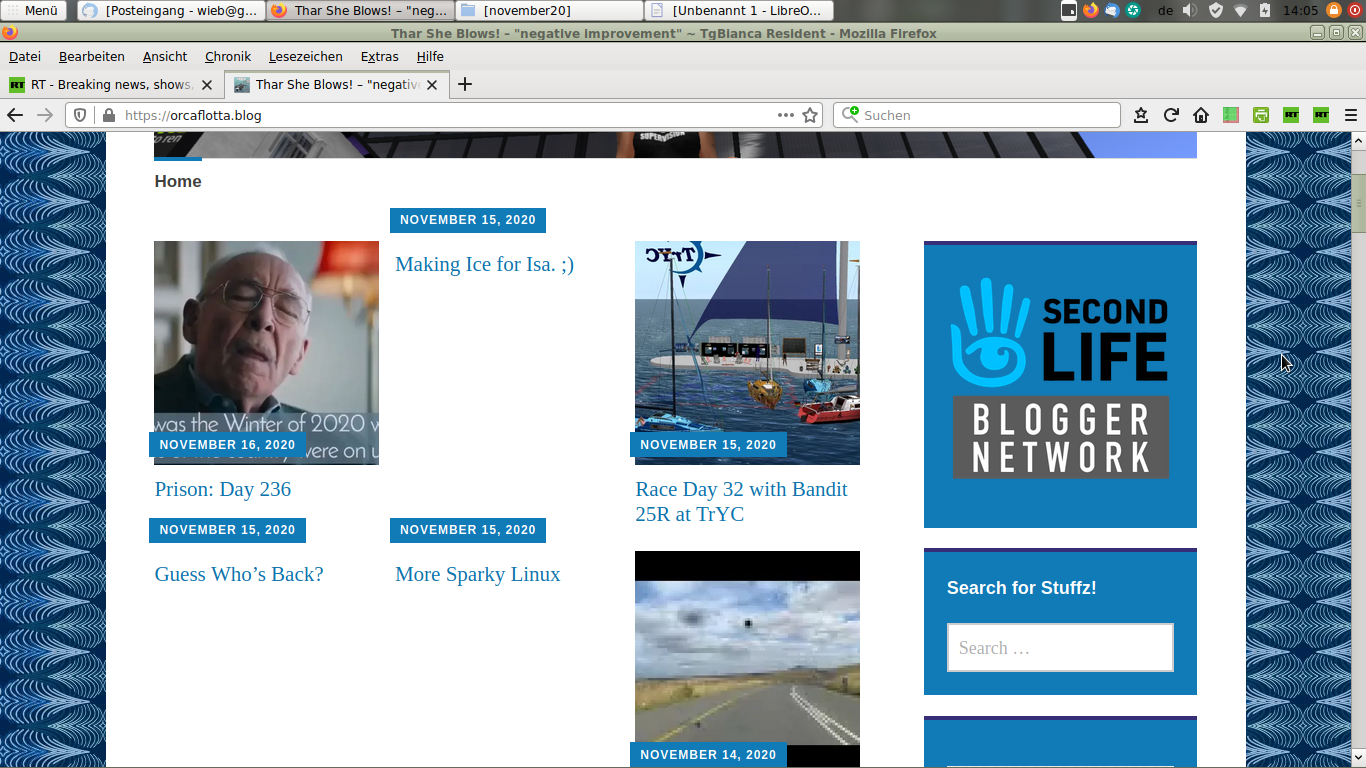 Many photos not showing? Not on title page and not in single articles?
Wasn't me!
I can assure you that each and every of the interesting articles in this blog comes with at least one illustration of sorts, and they are supposed to show on the frontpage! Hubby took this screenshot off his own laptop that is connected to our router via w-lan and usually works flawlessly.
Leendadll commented in the the same vein:
To which I just responded with a very intelligent:
But, know what, I guess she's right. The bug is, for a change, not with the technical idiot Orca but lies with the Happyness Engineers of WordPress. So, my fraggelz, if you see a similar semi-rendered Orcablog as Leendadll and hubby do, please relax. I'm quite sure the Happyness Engineers are working full steam on unfucking their blog engine.
To them and WordPress we just say: