Honestly, any of you guys still using that shit???
Linus (of Linus Tech Tipps, not the Linux guy) was not impressed by Apple's new hardware, but have a peek for yourself: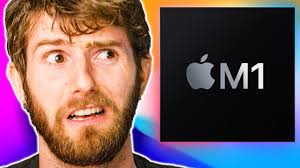 Can it be? Does Apple really dig its own hole ever deeper? Are they going full cellphone company now that their desktops, laptops and tablets finally become totally unusable, untweakable, unrepairable crapmachines?
Frens, I hate to repeat myself, so I won't. Just … if you ever wanna know about Linux on PCs, talk to me. 😉