\o/ Back on #13! \o/
Just overtook stupid SUSE again and are on our unstoppable climb into the Top10. 😉 Where we belong.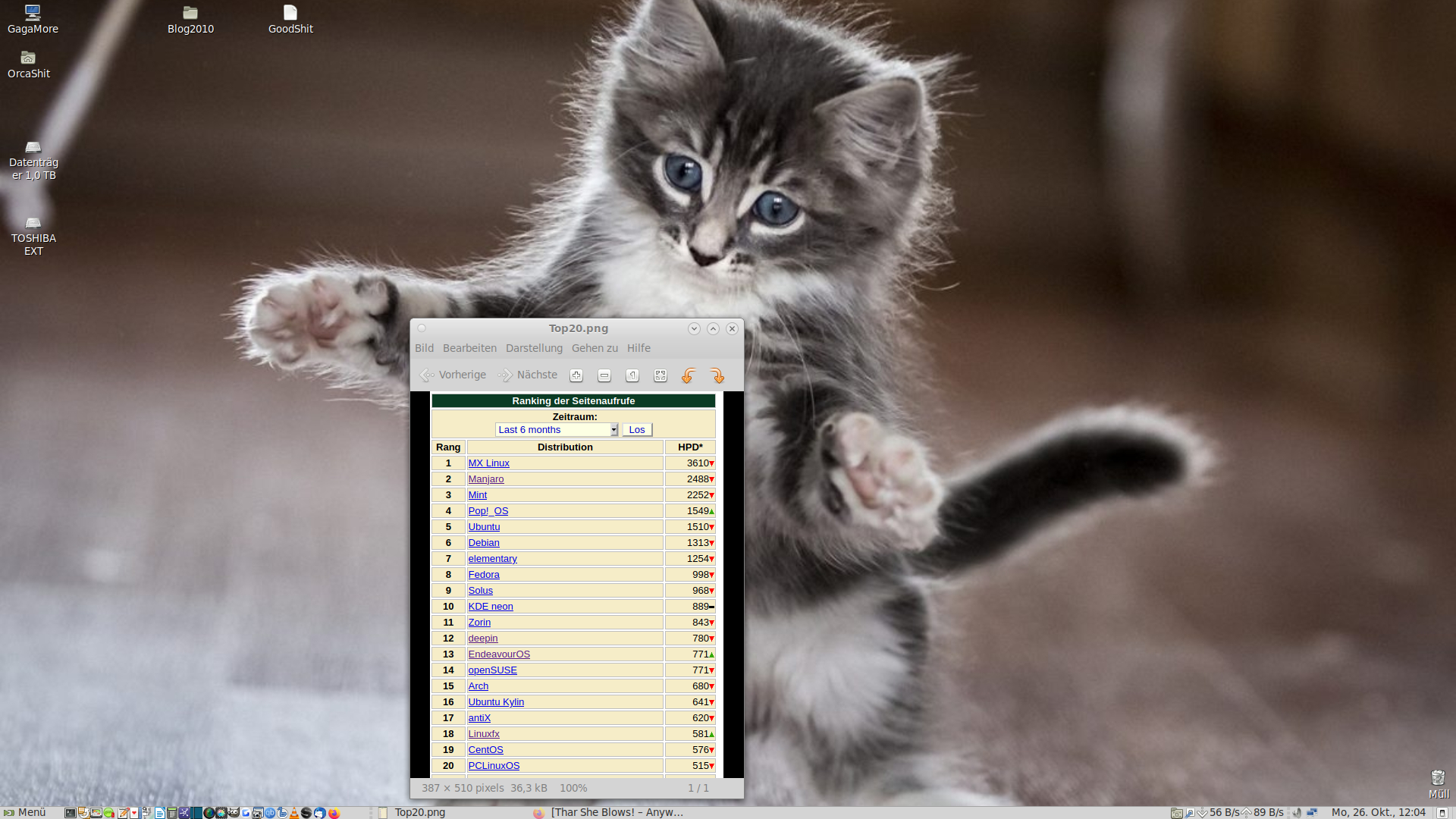 Come on, really? SUSE on 13 must've been a freak occurance. That OS has lost all relevance long ago and is only used in corporate environments, similar to Oracle or Ubuntu. If you want to be sexy there's no way around easy peasy Archy distros, no way around EndeavourOS!
Sorry, but that's where the music's playing right now, that's where the kool kidz are dancing.
Also EOS is protected by the powa of the claws!