LibreWolf could've been so good. Coulda shoulda … but it wasn't. It was crappola.
And before you ask, no! No, I wasn't the only one experiencing stupid errors. Hubby tested the LibreWolf too on his machine, and deleted it already after 30 minutes.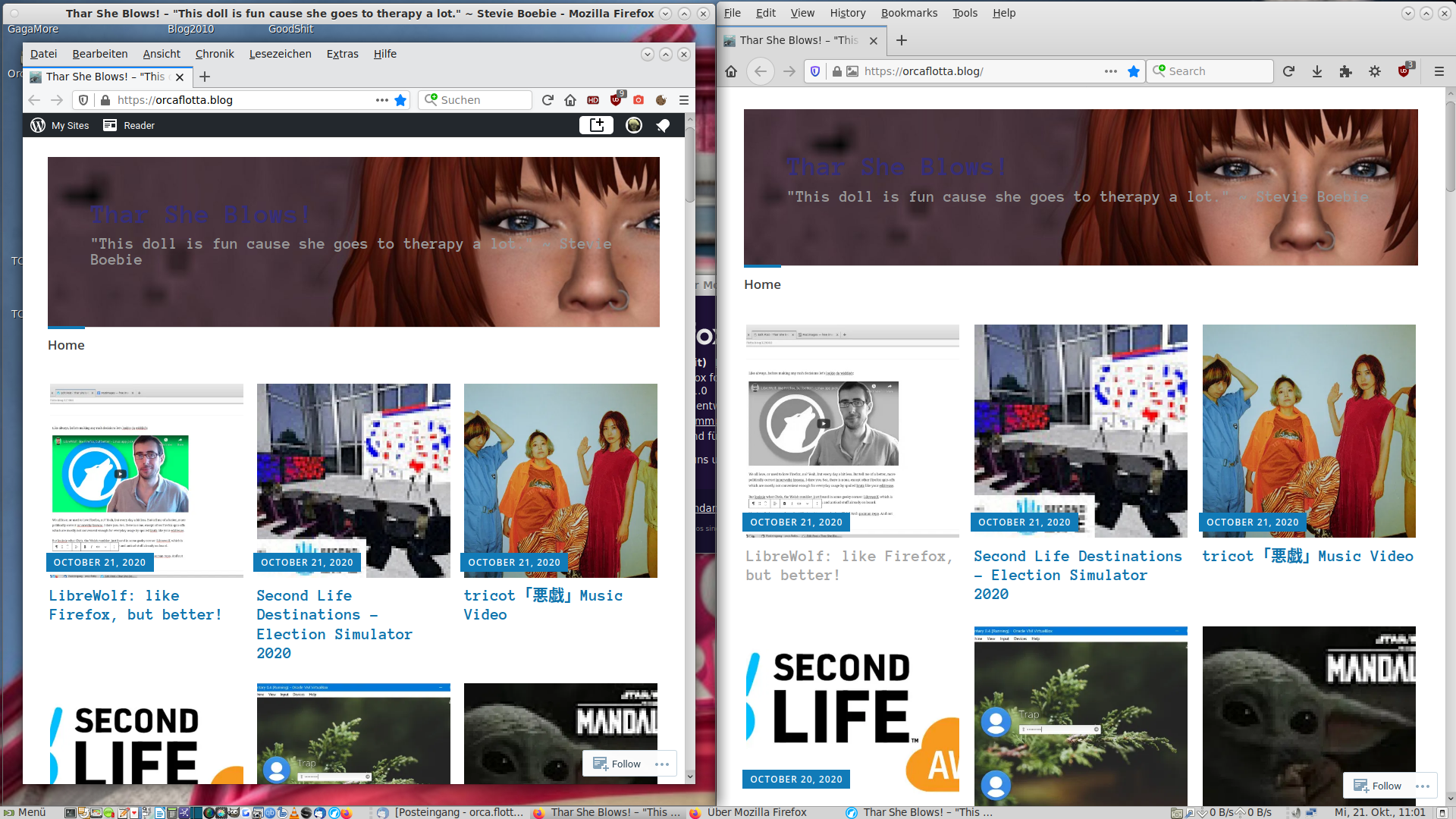 People who can see will notice it right away: On LibreWolf (right side) I can't log properly into my WordPress account, ergo cannot write in my own fukn blawg! 😮 Also can't add any add-ons and other cool and convenient stuff.
So the only thing the Wolf does really better than vanilla Firefox is that it has some politically correct search engines already activated. StartPage, Xearch, DuckDuckGo and so far. But I do that myself anyway every time I install a new Linux system. Soooo…
LibreWolf is no more. Not on my computer, not on my watch. 😐