Like always, before making any rash decisions let's lookie da widdioh:
We all love, or used to love Firefox, no? Yeah, but every day a bit less. But tell me of a better, more politically correct innerwebz browsa, I dare you. See, there is none, except other Firefox spin-offs which are mostly not convenient enough for everyday usage by luxury addicted, spoiled bratz like your editreuse.
But looksie what Chris, the Welsh rambler, just found in some geeky corner: Librewolf, which is indeed exactly like Firefox but with some privacy and anti-ad stuff already on board. And most important, all the correct search engines are already there!
I just installed my copy from the AUR since it's not yet in the official Arch pacman repo. And not even 5 minutes of tweaking and customizing later …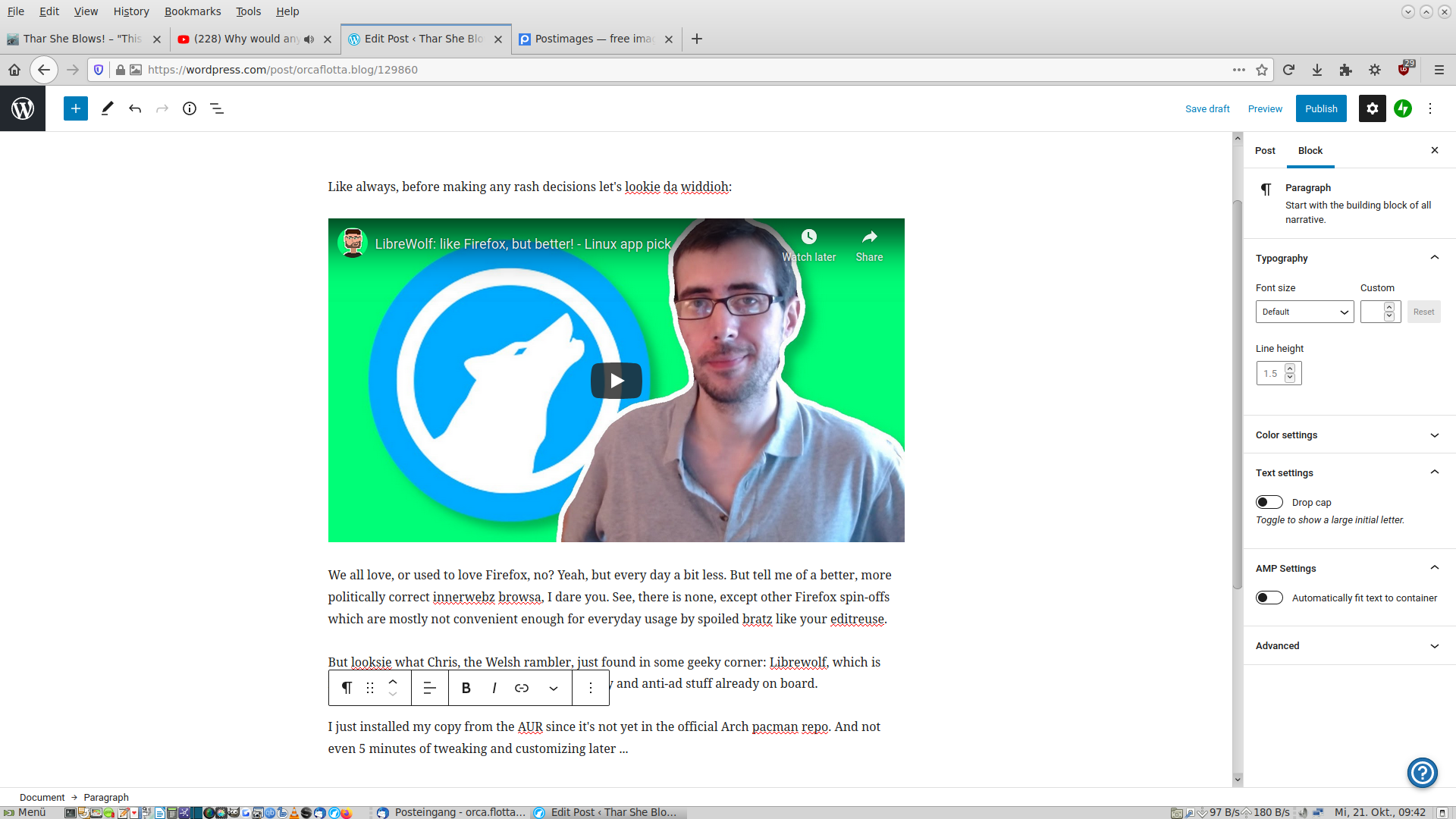 After my limited time I spent on Librewolf I can already see it offers the same functionality as its mothership. No wonder, it's always based no the latest stable version of Firefox … minus all the bullshit the Mozilla Foundation has added on to its flagship browser.
I love it so far.