I didn't think Jacqui would come out with another boat in my lifetime, and particularly after I've seen her prototype of the new Trudeau 32 and then nothing anymore since the end of February I thought she'd given up. Like so many builders of the old times do these days. I mean I can understand it. "Building" in mesh can't be fun, totally understandable. So please imagine my surprise when I received a group notice from the Trudeau Owners group, revealing the new boat is out and for sale. Of course I had to jump over to Jacqui's sim right away: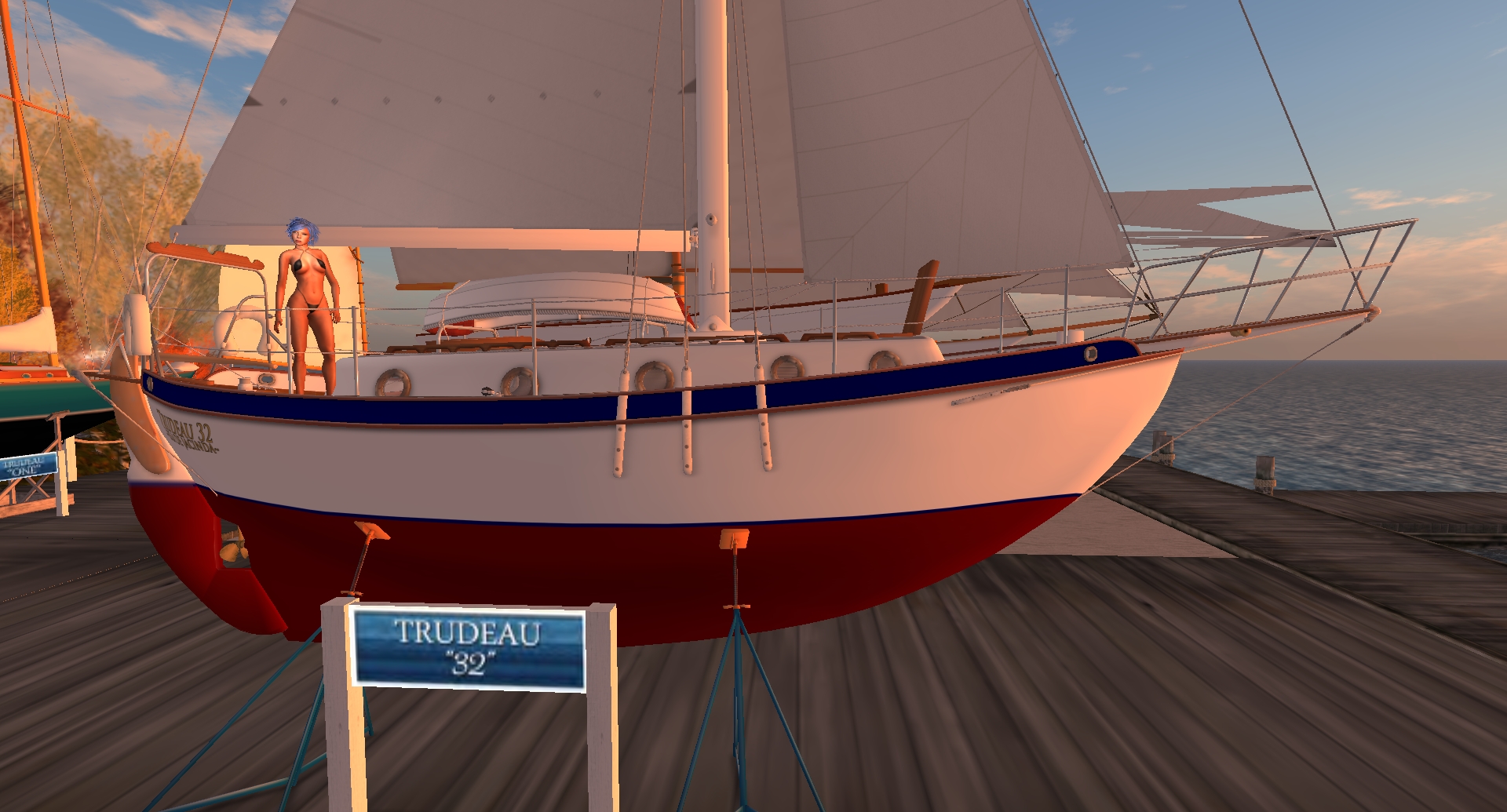 WOW! Wonders indeed do happen. Tool released a new album after a 13 years break, and Debian released a new GNU/Linux distro version 5. Both in 2019. And now they are followed by another living legend, boat and builder both. As you know by now the new Trudeau 32 is the spiritual successor of the old prim-built Trudeau 32. And she's soo much better and more detailed and less primmy. I'm so happy for Jacqueline for finally releasing a new boat again. And then one from the start of her career in SL. It's like "new beginnings".
Did you know the T32 was based on a RL existing boat? And not even a Herreshoff. 😮
Congratulations on the new boat Jacqui. Here's hoping she'll be another top seller for your dockyard.