Look who's back from the electrician.
And in order to check if everything is ok with the lighting situation I just went out in the parking lot and made some photos during the break of dawn …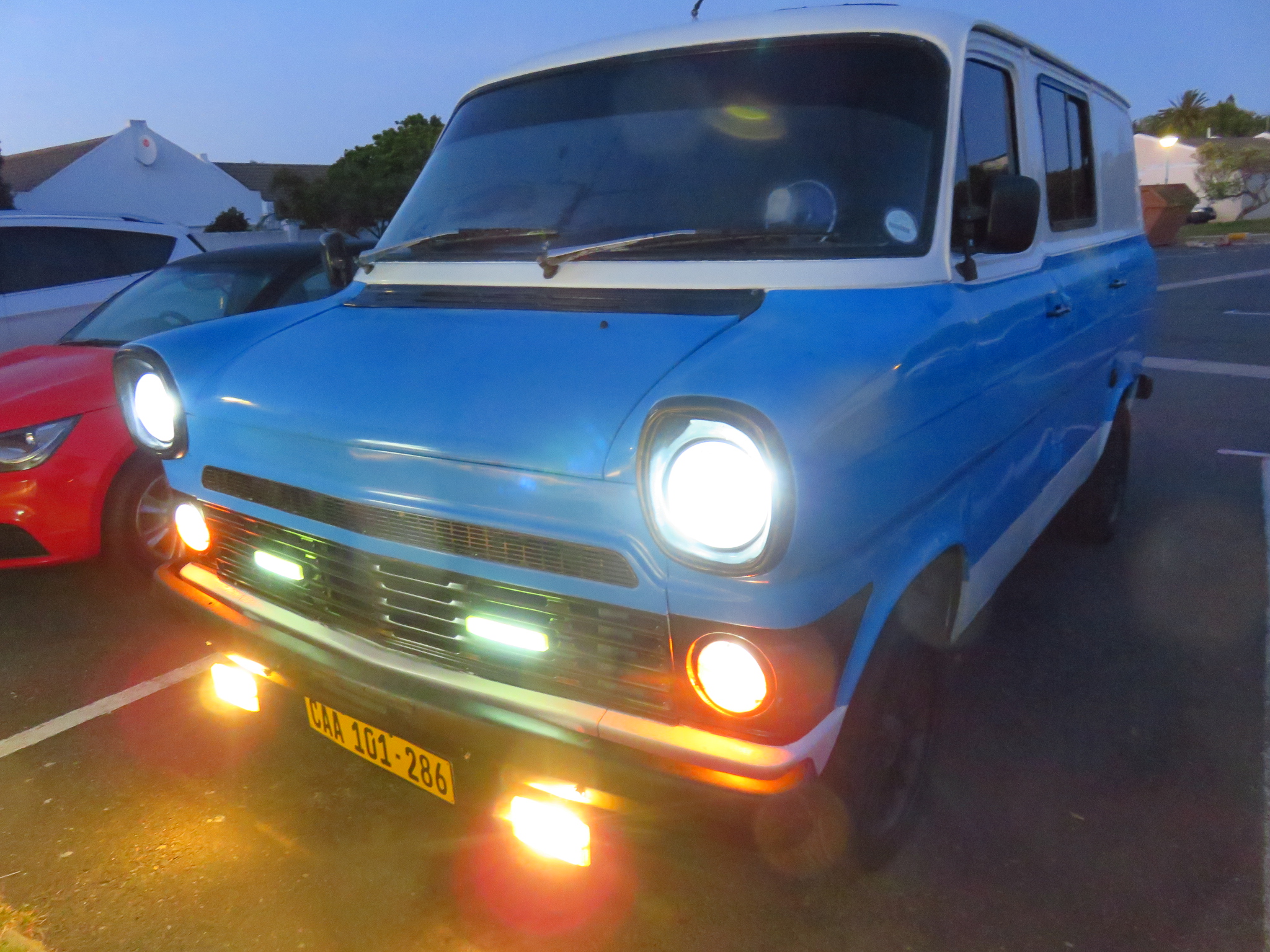 So, we now have LED headlights and parking lights I guess, and LED additional brights (for when we race in a ralley, LOL), oldtimey foglights and indicators. And, for the first time ever, also hazards!
And … after 3 years or so, Oubaas got a new starter motor, so he should go vroom vroom on first attempt in the morning … every morning! Almost like a real car. 😉
Next things to do:
shout at panelbeater
get carburettor checked
get powersteering rack
Slowly we're going somewhere.