… such a stupid question. 😦
It's okay Margo, if your washing machine don't werk right, call the mechanic or buy a new one. But if you need a new Linux lappie, don't call these two old farts. Even if the vid is from 2015 their expertise was already outdated back then.
Rather read Orca her little bloggy. She knows what's good for you. And she will tell you that in the year 2020 you can use almost ANY fukn piece of hardware to install ANY Linux on. And as long-term disciples of this publication you know that you can't go wrong with Lenovo's ThinkPads and ThinkCentres and some HP and Dell stuff.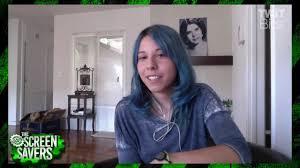 LOL, mainly I'm showing this video as prove that girls can't just be engineers and programmers but also rock blue hair and using GNU/Linux to great effect! Coz it's better!
Away to Mars we go!