So, Covid-19 is just a hoax, yeah? After Potus and Flotus now half of the White House and Trump's election campaign team is infected …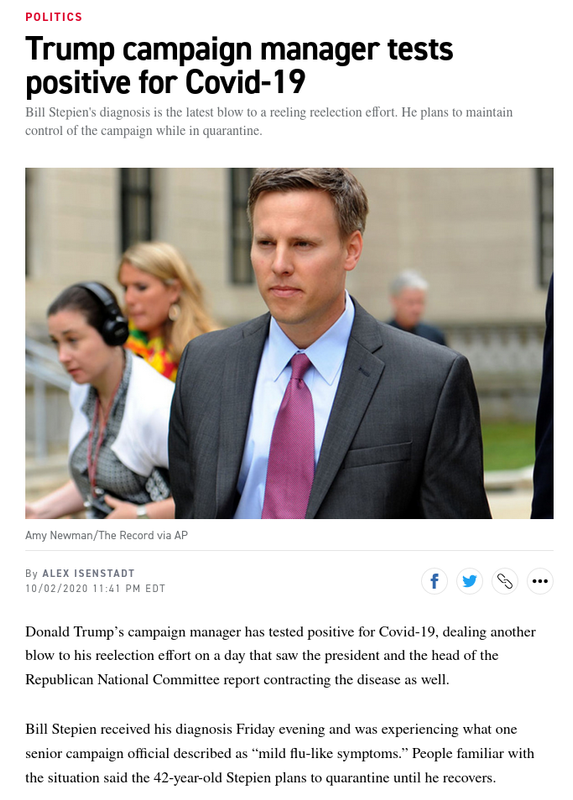 I don't know the names of all his apparatshiks and aides and councillors but hardly any of them are still clean. 😐 Bill Stepien, Justin Clark, Ronna McDaniel, Hope Hicks, Kellyanne Conway, all those hateful figures are now tasting a spoonful of their own medicine.
Did you expect me to post a Simpsons Ha Ha! now? No, sorry, to disappoint. Covid-19 isn't anything I wish on anybody. Just making clear that these are exactly the people who deserve it the most.
I wish them all a good and speedy recovery nevertheless.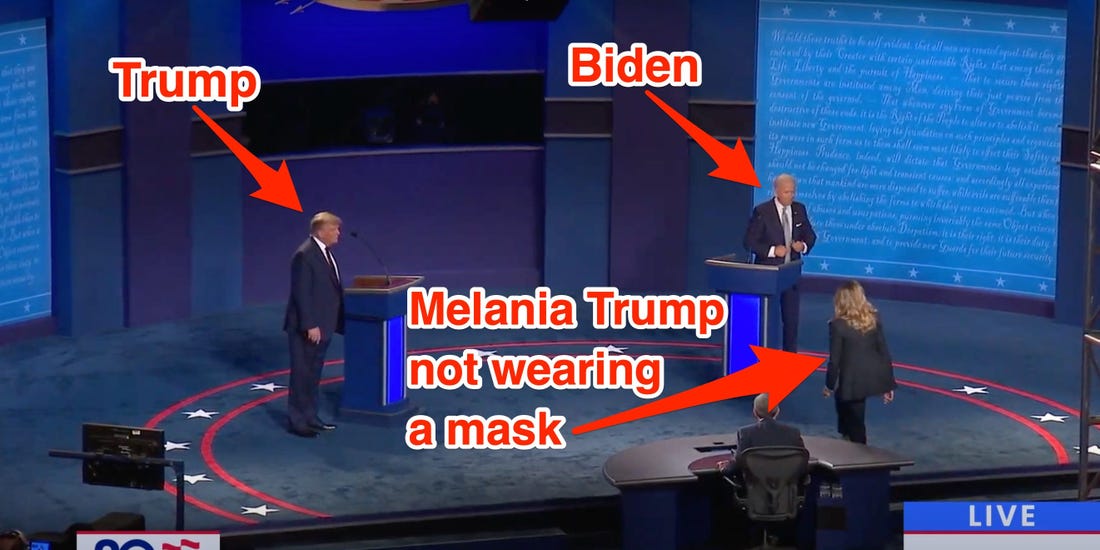 But wait! There's more!