The weather conditions were ok yesterday and all boats finished. But we have still the script errors and then resists (Dahlia 4, Lucy 2). Yvone could fix her cam without a resit and i did the last 3 legs with more or less broken cam. Only Nicole had again no issues at all. We sailed our B25 course with North East wind and 18 knots.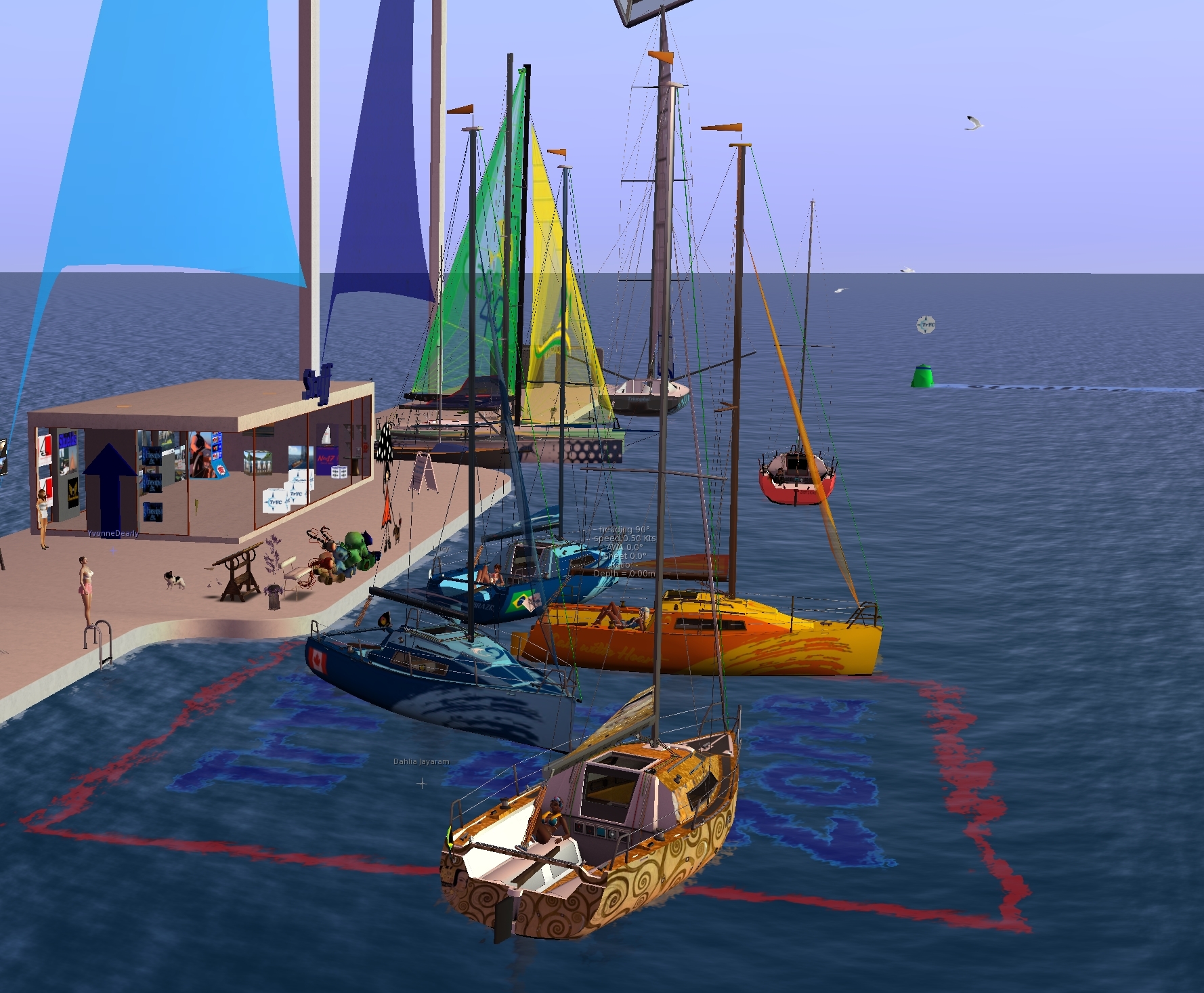 The start went very well and we all left very close together Triumphal. Right from the beginning Yvonne and i had a very close race. Dahlia and Lucy had her duell at the end and Nicole sailed quite relaxed between the two fighting couples.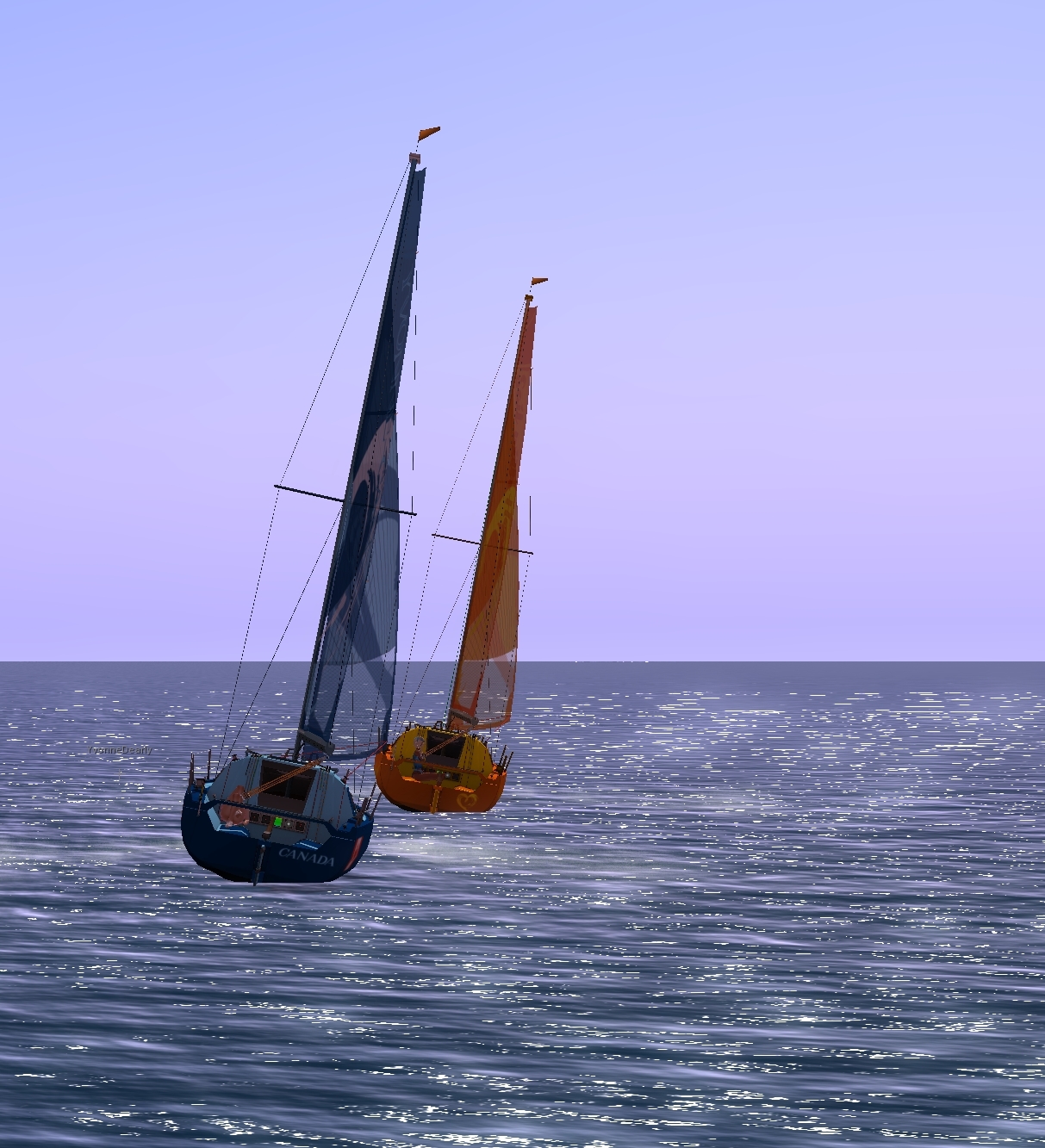 At the wreck Yvonne passed me with a better turn, but i could stay to stay in touch with her. We had a really exciting close race Duell unril Dunai are. After entering Dunai area i made a mistake with genn and sailed shortly too close to the wind and lost my speed. Yvonne could sail away. Next crossing i lost my cam and had no chance anymore to catch Yvonne again.
Lucy and Dahlia struggled during their Duell with their resits and Nicole sailed a quite lonely race in the middle.
Because of Yvonne finished first i couldnt take her finish picture.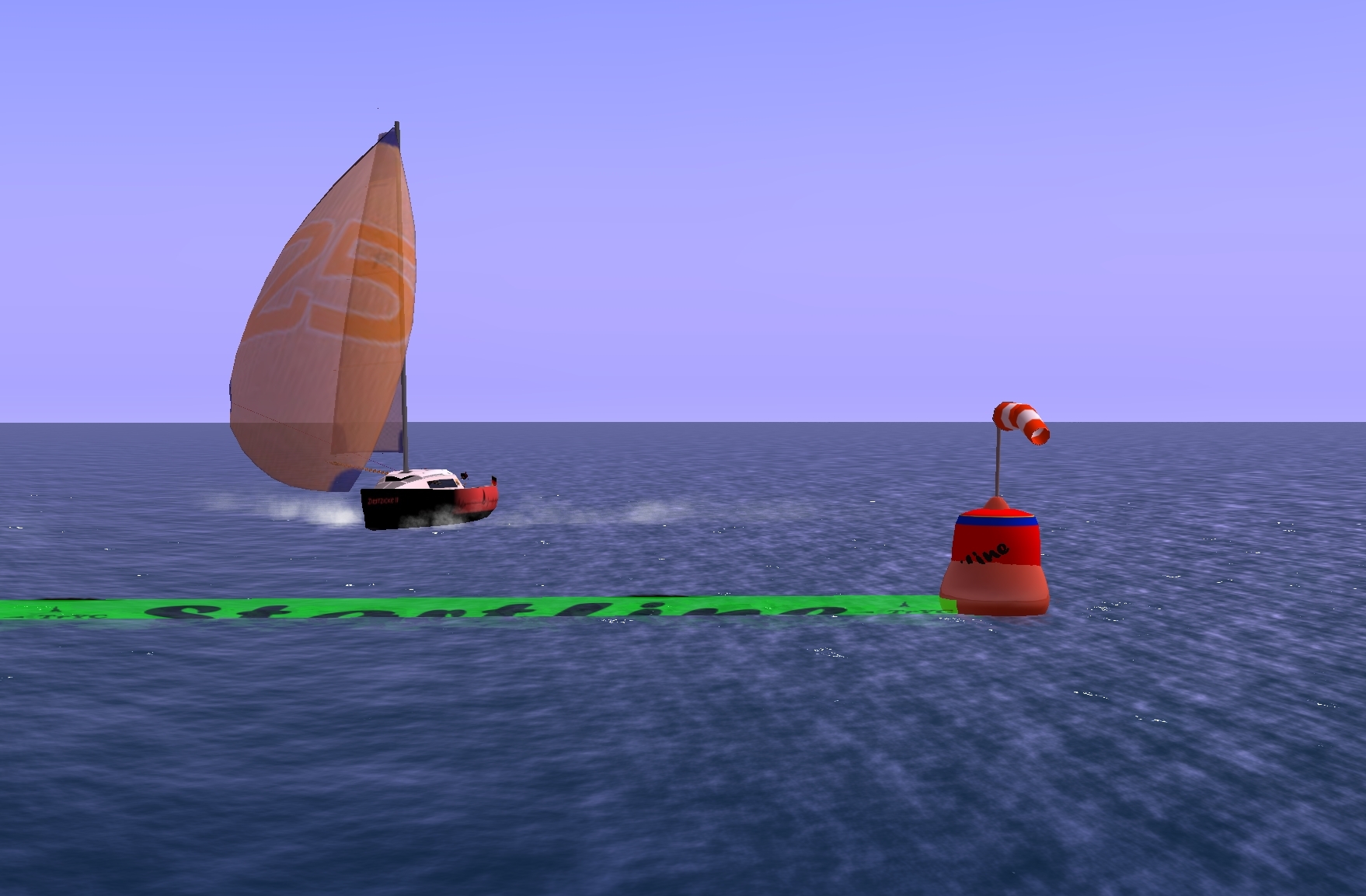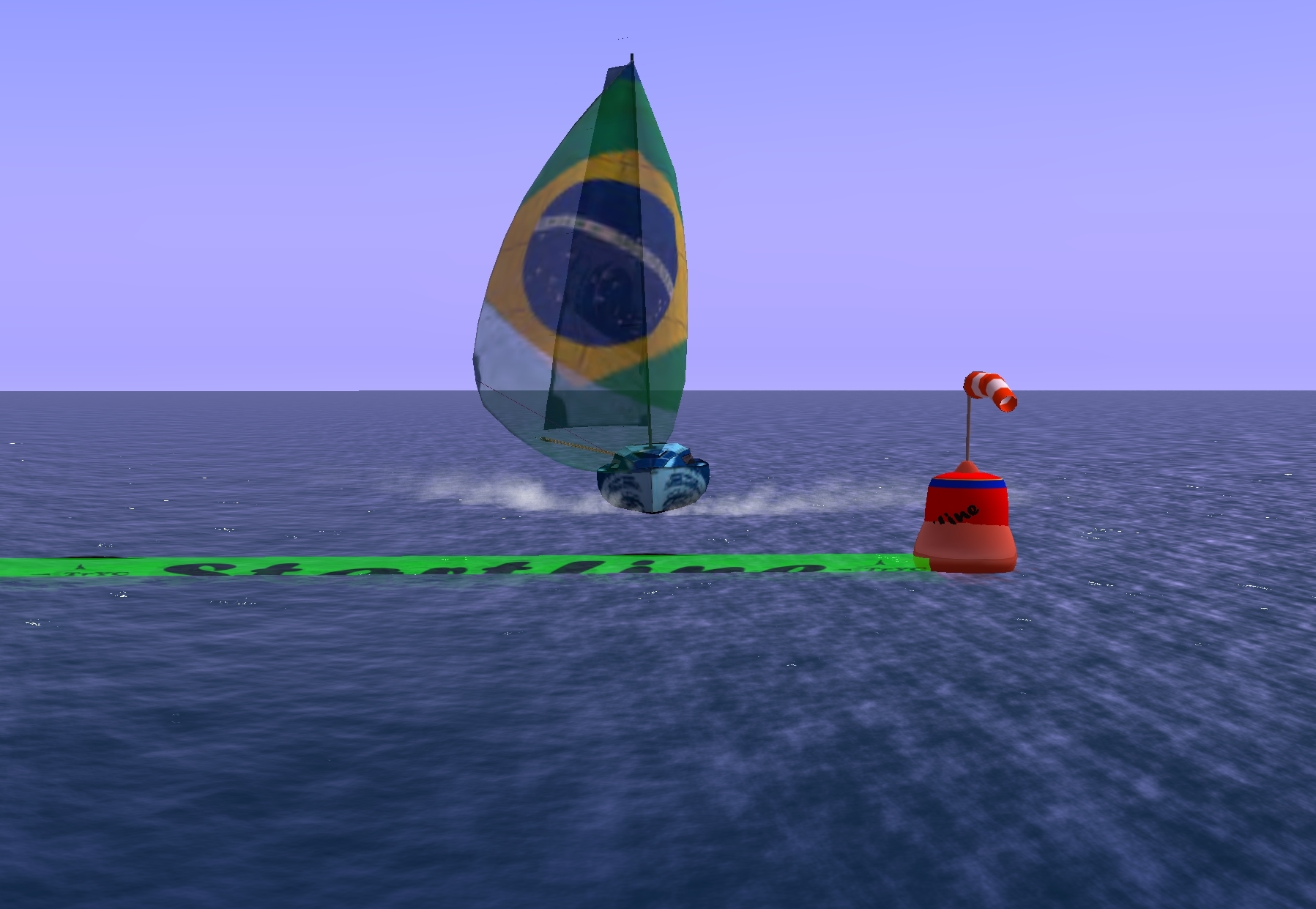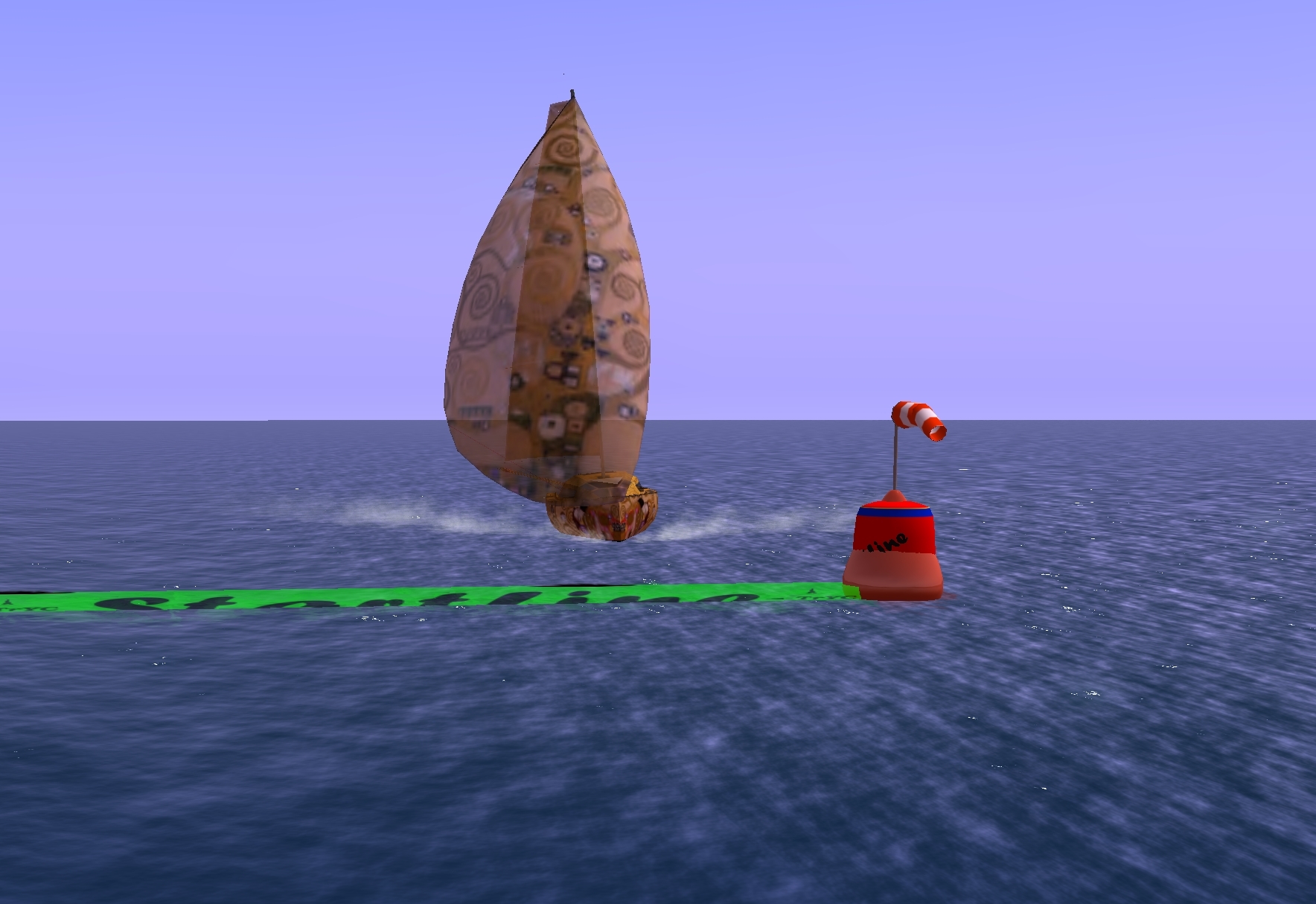 Congrats Yvonne for the Victory and thank you for one of the most exciting racing duells i had so far with the B25R.
Here is the result from yesterday:

Race 25: 2020-09-26-TrYC Bandit 25R-NE18:
1: YvonneDearly Resident BS593b – Race Time: 0:26:32 7 points
2: TgBianca Resident BSeb40 – Race Time: 0:27:18
3: Nicole Myhre BS8754 – Race Time: 0:28:07 4 points
4: LucyInTheSky Afarensis BS3536 – Race Time: 0:28:31 2 points
5: Dahlia Jayaram BSbc69 – Race Time: 0:31:31 1 point
Lap Times:
YvonneDearly Resident BS593b – Start: 0:00:06 – Last lap: 0:26:26
TgBianca Resident BSeb40 – Start: 0:00:11 – Last lap: 0:27:07
Nicole Myhre BS8754 – Start: 0:00:11 – Last lap: 0:27:56
LucyInTheSky Afarensis BS3536 – Start: 0:00:16 – Last lap: 0:28:15
Dahlia Jayaram BSbc69 – Start: 0:00:09 – Last lap: 0:31:22
Standing overall TrYC 2020 B25R Championchip (after 25races):
Sailor – points – number of races
Yvonne 94 20
Lucy 83 20 (21)
Nicole 68 20
Dahlia 42 20 (23)
Laured 20 3
Candy 19 7
Teagan 9 1
Callie 9 4
Moon 8 3
CiCi (Tackee) 2 1
Dark 1 1
Riz 1 1
Stay all safe and healthyand enjoy your week. Hope to see you all beck next week
hugs and kisses
Bianca