Good morning my beautiful babies, you won't believe what happened to me. Watched the latest Netflix crapola flick Enola Holmes, wrote a quite elaborate review about this shit piece of cow dung, decorated it with photos, added a bad YouTube review by Grace Randolph (stupid moo loved it) and then, after about 4 hours of concentrated labour, hit the Publish button and …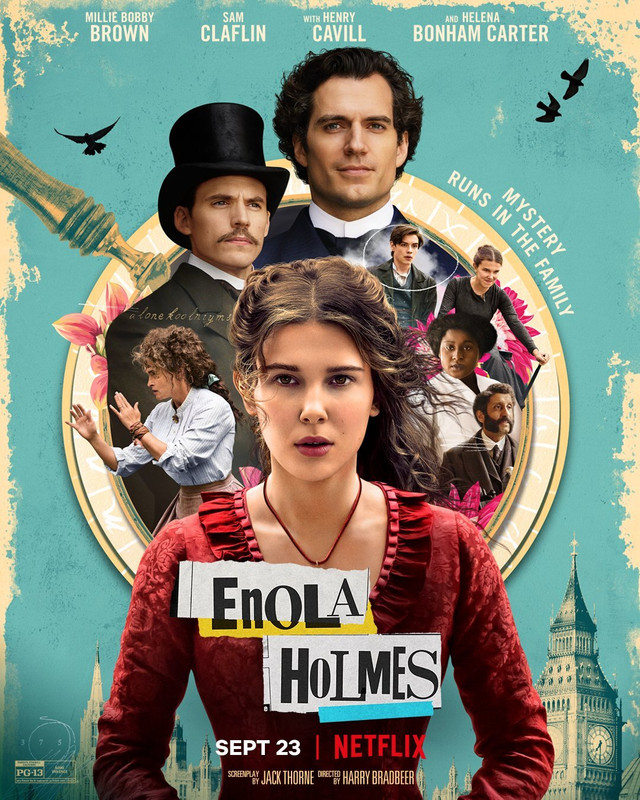 … FUKALL NOTHING!
The whole caboodle was gone. Disappeared from my computer. I mean WordPress doesn't fuk up very often but when it does it's always Oy Vey! Do I feel like rewriting the whole thing, all my fine reasonings and culture critcisms? Do I wanna relive my political anger at the umpteenth wave feminists?
Naaw, they can fuk off with or without my movie review, the film won't get better by them reading my blawg.
Oh, did I already mention that Enola Holmes is as crappy as they come. Looks pretty, nice production value, pretty good acting by the Stranger Things girl and all around but story is weak, no suspense, no real sleuthing by the youngest Holmes.
And it gets really really so bad that each and every female character has to make kinda mission statement before doing anything, and Millie Bobby's permanent breaking of the fourth wall is sawing on our nerves after a short while already. I know this Flick was made for teens and young adults but even they can't be so stupid that every little shit must be explainified for them. Or does it?
Anyhoo: Crappy crapflik, don't watch!
Kthxbai