Hulloh frenly peepelz! 😉
As you might know EndeavourOS is a fairly young Linux distro from the Arch family. They just had their first anniversary but already got a huge community and installation base. So I guess it's understandable they don't have a shop for official merchandise yet.
But the need is there and discussed in forum. And now as the first item the EOS devs are going to sell is this sticker: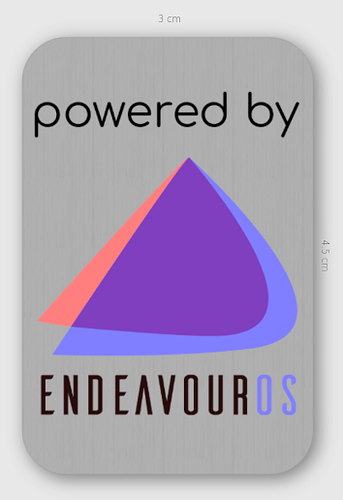 Yes I know, and I'd prefered a Tshirt too. But obviously enough of my fellow Endeavourians wanted a little sticker. This goes on your laptop where usually the Windows and Intel stickies are. And cost only 2 woolongs a piece. And it's for a good cause since EOS is truly a great distro and deserves our support. So, as soon as they come up with a cool clothes line Imma gonna buy some Tees. And a fleece jacket. Or a nice little pouch for my lappy or a coffee mug for hubby.
But look, I'm supporting Endeavour already … on the race courses of Second Life:
Now I just need my good racing computer back from the repair shop …