\o/ YAY! Mando! And Baby Yoda! \o/
Mark your calendars: Season 2 starts streaming October 30!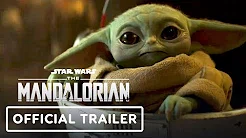 This show is made by more or less grown up professionals who know what they're doing. Already looks so much better and more enganging than the whole of the last SW trilogy, don't you think?