The weather conditions become slowly worse. After the rolling Restarts sims and crossings are fine and the script error Messages can be ignored. With the time the sims become more laggy and you sail stop and go on more and more of the sims. Now at one point the animation script error messages will be followed by frozen animations.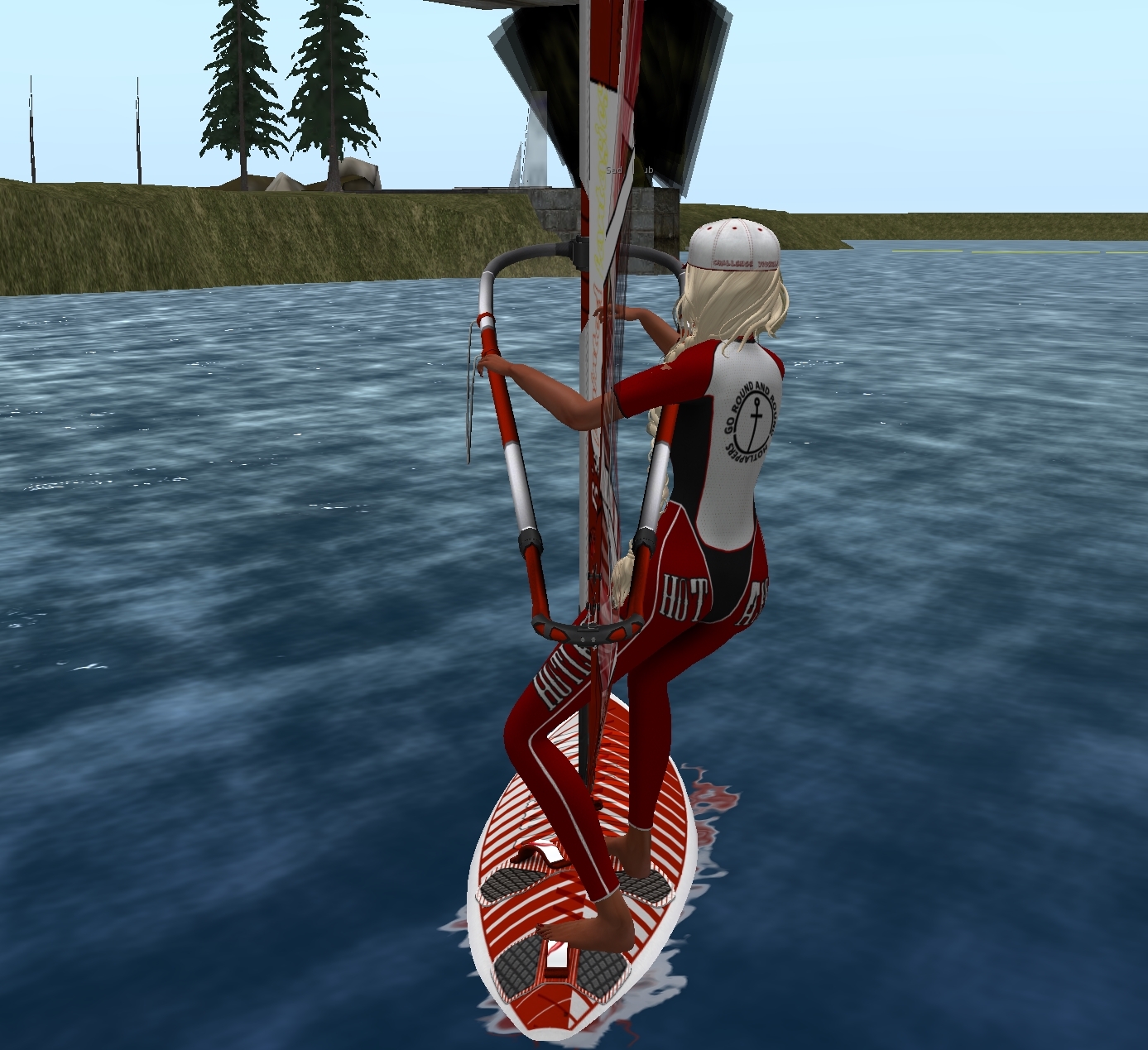 In a B25 it means the avi jumps into moor Position and the boat cant be steered anymore. You have to moor, unsit, resit, get wind again and continue, around 15-20sec. This happened to all of us at least once in the race and to Yvonne even 3 times.
For this race we used our B25 Course with South East Wind and 18 knots and Yvonne, Dahlia, Candy and Lucy joined me.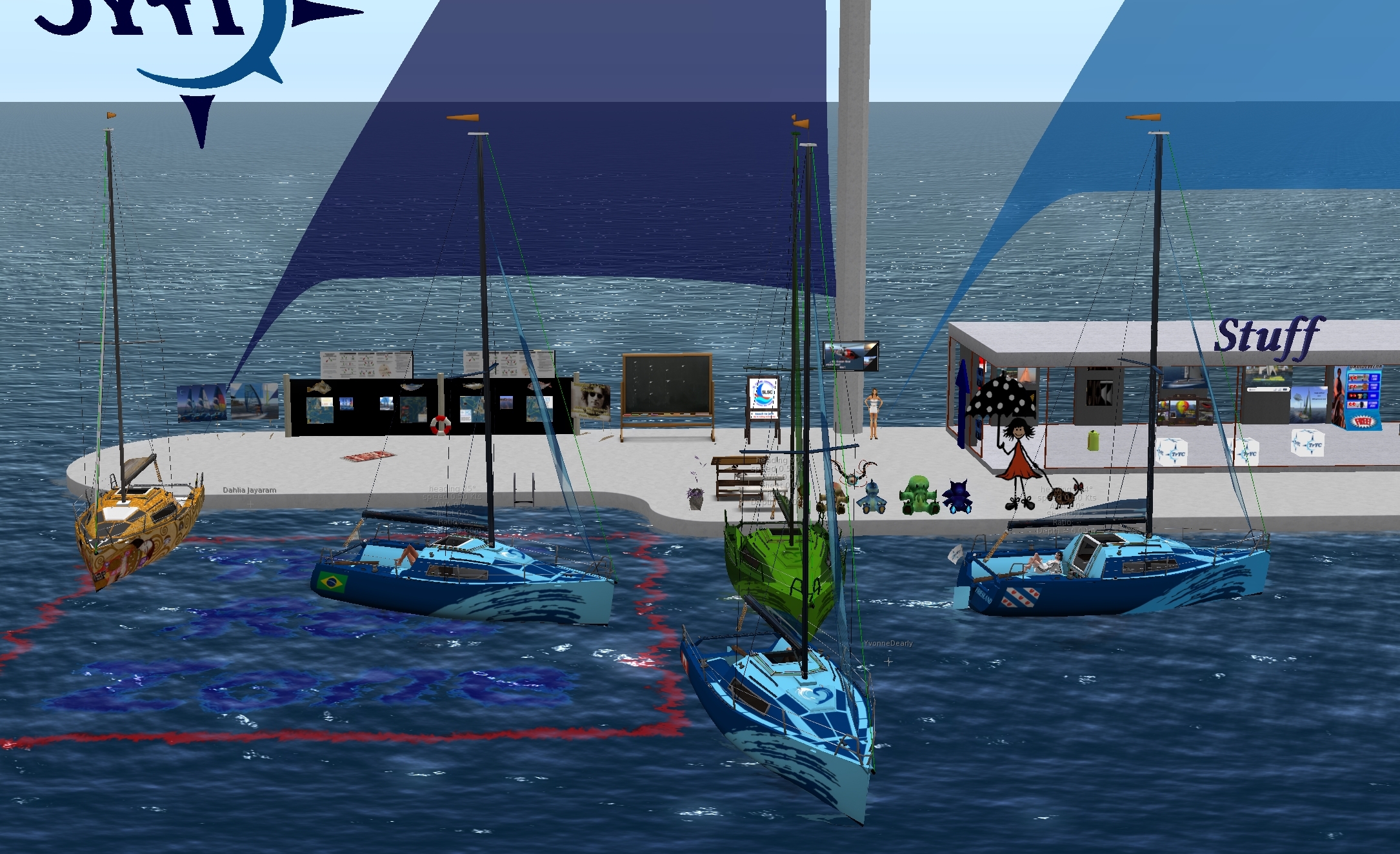 At the first start Dahlia and Candy crashed so we did a restart. At second one the others started quite nicely and i needed to go back because i was overearly and needed to wait until all passed me to go back and start again. My chase began. Sometimes in the middle of the race Candy gave up after her second crash again. Poor Candy enjoying sailing so much but just cant finish a race. And now after nearly two years of trying everything (changing preferences, bandwith, PC on cable, cleaning PC, reducing scripts in avi, different viewers and many more things) we have no more ideas what to do. I feel so sorry for Candy.
After i passed Dahlia on the long upwind to buoy 5 i could smell Lucy in front of me. Yvonne reporting in the meantime of two unsits because of frozen animations was loosing more and more of her lead because of that.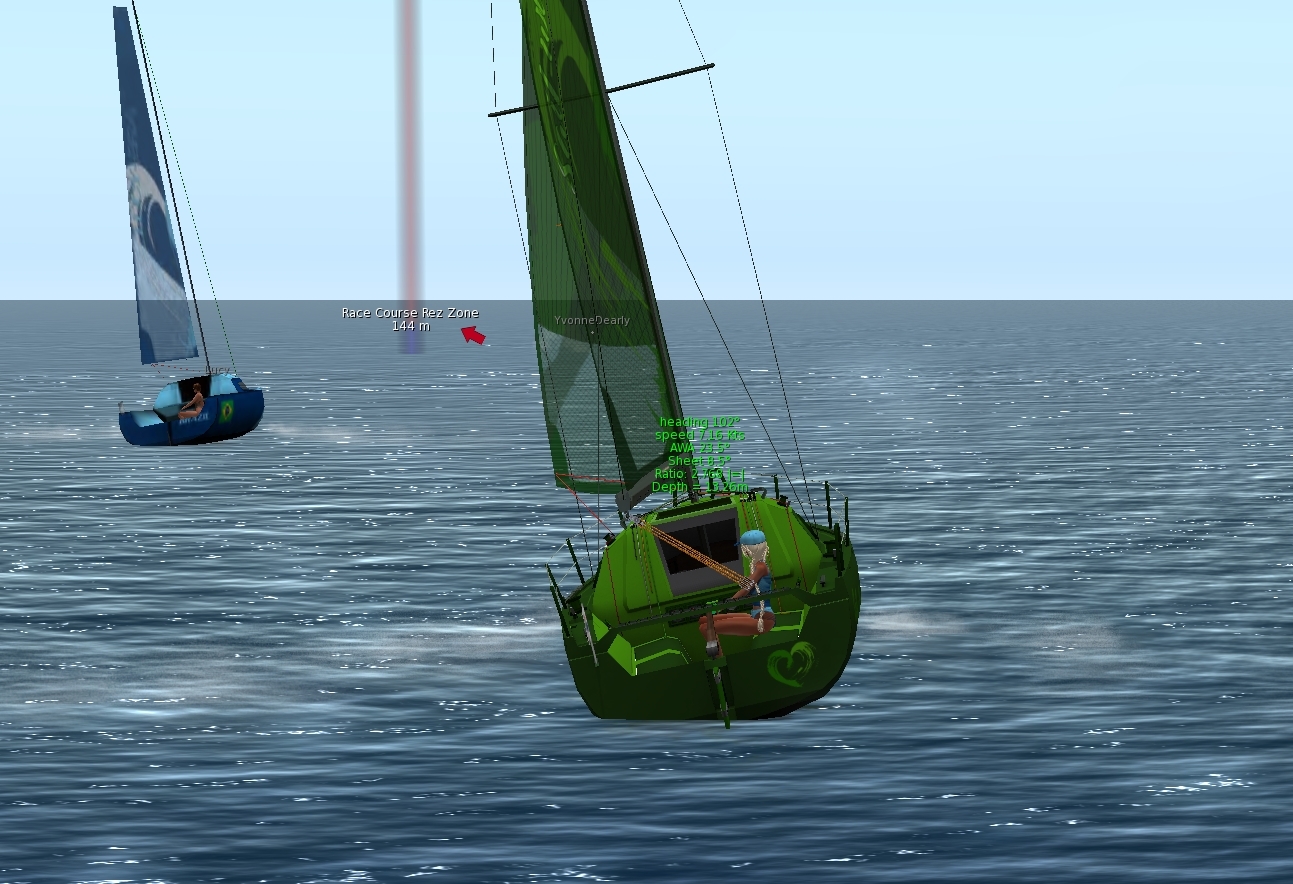 In Dunai area Yvonne had in front of me her last "resit" because of the animation errors and i passed her. She would have won definetely without These.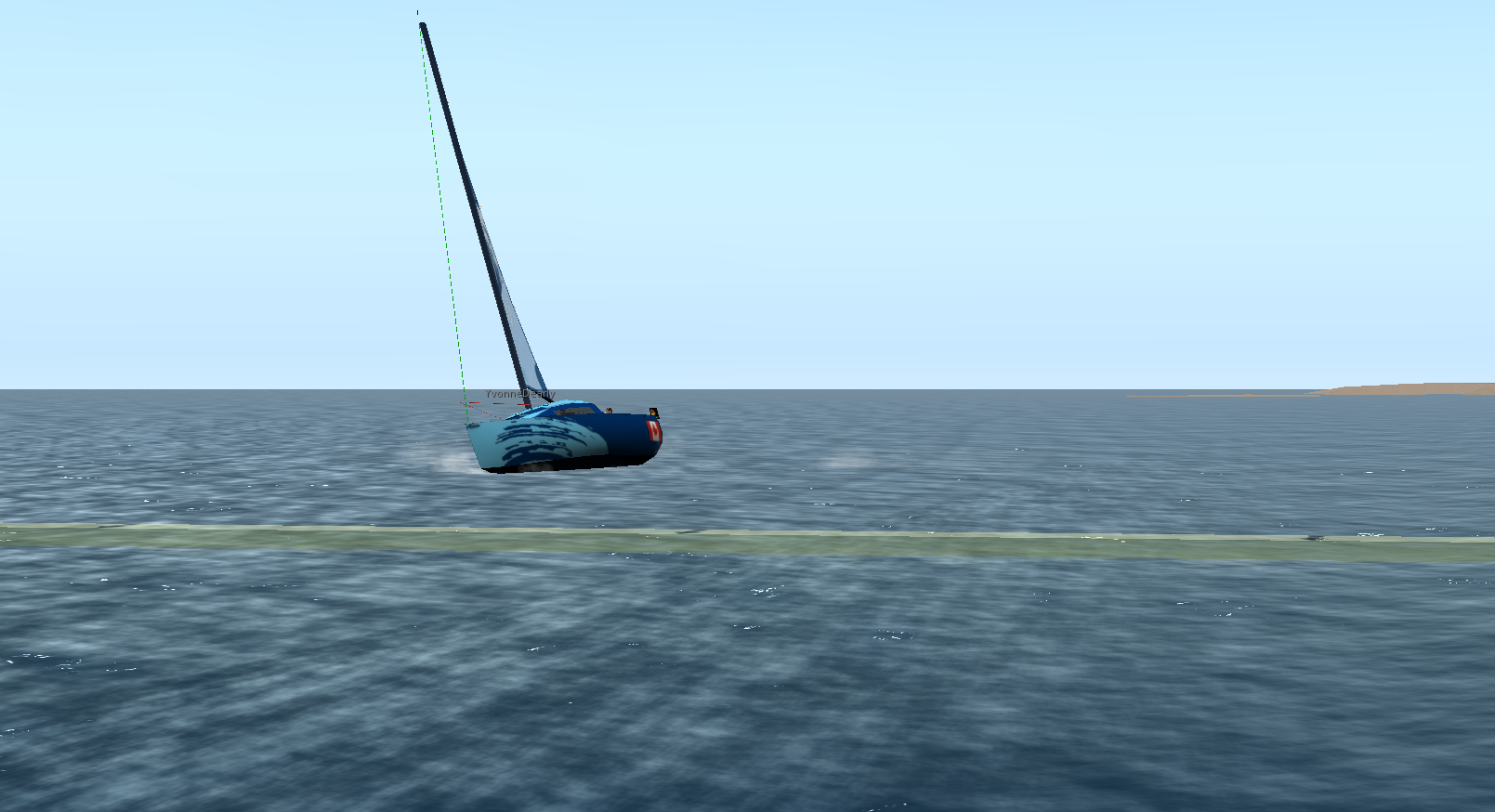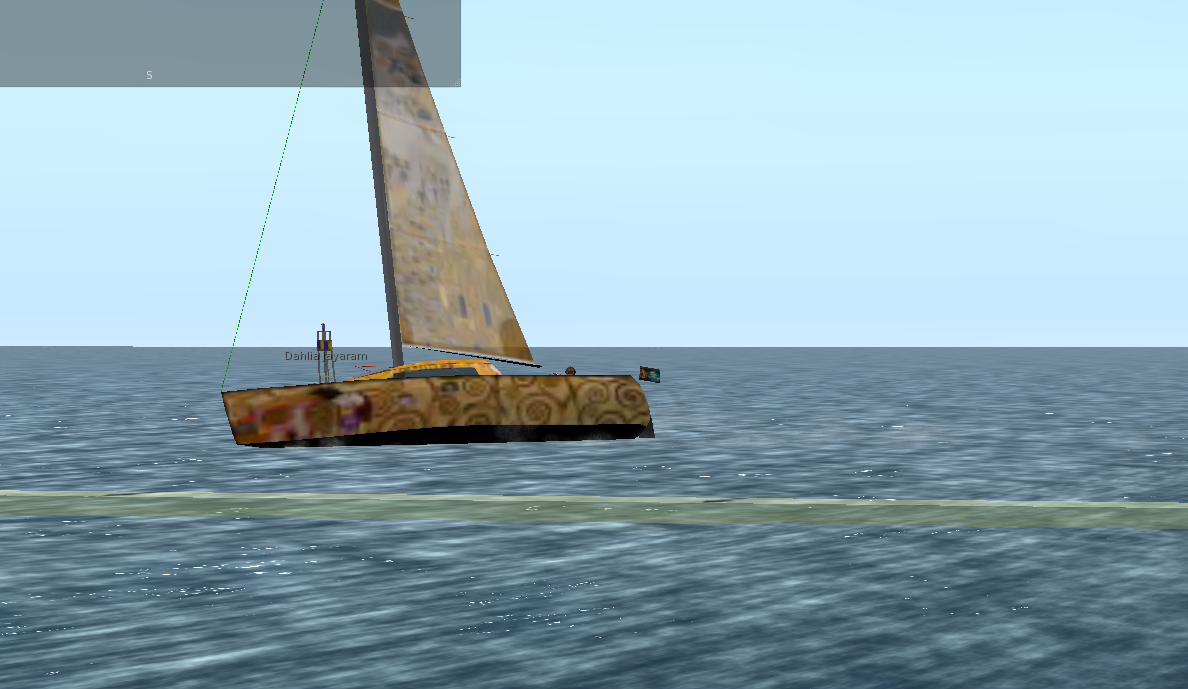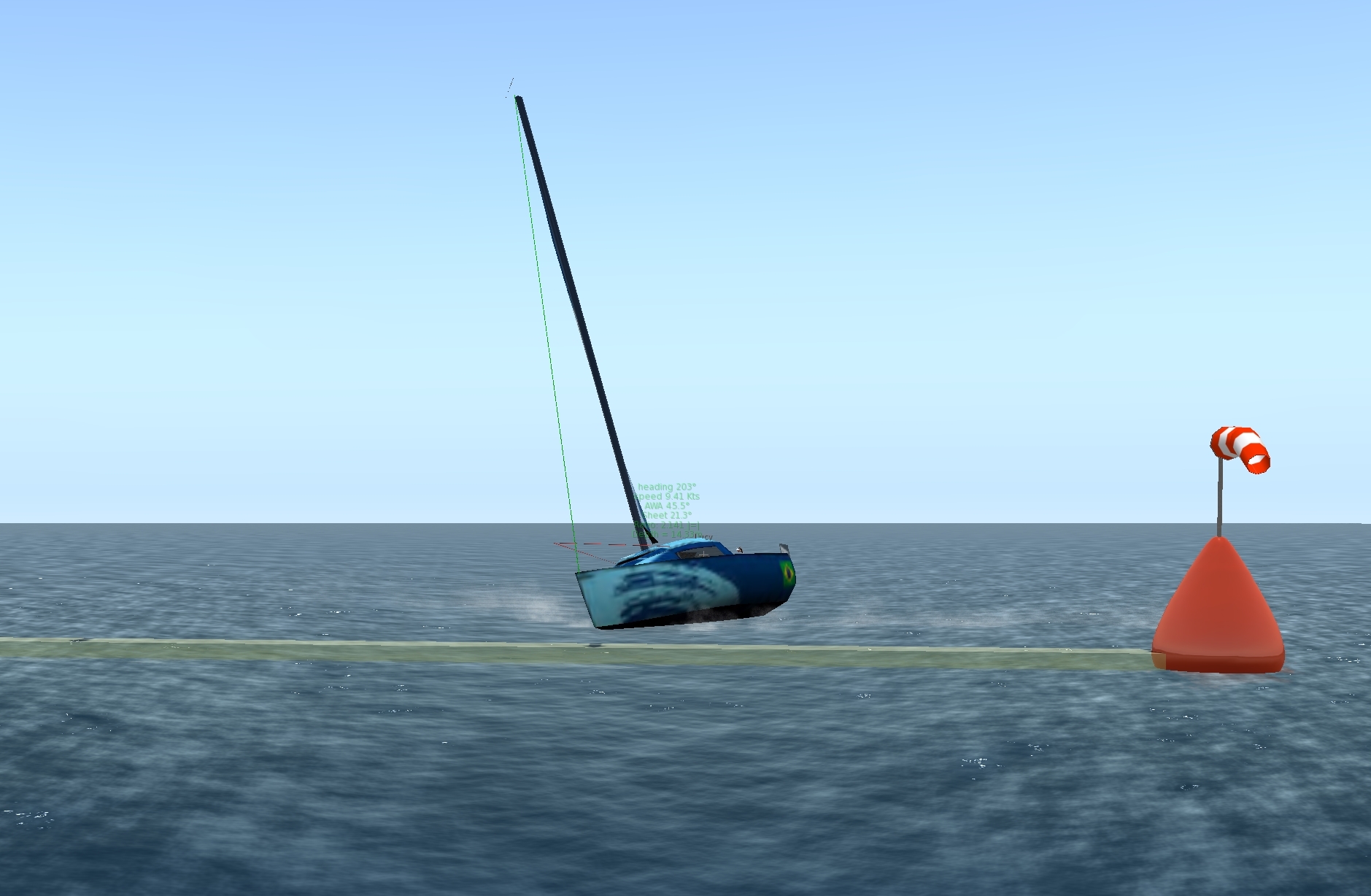 Sailing into a sand bank, a wreck or a sim corner are our faults, but that the race will be influenced by these errors now is really annoying. I have added these informations already to my already very long ticket with all these strange effects and LL said they are getting slowly an idea of it and are working on it. Fingers crossed.
Here is the result from yesterday:
Race 22: 2020-09-04-TrYC Bandit 25R-SE18
1: TgBianca Resident IDBSEB40 — 00:27:23
2: YvonneDearly Resident IDBS593B — 00:27:56 7 points
3: Dahlia Jayaram IDBSBC69 — 00:28:12 4 points
4: LucyInTheSky Afarensis IDBS3536 — 00:28:24 2 points
5: Candance Sweetwater IDBSA1AA — not Finished 1 point
Lap Times:
TgBianca Resident IDBSEB40 — Start: 00:00:56 — Last lap: 00:26:27
YvonneDearly Resident IDBS593B — Start: 00:00:02 — Last lap: 00:27:54
Dahlia Jayaram IDBSBC69 — Start: 00:00:16 — Last lap: 00:27:56
LucyInTheSky Afarensis IDBS3536 — Start: 00:00:09 — Last lap: 00:28:15
Candance Sweetwater IDBSA1AA — Start: 00:00:22 — Last lap: not finished
Standing overall TrYC 2020 B25R Championchip (after 22 races):
Sailor – points – number of races
Lucy 78 18
Yvonne 75 17
Nicole 52 17
Dahlia 41 20
Laured 20 3
Candy 19 7
Teagan 9 1
Callie 9 4
Moon 6 2
CiCi (Tackee) 2 1
Dark 1 1
Riz 1 1
Lets hope LL finds finds a stable solution fast and the euphoria about the new crossing codes will stay.
Stay all safe and healthy and hope to see you soon
hugs and kisses
Bianca