Evenin' fancy mask wearers of the world.
Just a brief diary today since we'll have another planned power outage today from 18:00 – 20:30, which means I should soonish get started with preparations for tonight's dinner. I want the baked potatoes to be done when the electricity goes out.
Anyway, my old PPE mask is filthy and dirty by now so I bought a new one today: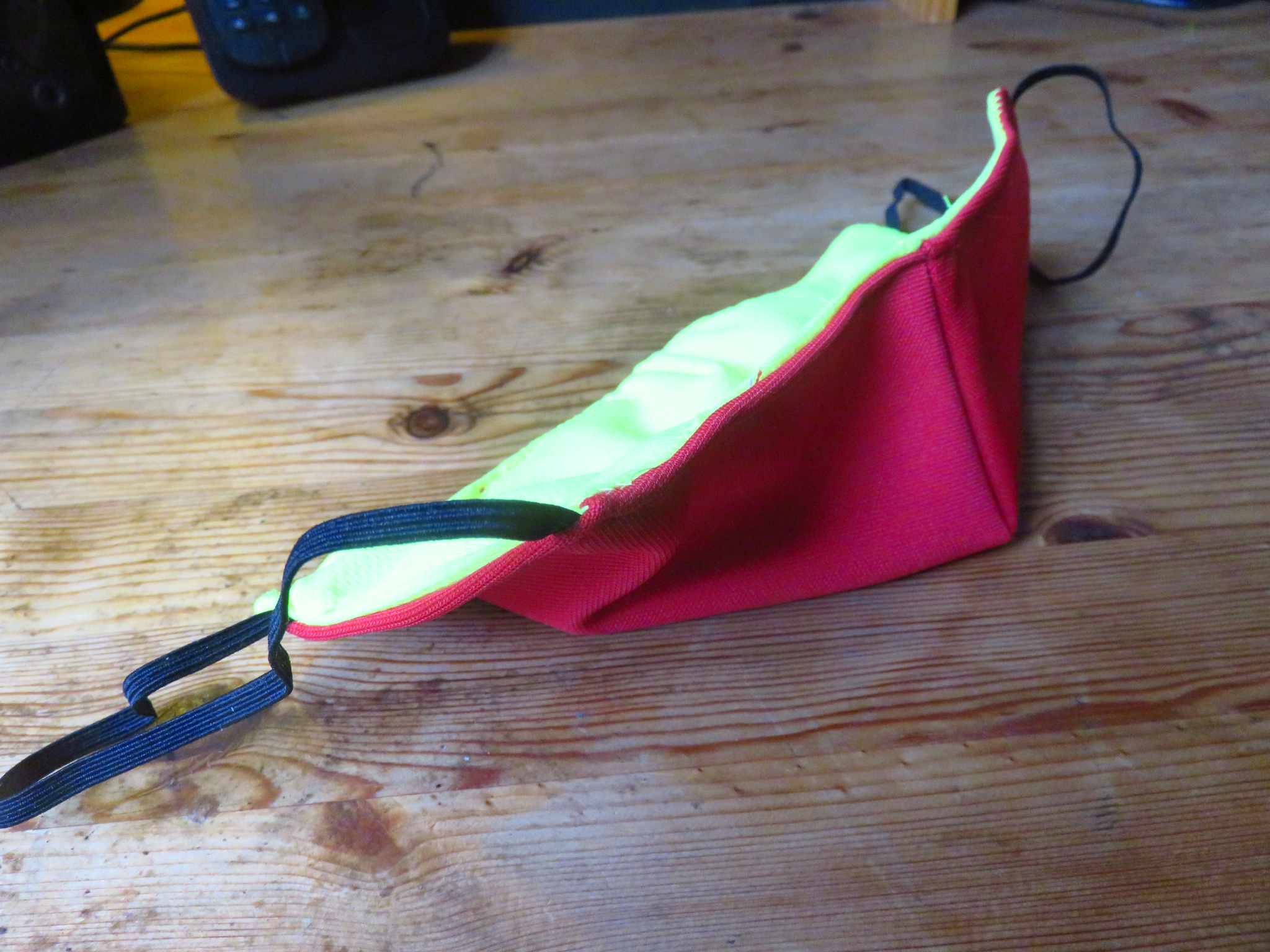 Nothing special but at least it's simple, red/yellow and not too vulgar. Of course this thing isn't even FFP rated but by now, so far into the locky downy, I just think I'm not a risk for my fellow humans, so this cheapo shit will serve me for the rest of the pandemic.
Okee, the kitchen is calling, cya laterz
xoxo