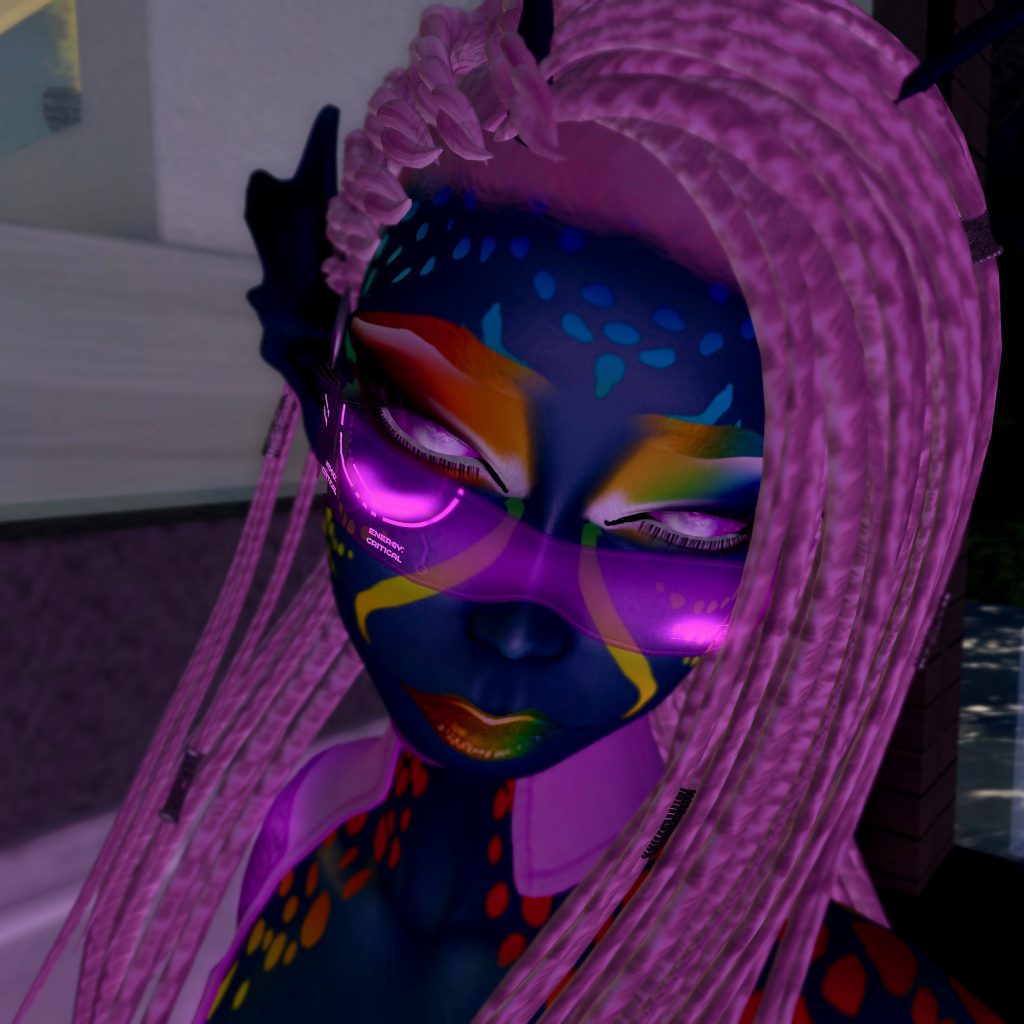 Greetings, excellent friends!
If you find the time please check out your fellow blogger and TSB! reader Spiffy Voxel who'll DJ later today at the Burn 2 festival in Second Life.
Any avie looking like that can only bring you the best shake-shake-wiggle-wiggle music, no? Place to wiggle your bum is the Performance Stage. If you can't make it but just wanna listen to Spiffy's stream, klikka diz linkage!