Yesterday were perfect weather conditions. You can drink tea on your boat while Crossing sim and wont Spill a drop… smooth and fast. Yvonne, Lucy, Dahlia, Nicole and first time Cici joined me on our B25 Course with wind 18knots from South West.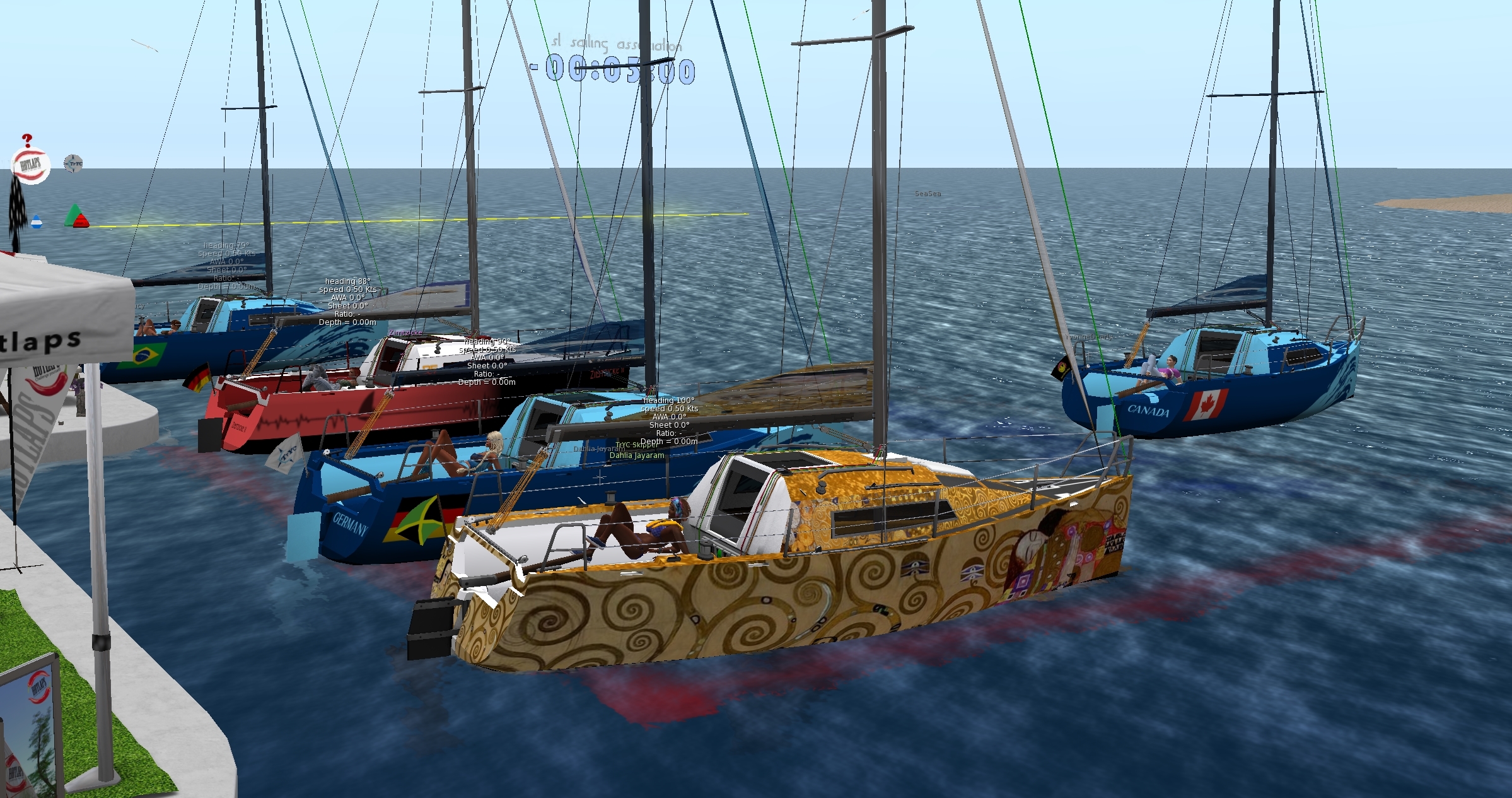 We saw Yvonne with a nearly perfect start and the others following her with a little distance close together. Pretty soon the fleet seperated in a duell at the front with Yvonne and me followed by a close threesome with Lucy, Dahlia and CiCi and at the end Nicole watching all that. This sorting stayed until ALL and yes you read right ALL finished.
I really tried hard to catch up with Yvonne and could come closer on the legs but i made too many mistakes with the turns. So we two managed to sail the same lap time but Yvonne stayed with her better start in front and didnt make any mistakes.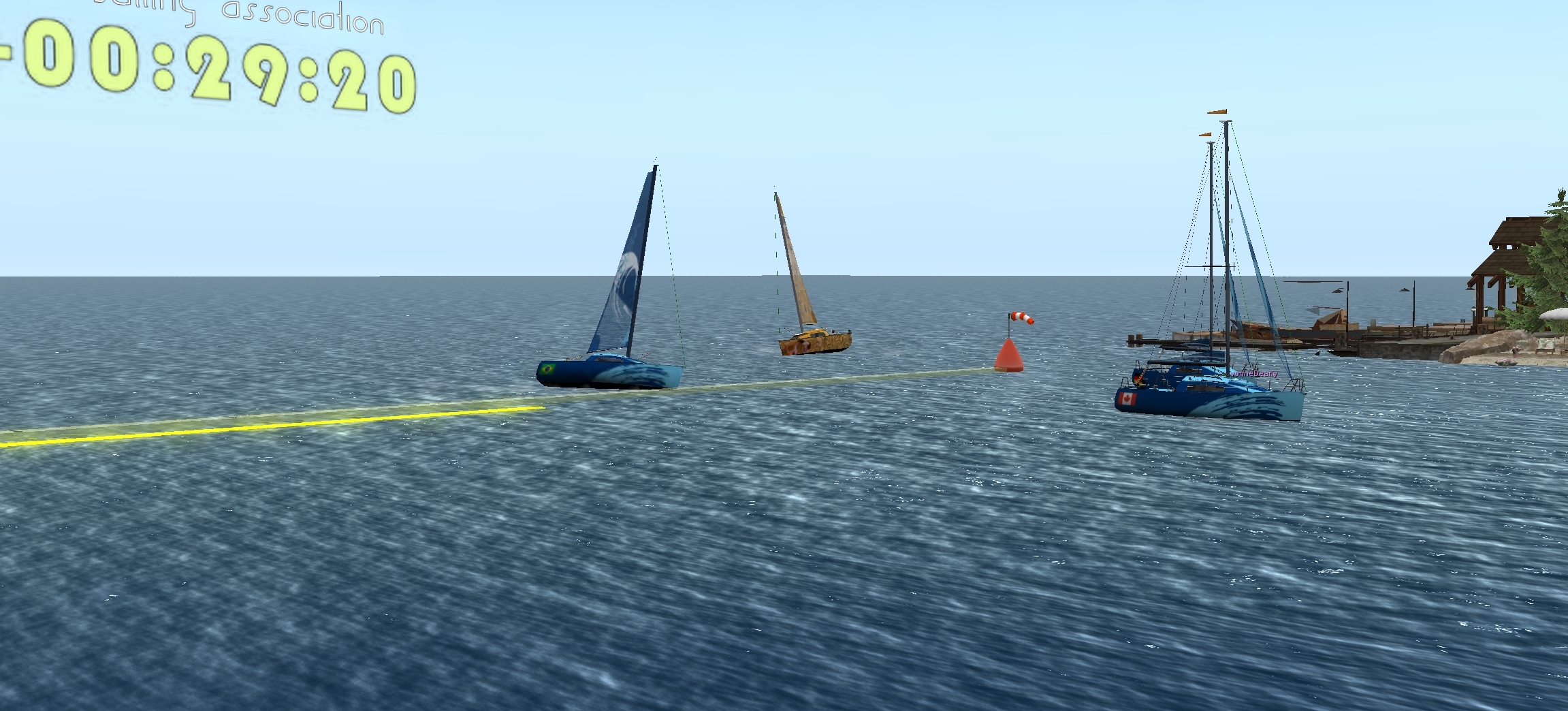 I couldnt watch the fleet behind us much because Yvonne and i were quite far ahead and with my drawing distance of 152m my mini map didnt show them often behind us.
But one thing was very obviously. I got no bad massages in our race conference and i bet all enjoyed the awesome weather conditions.
Here is the result of yesterdays race:
Race 19: 2020-08-15-TrYC Bandit 25R-SW18
1: YvonneDearly Resident IDBS593B — 00:26:22 8 points
2: TgBianca Resident IDBSEB40 — 00:26:41
3: LucyInTheSky Afarensis IDBS3536 — 00:29:20 5 points
4: Dahlia Jayaram IDBSBC69 — 00:29:33 3 points
5: tackee Resident IDBS4FFA — 00:30:00 2 points
6: Nicole Myhre IDBS8754 — 00:31:23 1 point
Lap Times:
YvonneDearly Resident IDBS593B — Start: 00:00:07 — Last lap: 00:26:15
TgBianca Resident IDBSEB40 — Start: 00:00:26 — Last lap: 00:26:15
LucyInTheSky Afarensis IDBS3536 — Start: 00:00:36 — Last lap: 00:28:44
Dahlia Jayaram IDBSBC69 — Start: 00:00:15 — Last lap: 00:29:18
tackee Resident IDBS4FFA — Start: 00:00:24 — Last lap: 00:29:36
Nicole Myhre IDBS8754 — Start: 00:00:16 — Last lap: 00:31:07
Standing overall TrYC 2020 B25R Championchip (after 19 races):
Sailor – points – number of races
Yvonne 66 14
Lucy 61 15
Nicole 43 15
Dahlia 32 17
Laured 20 3
Candy 17 5
Teagan 9 1
Callie 6 3
Moon 4 1
CiCi (Tackee) 2 1
Dark 1 1
Riz 1 1
stay all safe and healthy and hope to see you soon
hugs and kisses
Bianca