Yesterday we have been only 3 in the race, Sanja and Lucy joined me on our Windsurfing course with wind North and 21knots. We had 2 very interested spectators, Yvani and Magalie who might join us in near future. The enjoyed our races much.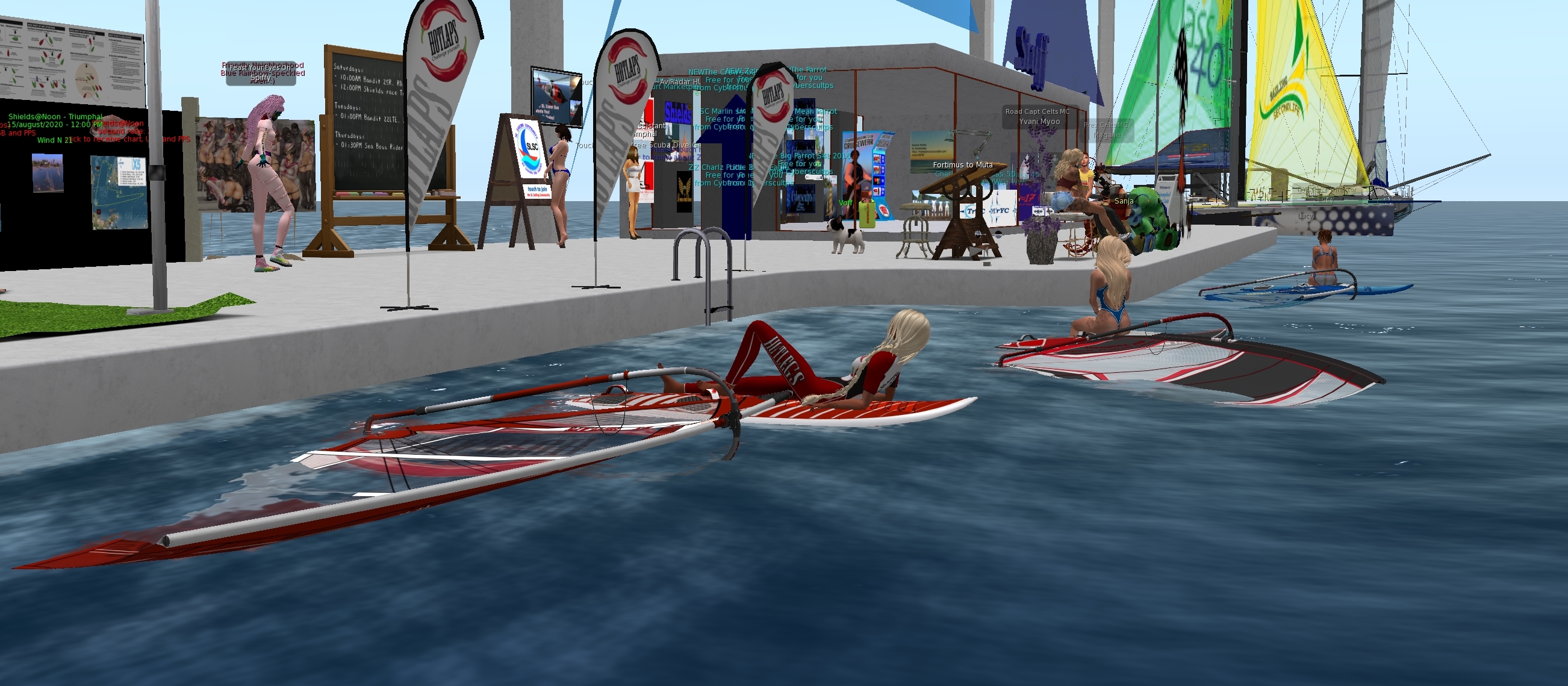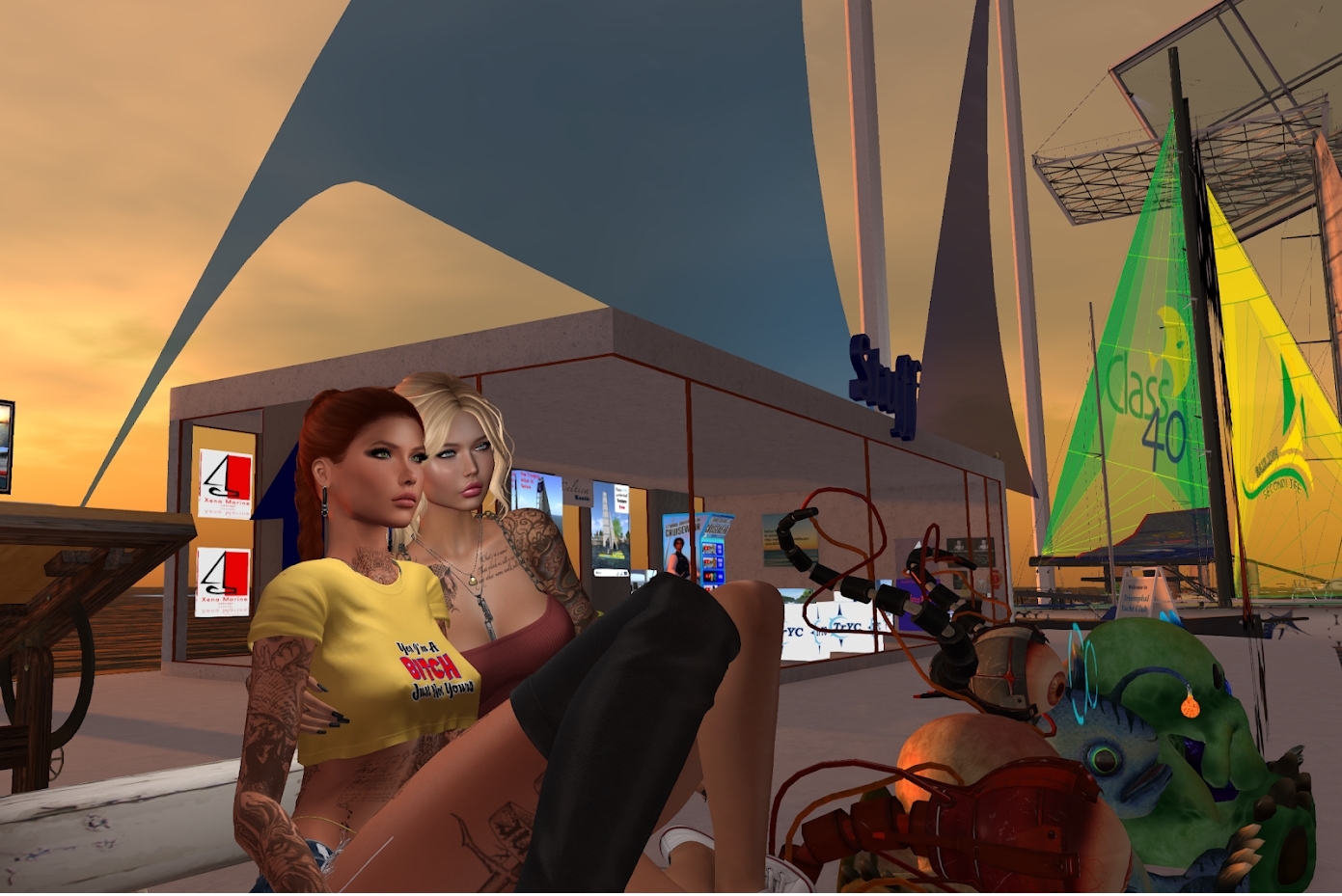 The weather conditions were after the latest restarts and with the new crossing Code perfect. All went very smooth.
Sanja started in first race faster than Lucy and me. So we two started to chase Sanja.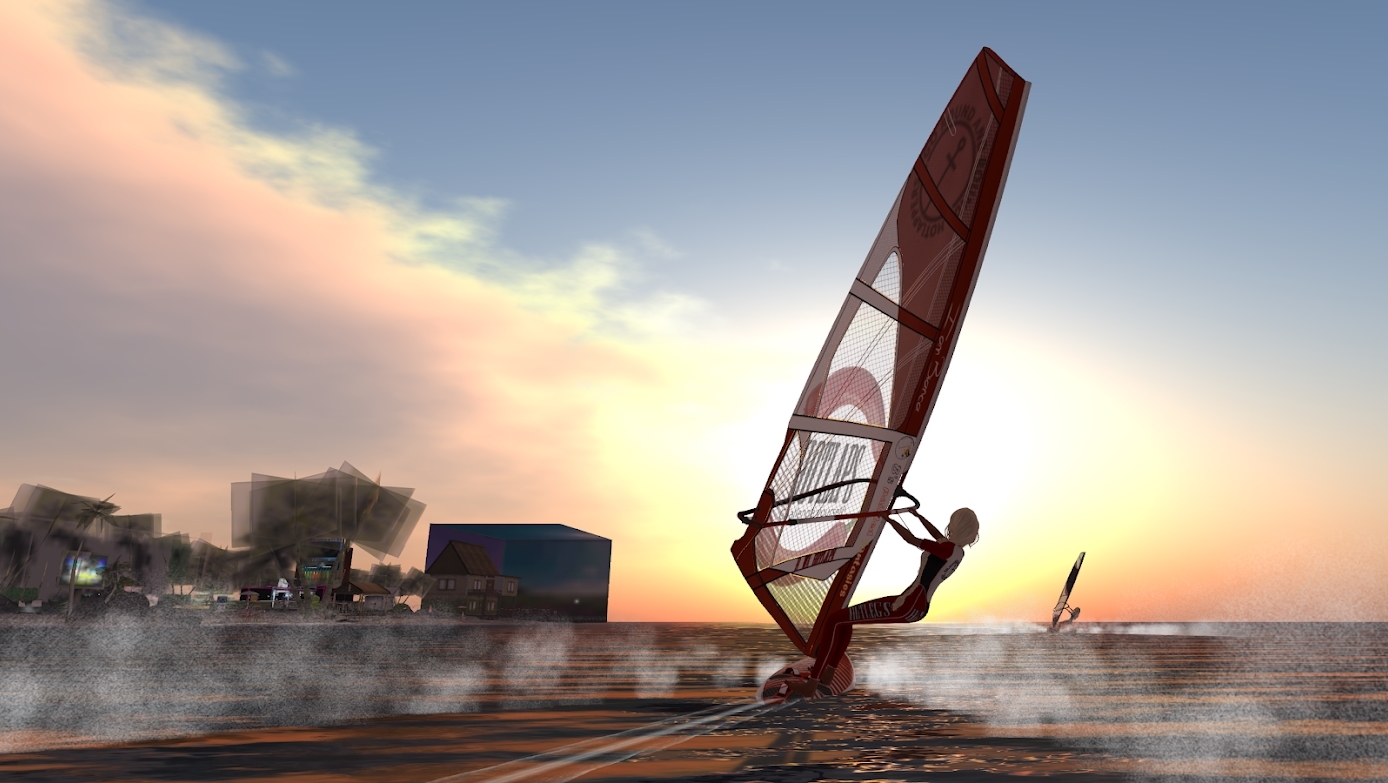 In the second half Sanja hit a buoy with her butt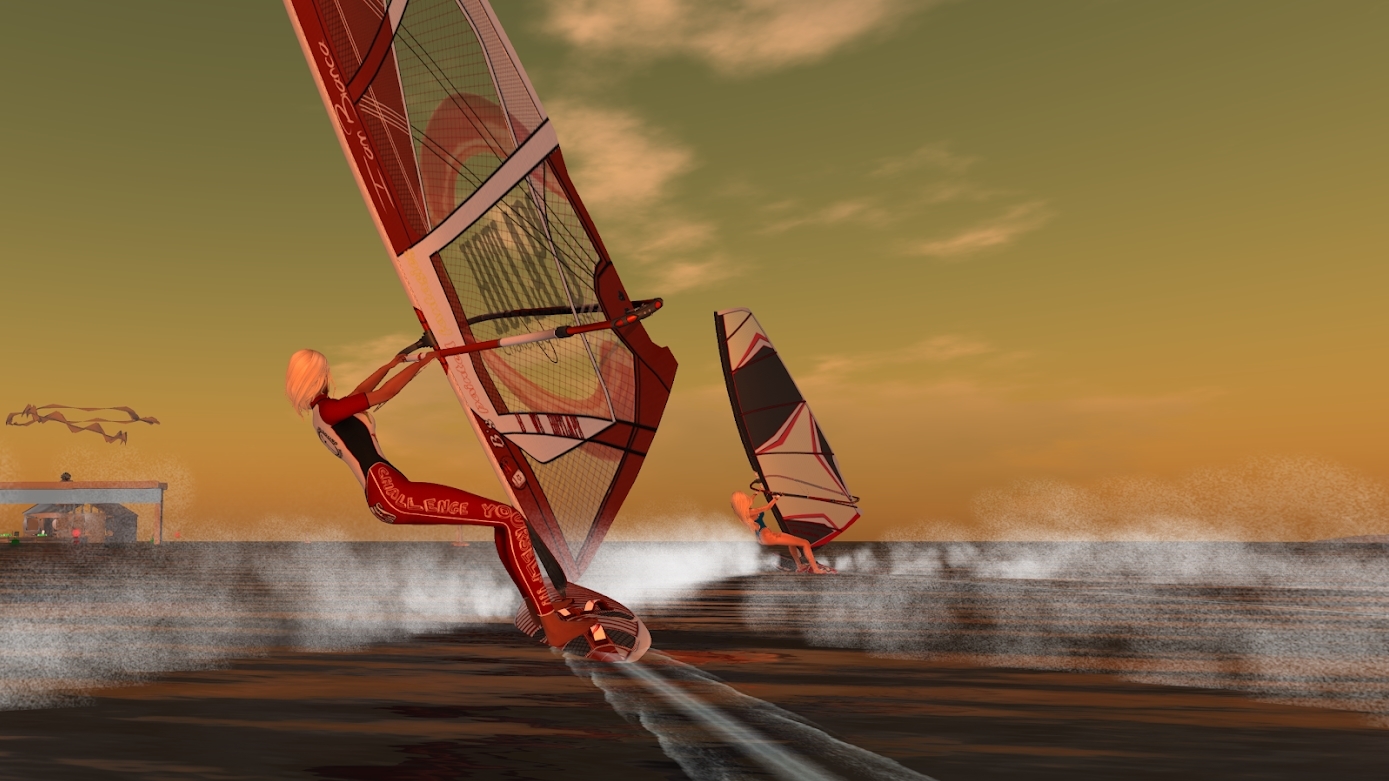 and that gave me the chance to pass her and finish first. Sanja finished second and Lucy third. But one thing we still have with sl: disconnect crashes.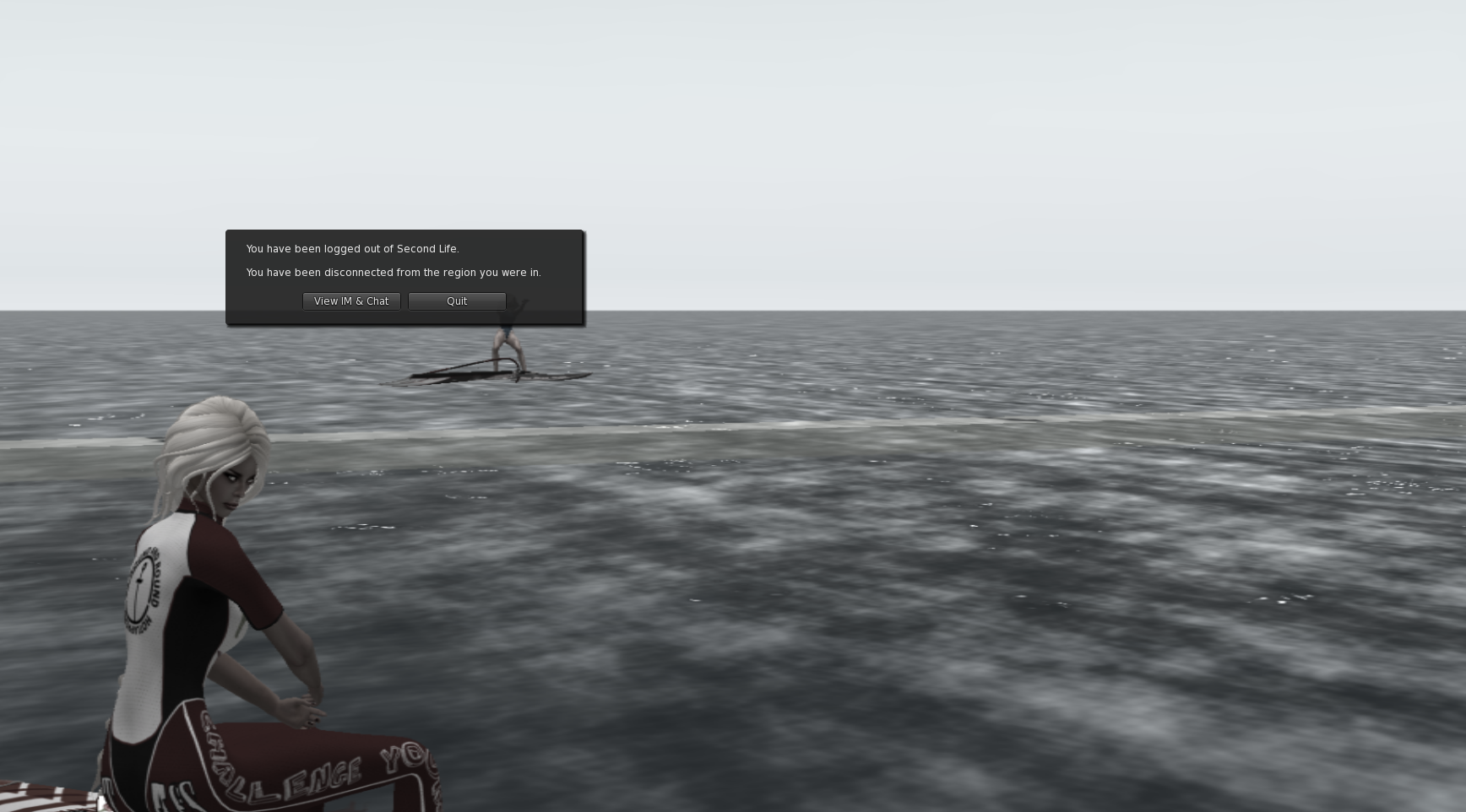 Start of second race was for all a bit slower and saw me in front, which i managed to stay until my finish.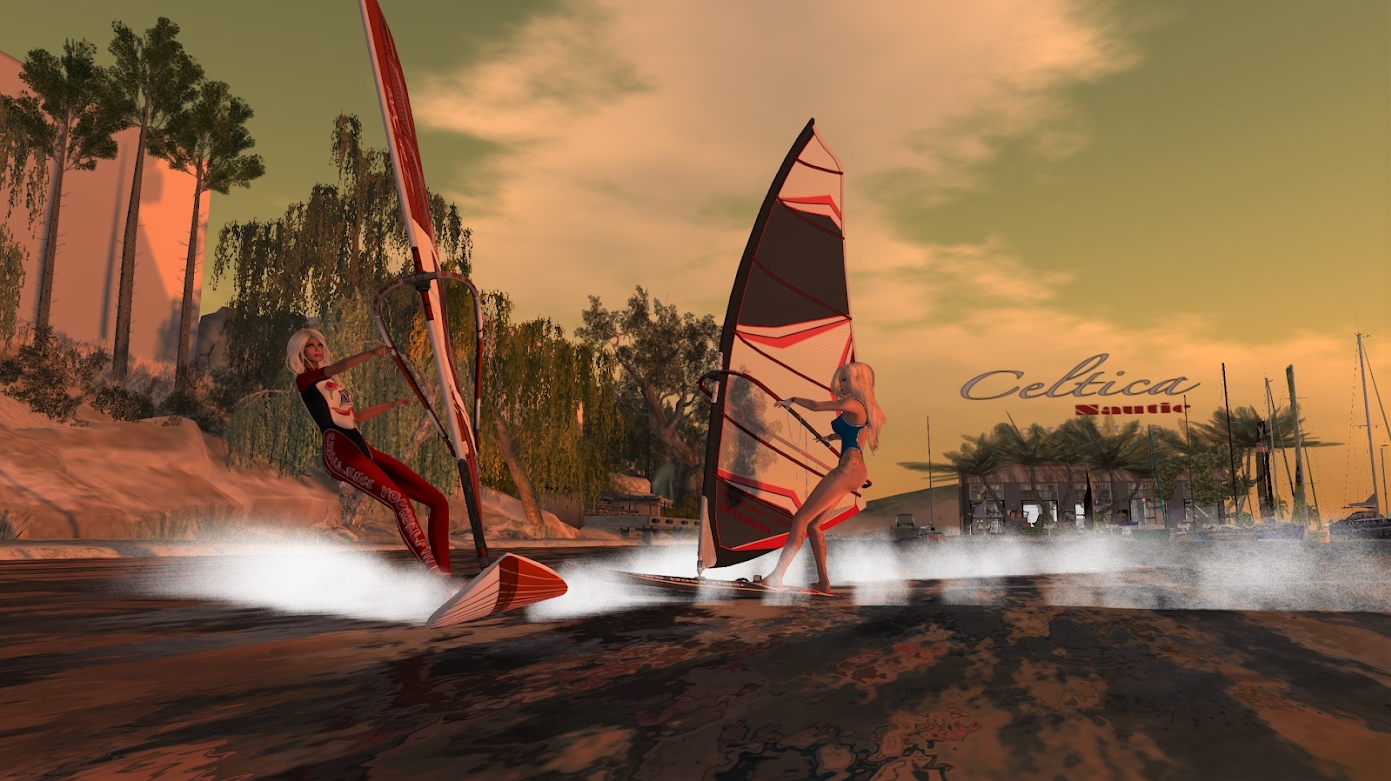 Lucy and Sanja had most of the time an exciting duell, but Sanja butt and some buoys had a special fight yesterday. So Sanja couldnt catch Lucy anymore and finished third.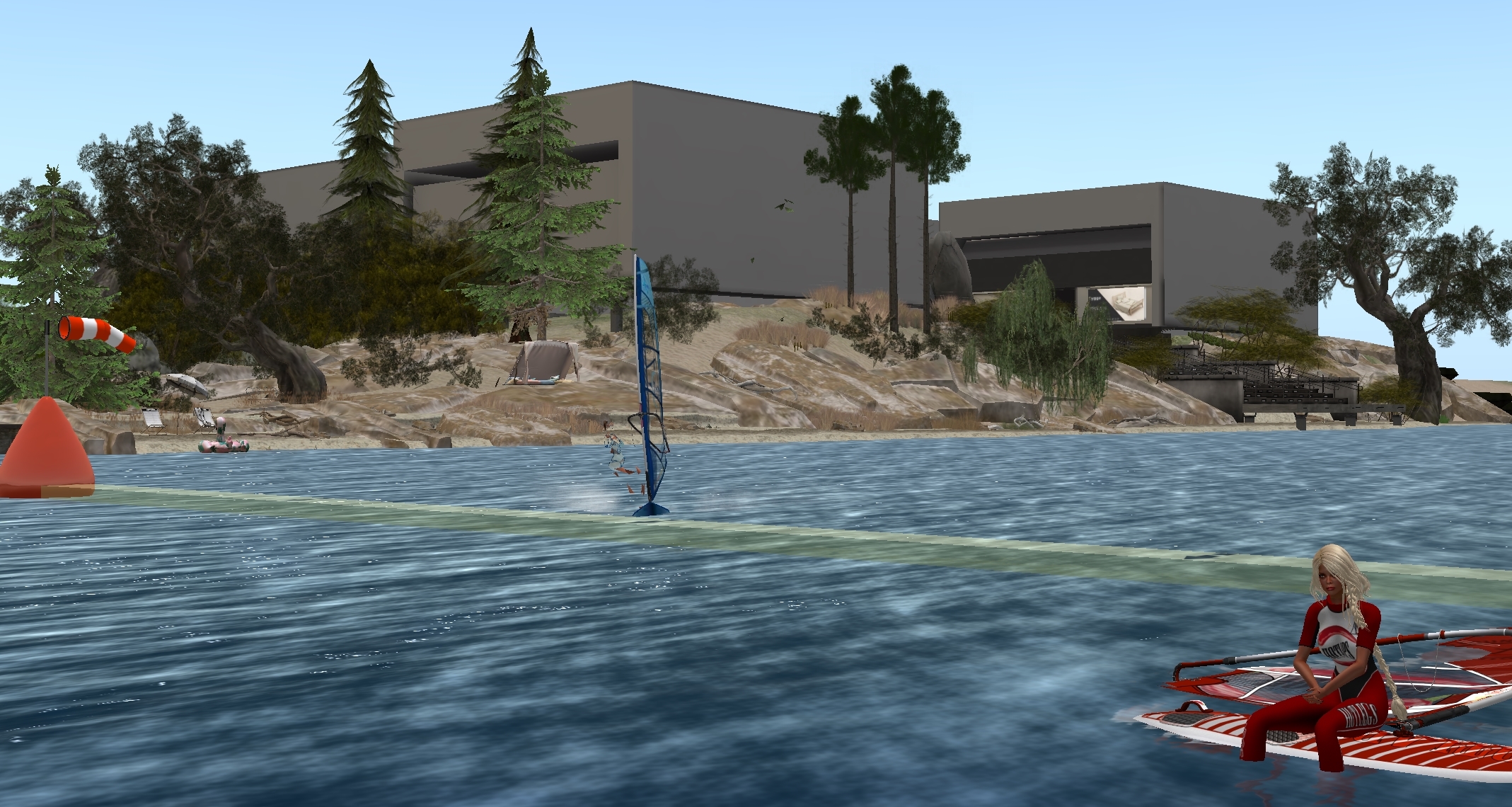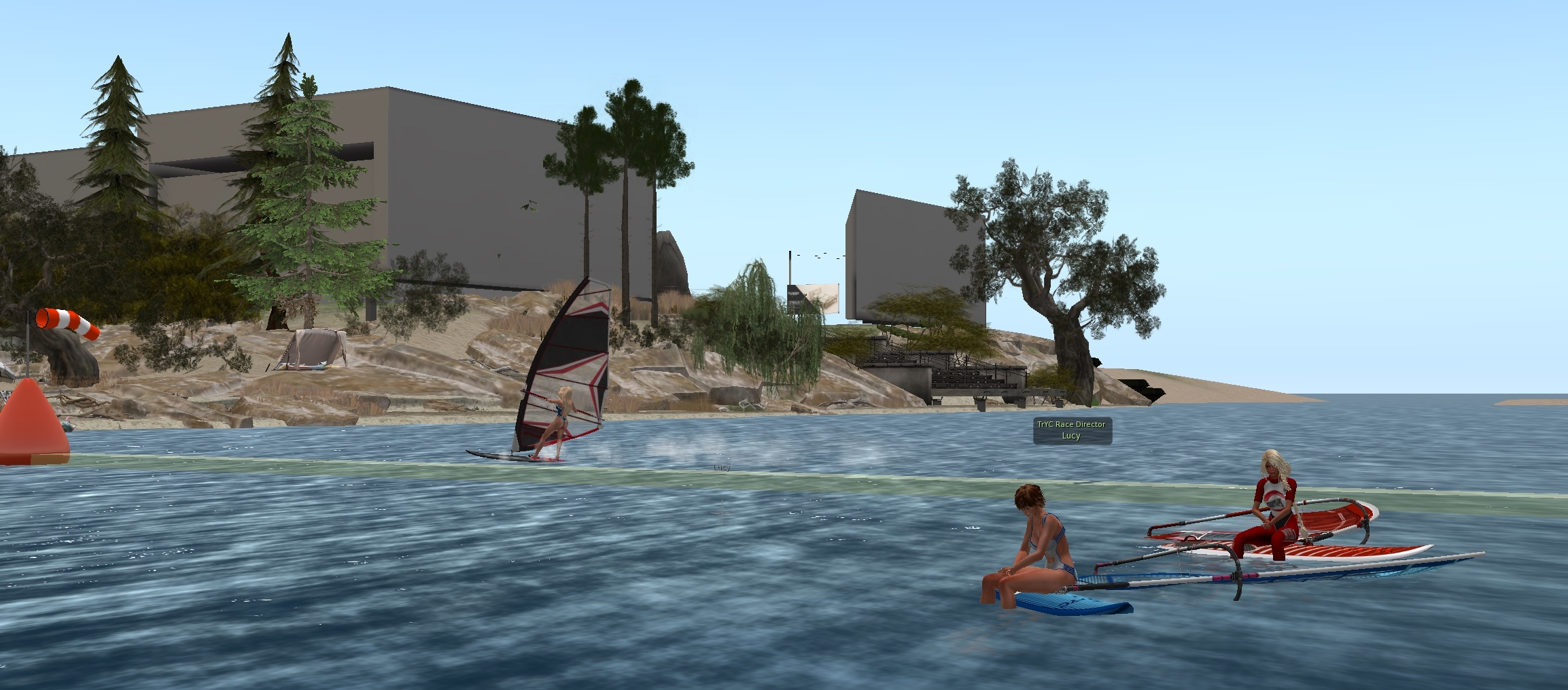 Holiday time and some RL reasons caught some of our racers, but us 3 had still exciting duells and a lot of fun. Sanja has more than the maximum number of 40 races now. And from now on only her 40 best results will count.
Here are the results of the races yesterday:
Race 43: 2020-08-13-TrYC Sea Boss Rider-N21
1: TgBianca Resident IDBSEB40 — 00:11:30
2: SanjaSH Resident IDBS5FAD — 00:12:01 4 points
3: LucyInTheSky Afarensis IDBS3536 — 00:13:14 1 point
Lap Times:
TgBianca Resident IDBSEB40 — Start: 00:00:18 — Last lap: 00:11:12
SanjaSH Resident IDBS5FAD — Start: 00:00:08 — Last lap: 00:11:53
LucyInTheSky Afarensis IDBS3536 — Start: 00:00:16 — Last lap: 00:12:58
Race 44: 2020-08-13-TrYC Sea Boss Rider-reversed-N21
1: TgBianca Resident IDBSEB40 — 00:11:30
2: LucyInTheSky Afarensis IDBS3536 — 00:13:03 4 points
3: SanjaSH Resident IDBS5FAD — 00:13:33 1 point
Lap Times:
TgBianca Resident IDBSEB40 — Start: 00:00:02 — Last lap: 00:11:28
LucyInTheSky Afarensis IDBS3536 — Start: 00:00:15 — Last lap: 00:12:48
SanjaSH Resident IDBS5FAD — Start: 00:00:23 — Last lap: 00:13:10
Standing overall TrYC 2020 Sea Boss Rider Championchip (after 44 races):
Sailors – points – number of races
Sanja 145 40 (42)
Lucy 120 38
Nicole 90 29
Viv 77 19
Adeli 58 16
Moon 34 6
Walthard 27 6
Isa 15 4
Laured 14 8
Sea 7 3
Genara 2 2
Stay safe and healthy and hope to see you soon
hugs and kisses
Bianca