The last rolling restarts are now about 2 weeks ago and weather conditions change more and more from summer to late autumn. I tested the Course before the race and the conditions were rough but sims behave and i came through. Lisa, Lucy, Nicole, Jenna, Meireles and Moon came again with the hope of another exciting race.

Lucy got unsit early , found her boat again but was far behind. Meireles disappeared several times from my radar and then just didnt came back again. I have no idea what happened to him.
The start was quite close and right after they left Triumphal Moon, Jenna and Lisa started an exciting fight followed by Lucy, Meireles and Nicole. Following them by flying i got disconnected between buoy 1 and 2 and i couldnt see what happened there. I came back and found them already nearly at the end of the first downwind.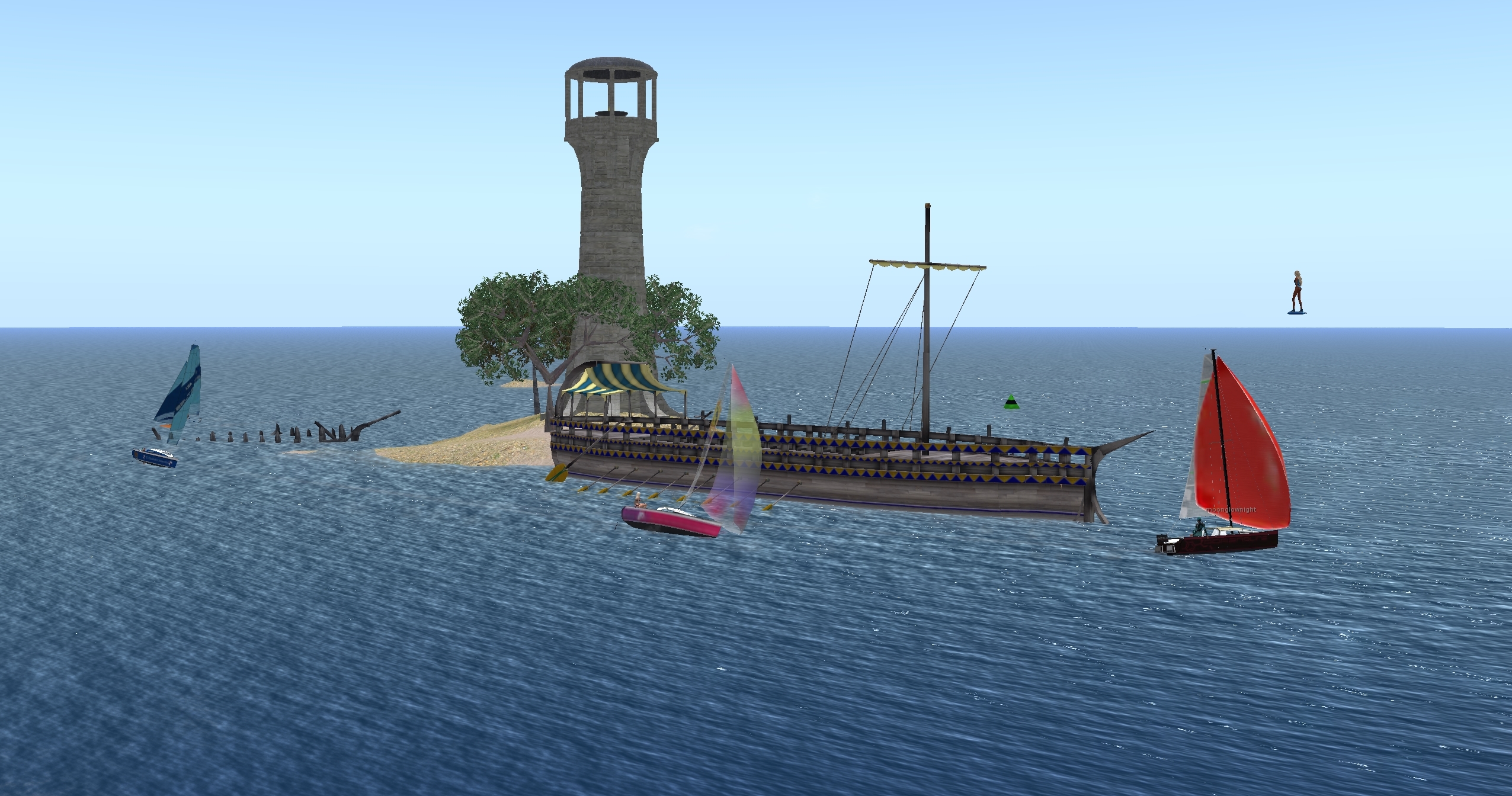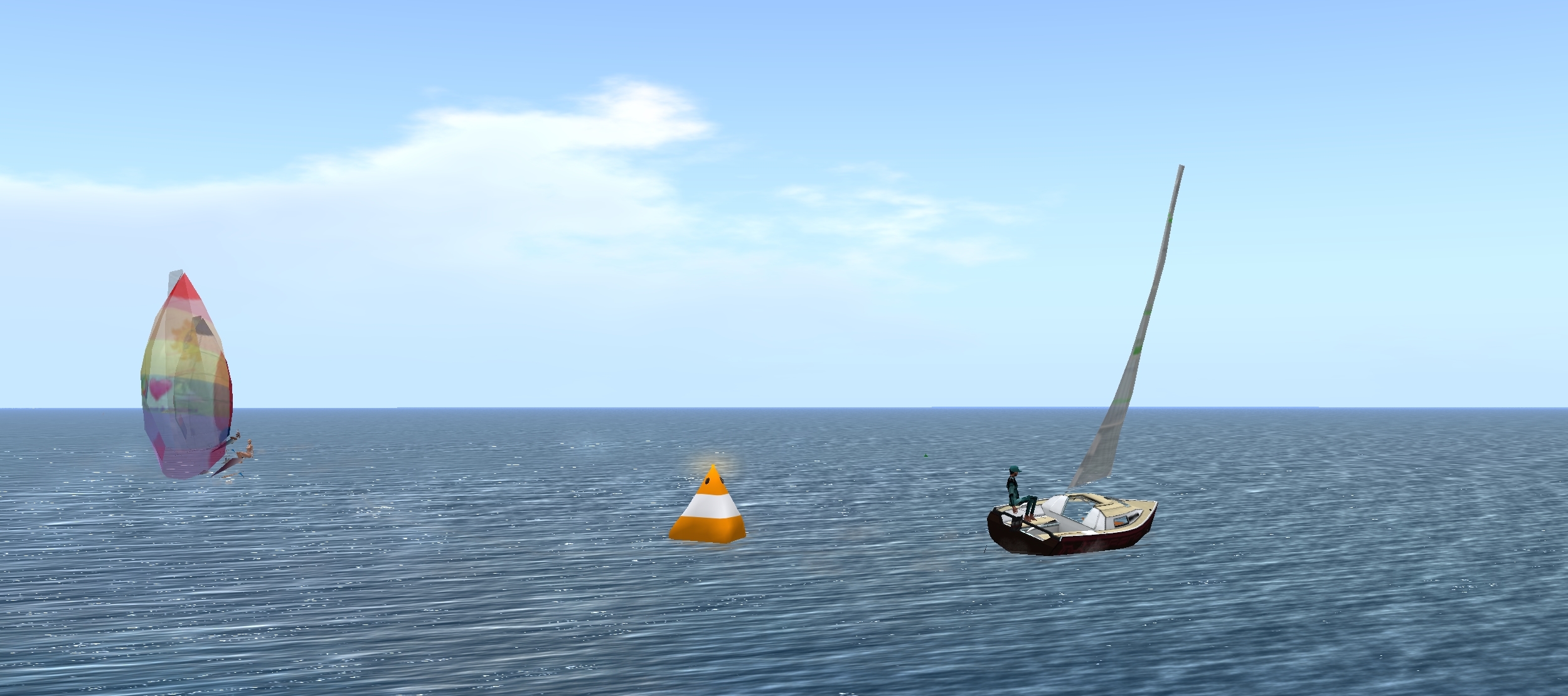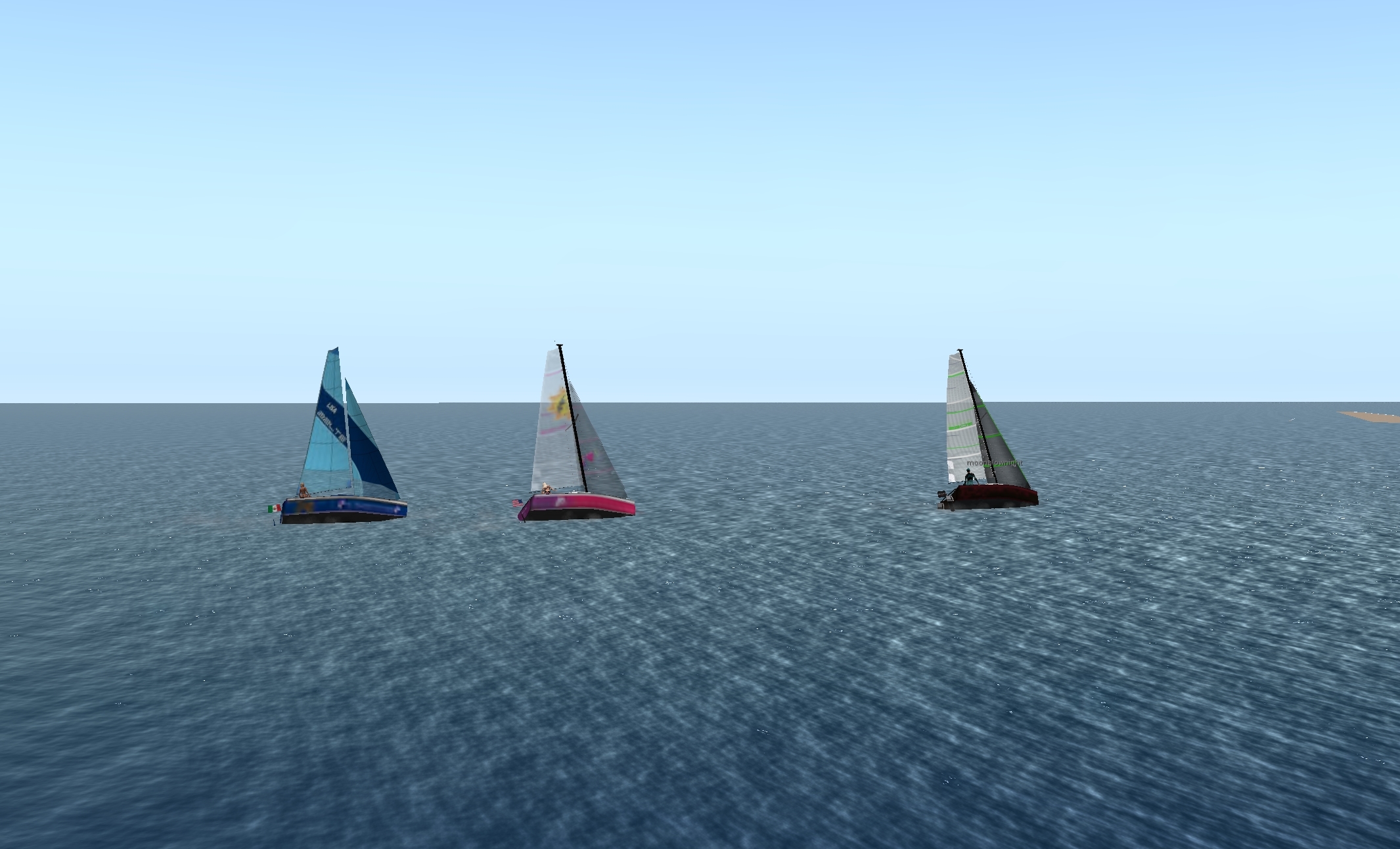 The first half of the long upwind brought the three in the front closer together. But for the next buoy they need to tack at least 2 times and they did it differently. The result after those tacks a bit before the buoy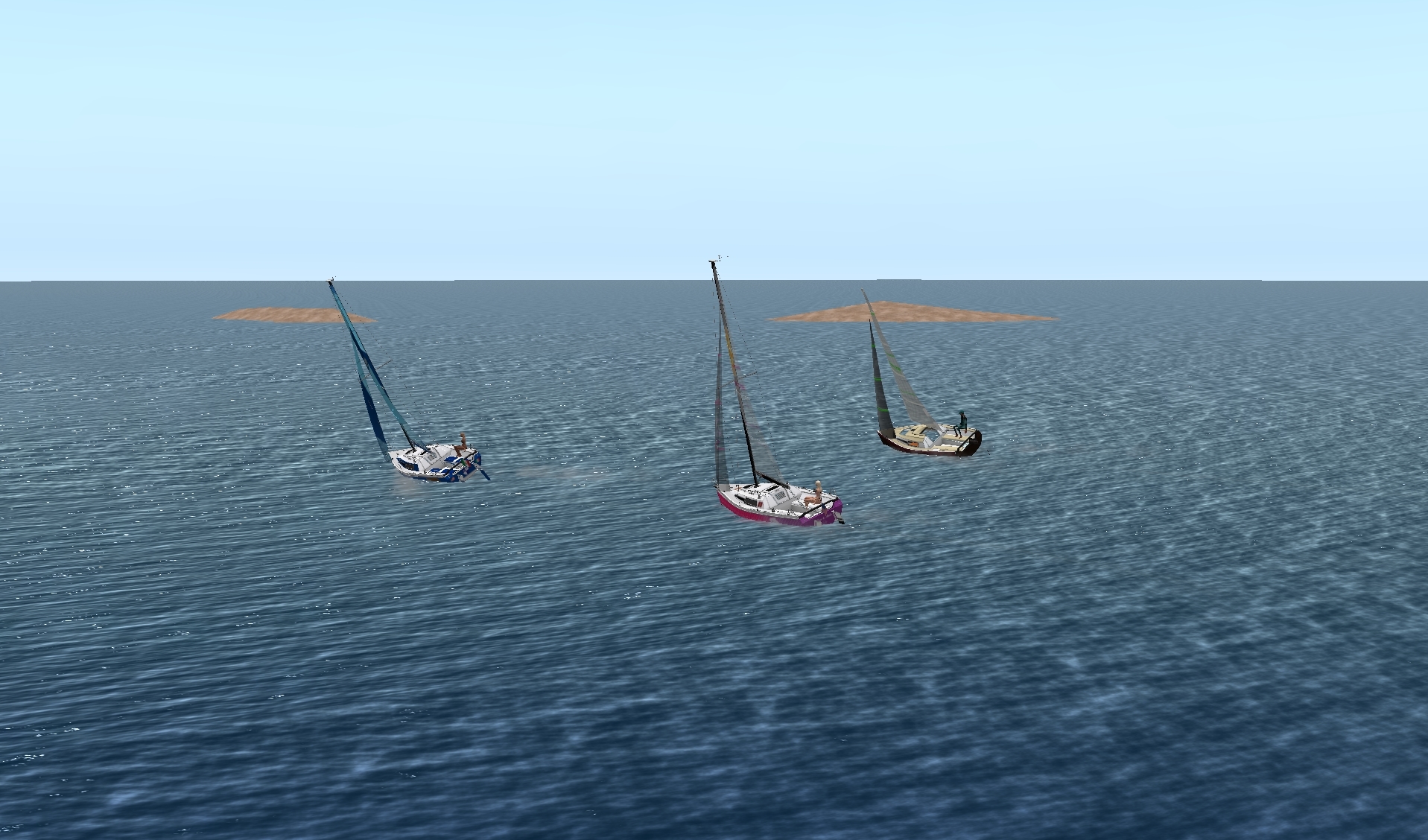 and at the buoy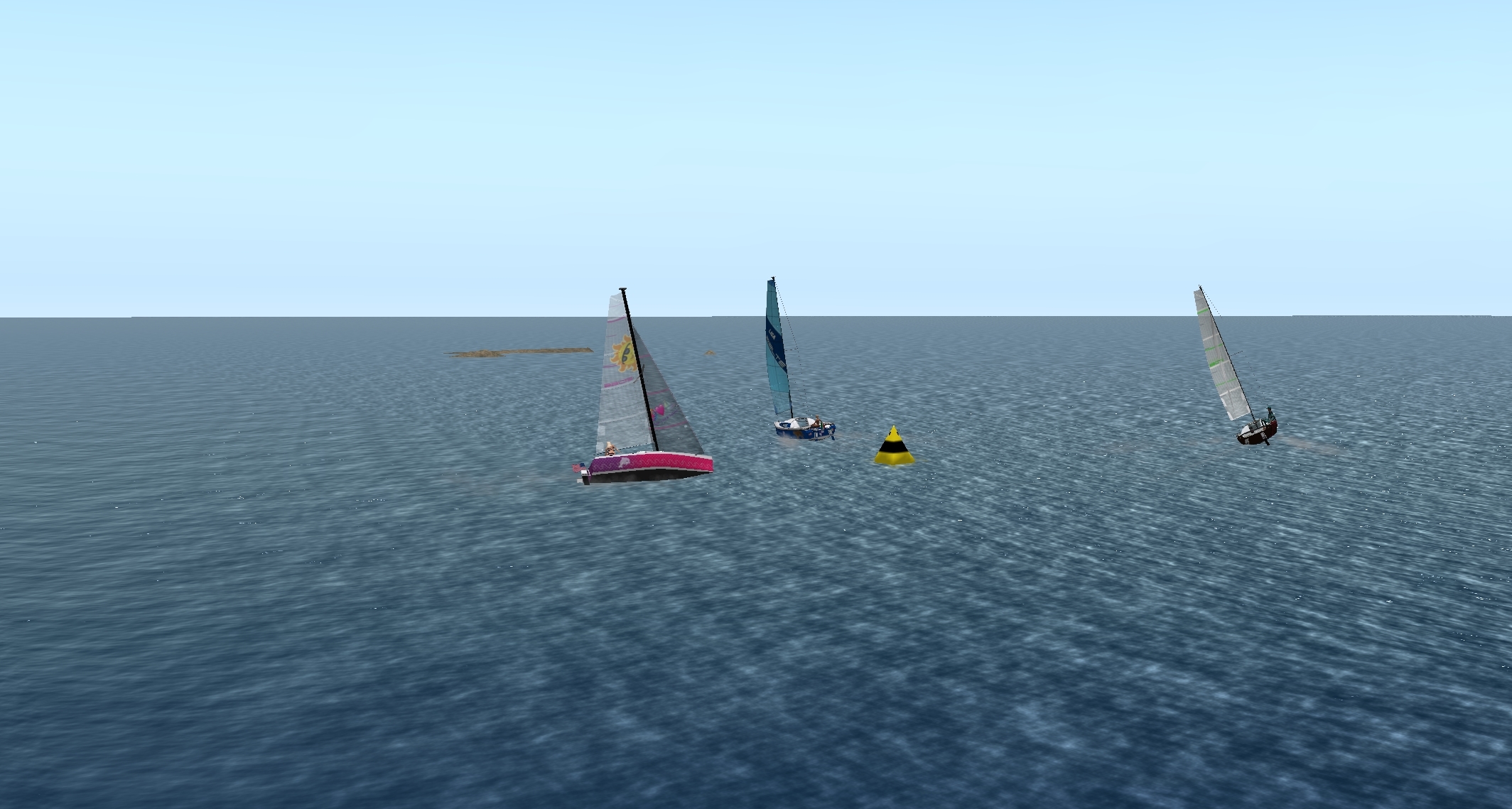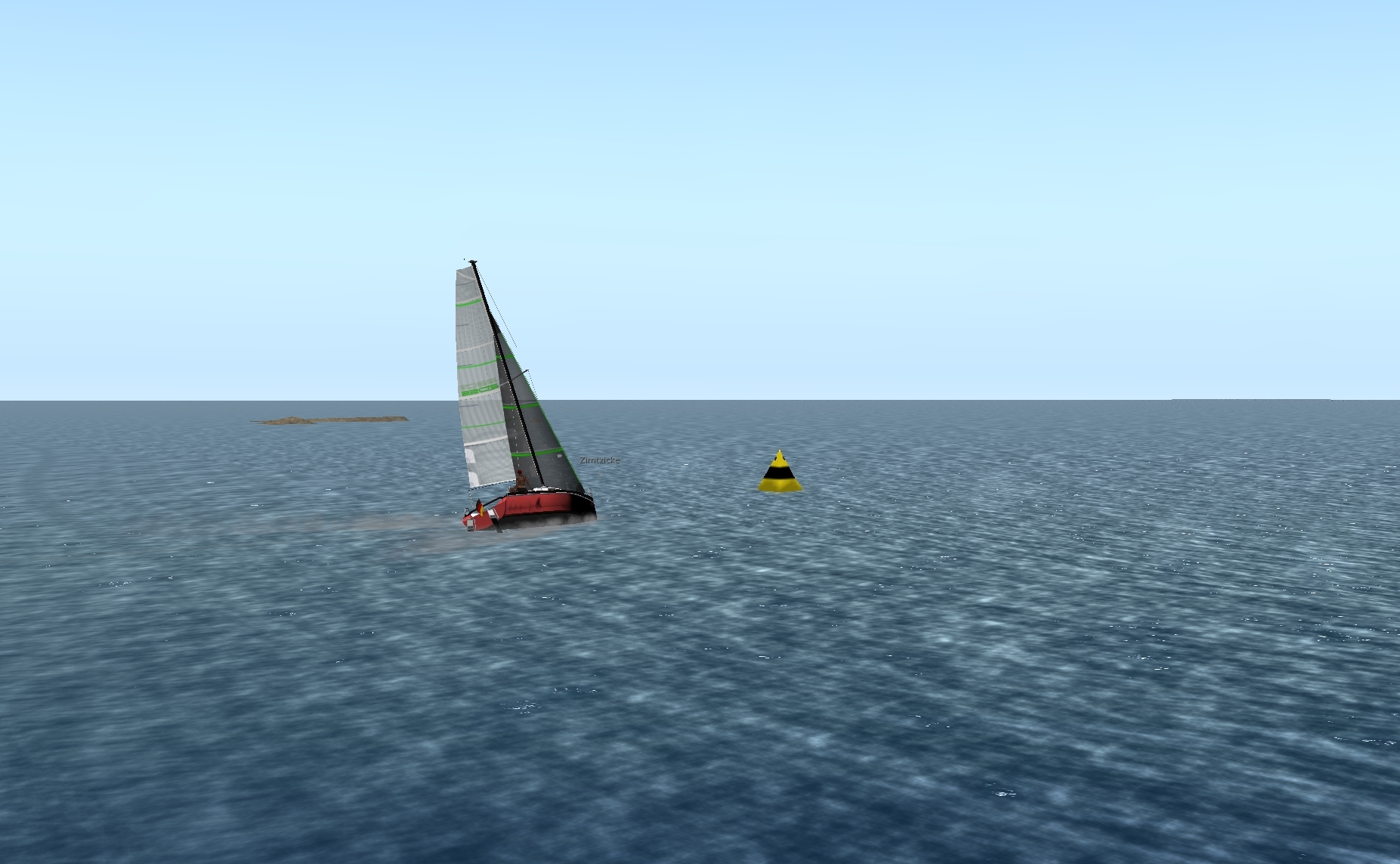 Lucy was even more behind after searching her boat and continuing. On the downwind leg after buoy 6 Jenna and Nicole crashed, lost their boats and couldnt finish.
Lisa and Moon continued their exciting duell until the finish. Lisa could managed to save her advantage from the best strategy at the upwind until the finish line.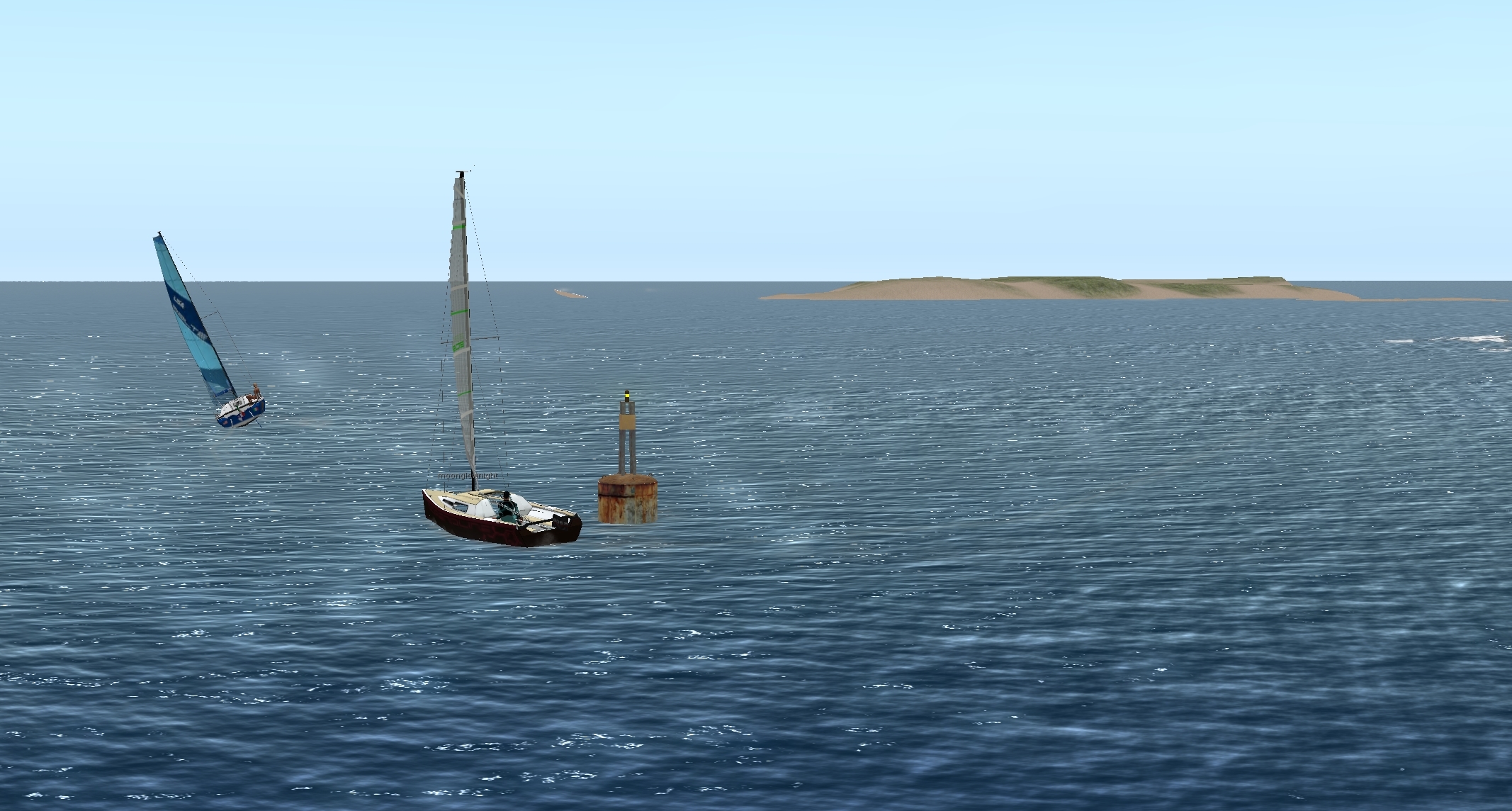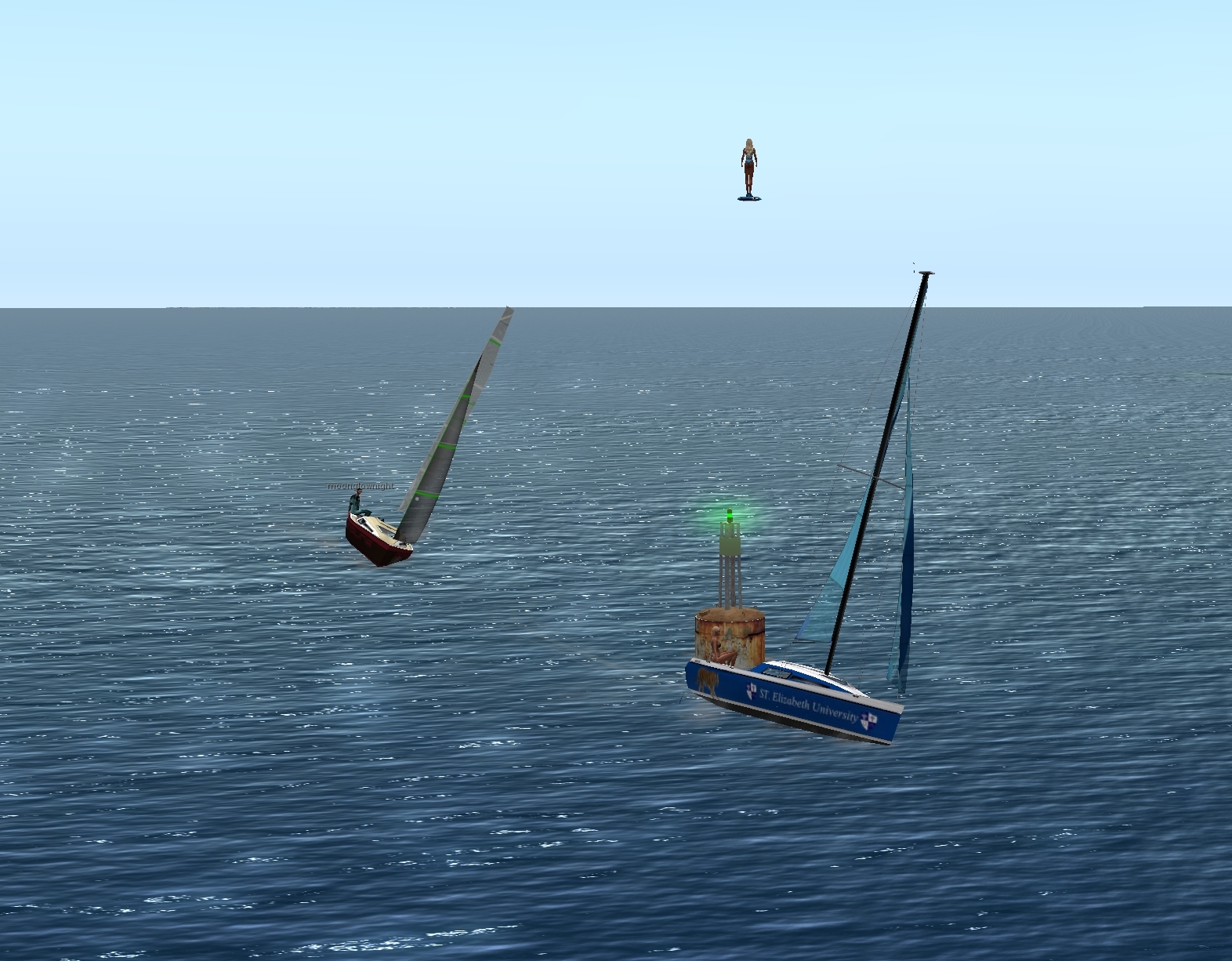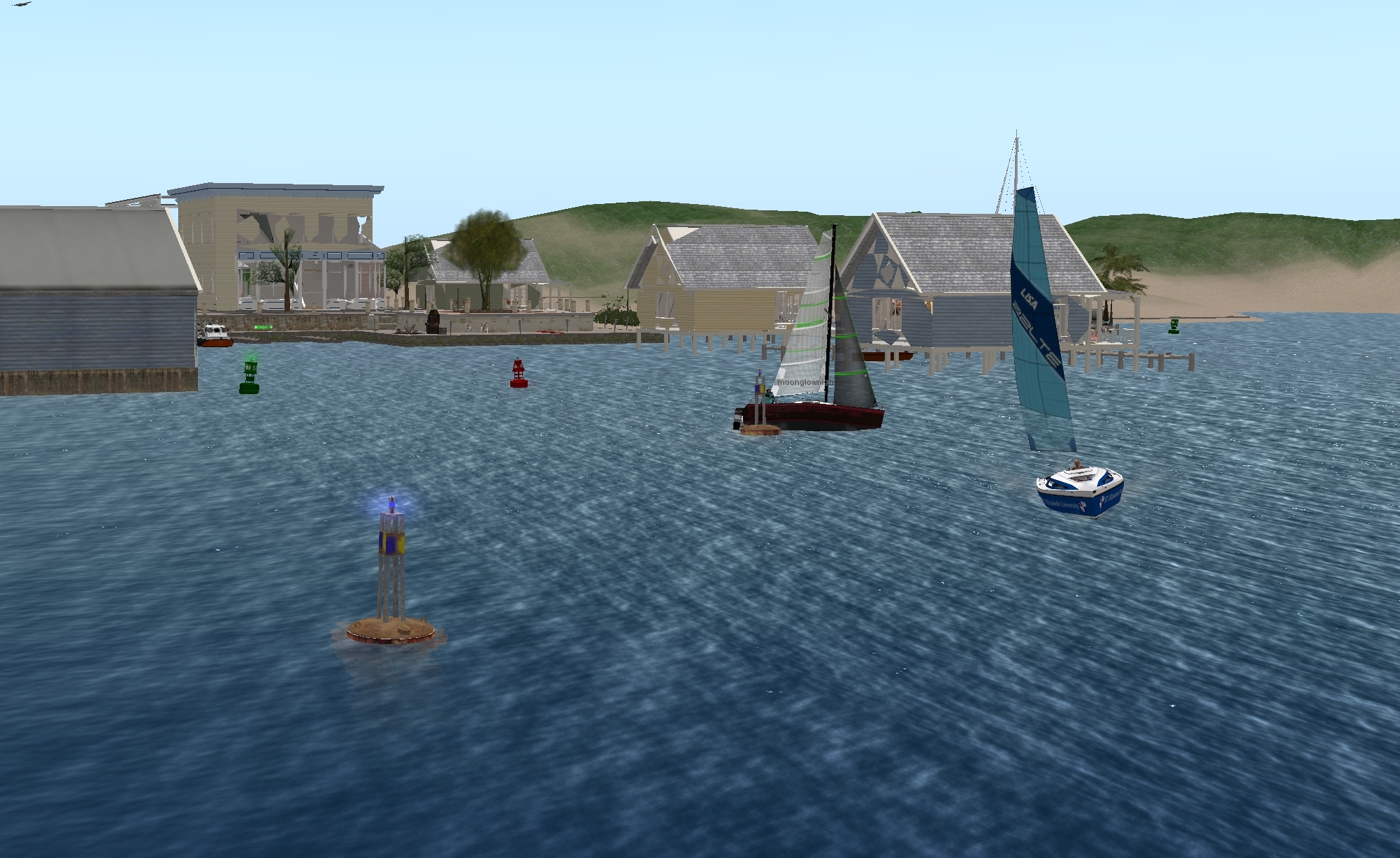 They both aimed the two sides of the raceline and unfortunately both sailed out of my prepared angle for the finish picture and i have only Lucy finishing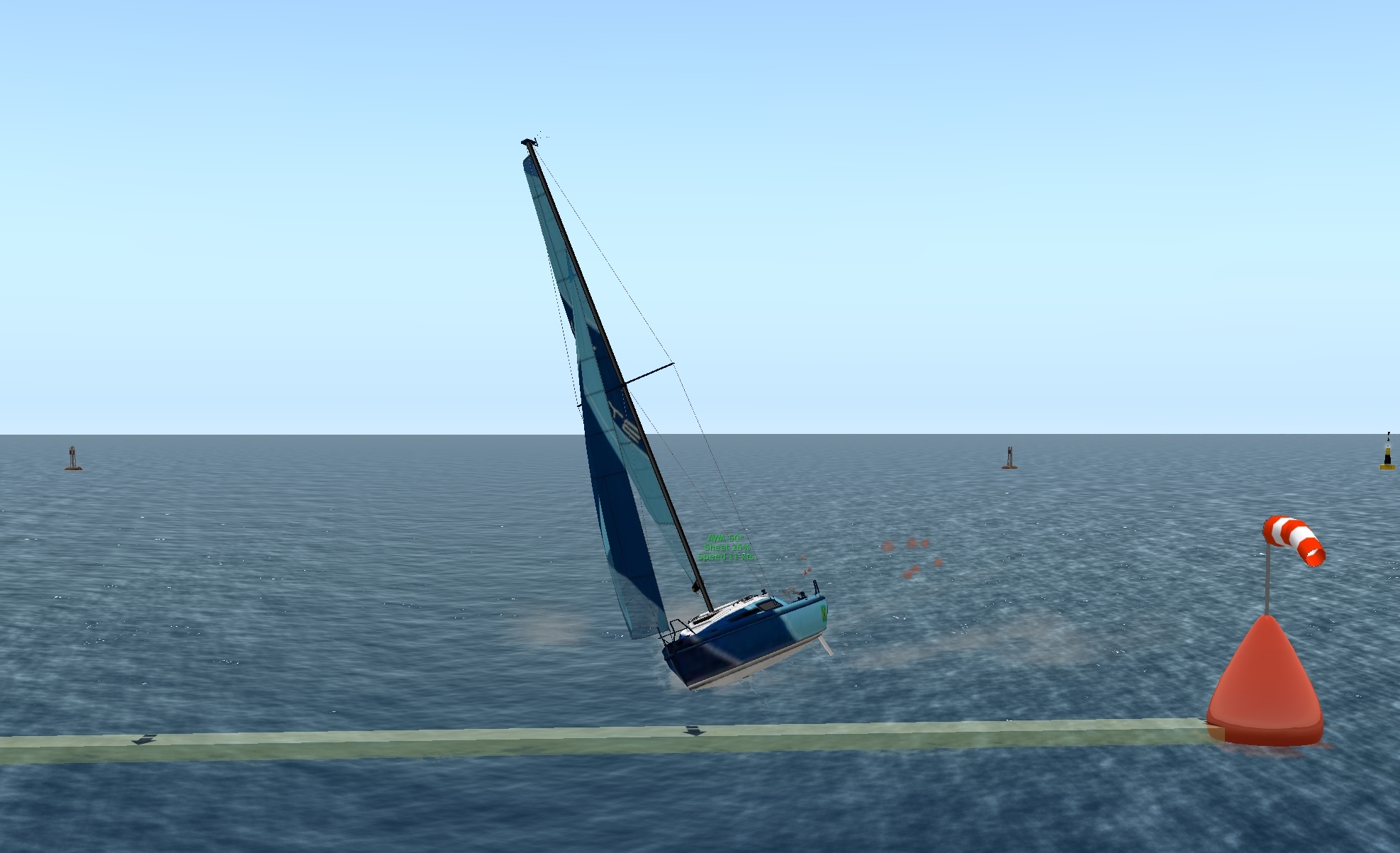 Shame that sl conditions olayed Referee in this exciting race. What could have happened you could see with the Duell of Lisa and Moon. Congrat you two for a great duell, congrats Lucy for not giving up, congrats Lisa for the win…… and very sorry for Meireles, Nicole and Jenna who were stopped by sl…
Here is the result from yesterday
Race 5: 2020-08-04-TrYC Bandit 22LTE-SE18
1: Lisa Hyandi IDBS2145 — 00:28:19 7 points
2: moonglownight Resident IDBSBF2E — 00:28:31 4 points
3: LucyInTheSky Afarensis IDBS3536 — 00:33:35 2 points
4: jnx1e Resident IDBSD171 — not Finished 1 point
5: Nicole Myhre IDBS8754 — not Finished 1 point
6: Meireles Diabolito IDBSFC8D — not Finished 1 point
Lap Times:
Lisa Hyandi IDBS2145 — Start: 00:00:11 — Last lap: 00:28:08
moonglownight Resident IDBSBF2E — Start: 00:00:07 — Last lap: 00:28:24
LucyInTheSky Afarensis IDBS3536 — Start: 00:00:16 — Last lap: 00:33:19
jnx1e Resident IDBSD171 — Start: 00:00:04 — Last lap: not finished
Nicole Myhre IDBS8754 — Start: 00:00:19 — Last lap: not finished
Meireles Diabolito IDBSFC8D — Start: 00:00:34 — Last lap: not finished
Standing overall TrYC 2020 B22LTE Championchip (after 5 races):
Sailor – points – number of races
Porter – 41 – 4
Moon – 34 – 5
Lisa – 31 – 4
Jenna – 27 – 5
Nicole – 24 – 5
Lucy – 16 – 5
Emileigh -15 – 3
Adeli – 13 – 2
Joris – 8 – 1
Sea – 6 – 3
Isa – 5 – 2
Julie – 5 – 3
Dream – 1 – 1
Viv – 1 – 1
Meireles – 1 – 1
Enjoy your holidays when you are on them and hope to see you all soon again for more exciting fun
hugs and kisses
Bianca