Our weather conditions yesterday were pretty ok. Lucy, Yvonne, Dahlia and Callie joined me on our B25R Course with wind from North East and 18knots.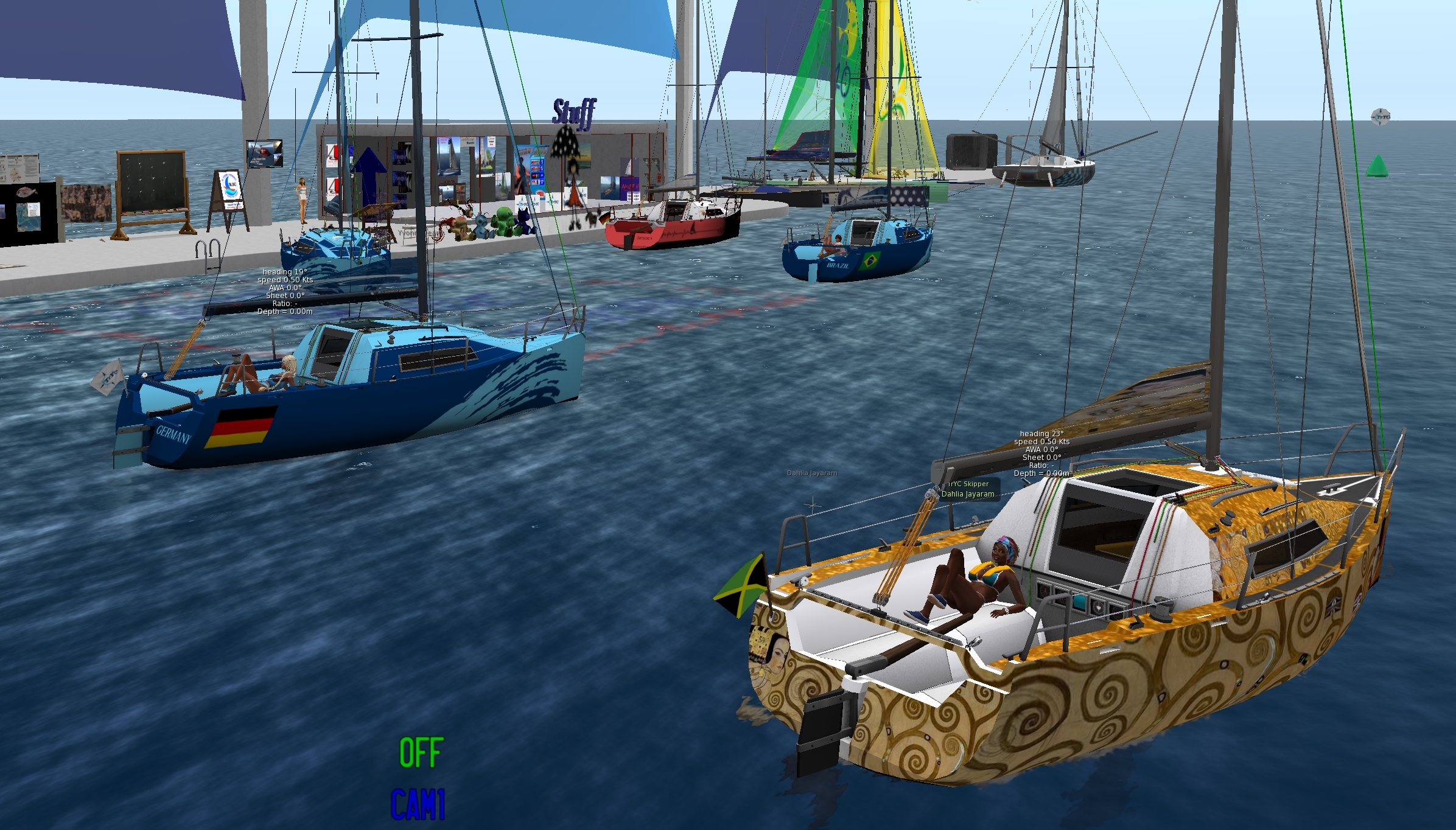 The fleet started pretty fast and quite close together, but around first buoy Yvonne told us in our race conference of massive script errors and her sitting on the bottom of the sea, so i decided a restart for our little fleet.
Second start went well again and saw me this time leading the fleet and i could manage to stay in front until the end. Behind me first Yvonne, Lucy and Dahli were fighting close followed by Callie.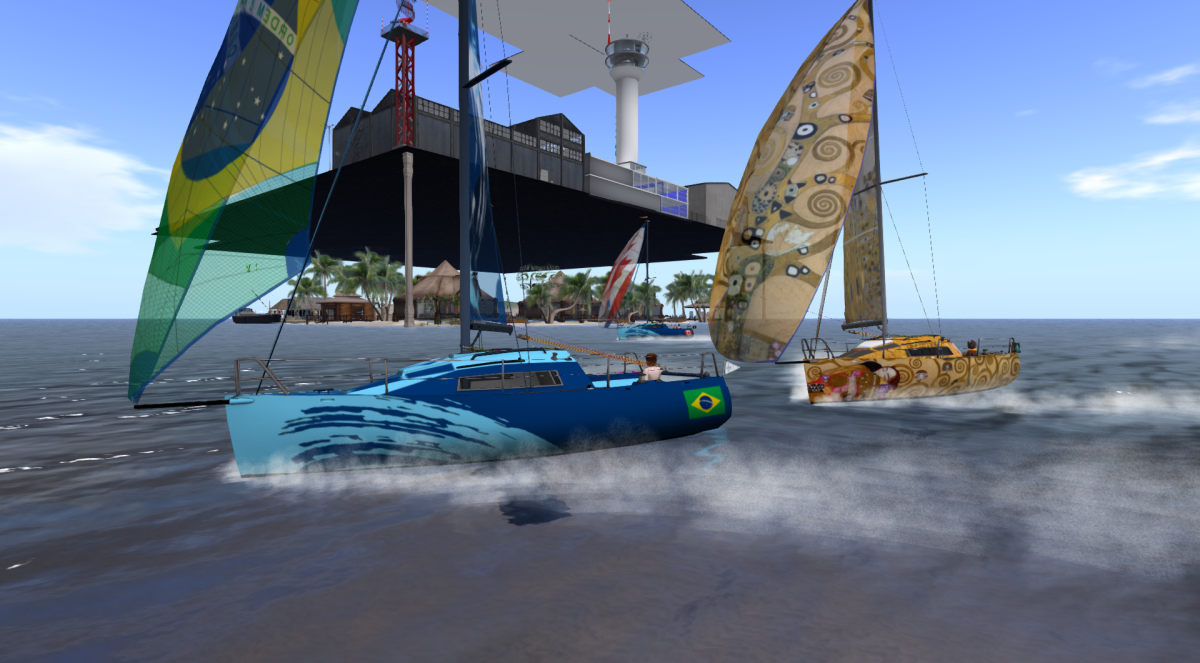 The 3 stayed pretty close together until they started the long upwind leg to buoy 5. Lucy and Ivonne still having a close duell managed to get away a bit from Dahlia. Yvonne decided for a different line more south and Lucy could managed to get a bit away from Yvonne, which Lucy could Keep until the finish.
On the way to buoy 5 we passed a Monster Yacht from Endeavour (nearly as big as a quarter sim). I told them that we are having a race and they should respect that. Normally These stupid moster yachts stay at one place and dont move. But this Skipper was as stupid as his boat and started moving north after we passed him first time. After we all headed west after buoy 6 nearly all were lucky and could pass the "Rambo-Yacht" except poor Callie.
Someone with only a little intelligence would just stop or drive away from a race, but not going on collision course like this one did. The size of the boat forced Callie for a pretty long detour. Well she was following the fleet with some distance already so it did not set her to a worse position in the race, but it is still annoying and frustrating when such an idiot with such a bloody useless Endeavour monster yacht just stops in front of you.
The rest of our race went normal again and without any issues and all finished one after another.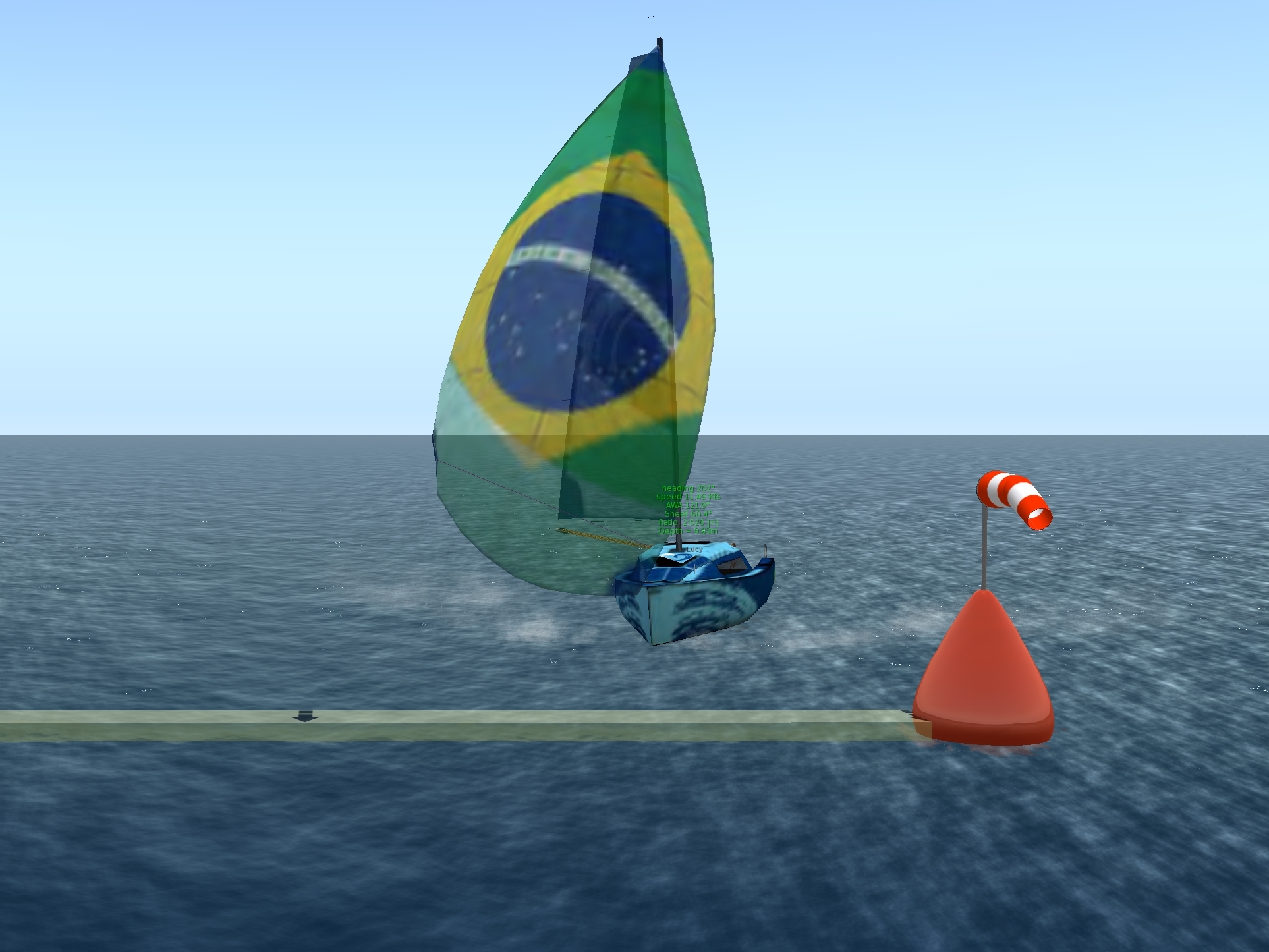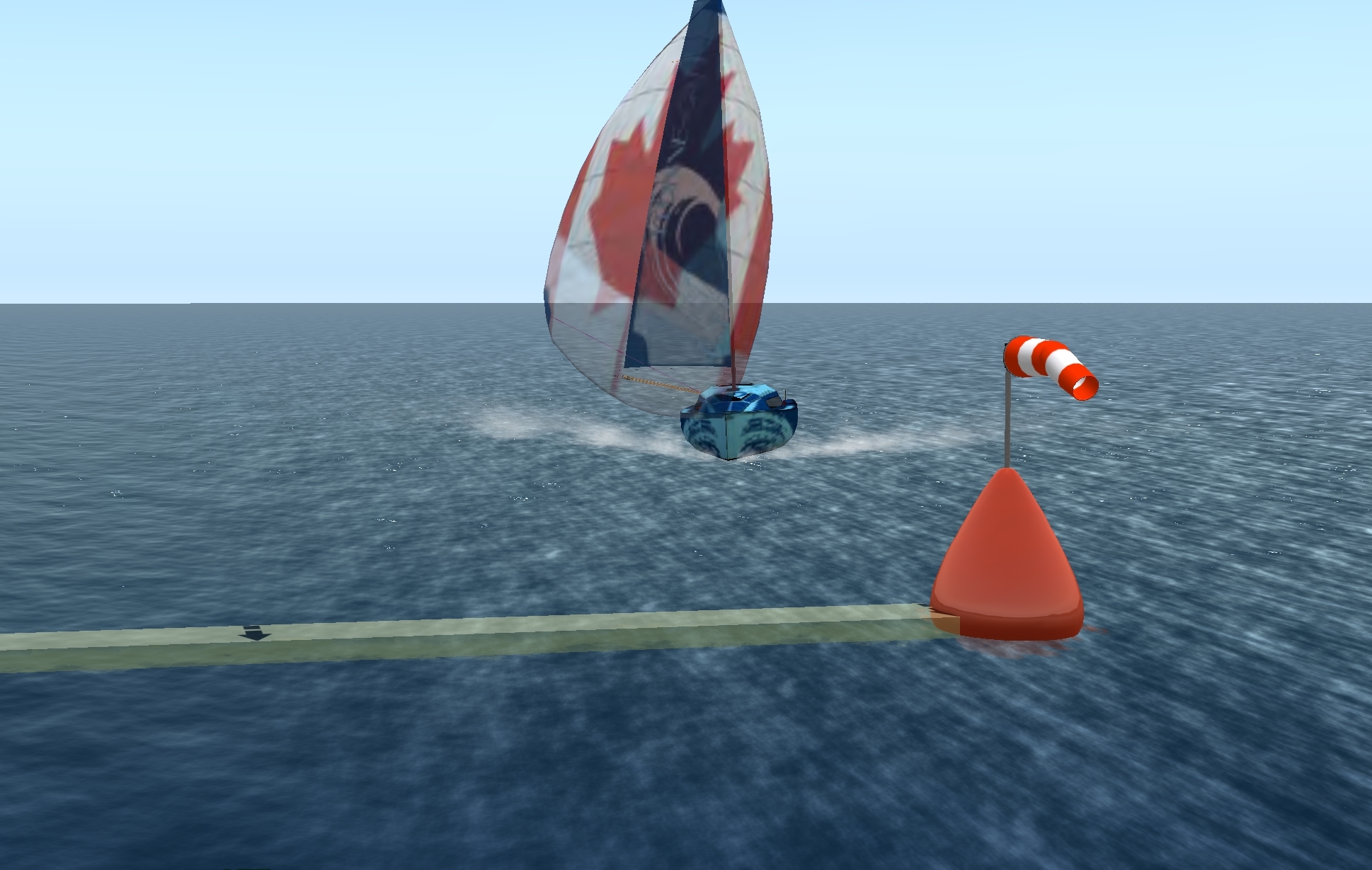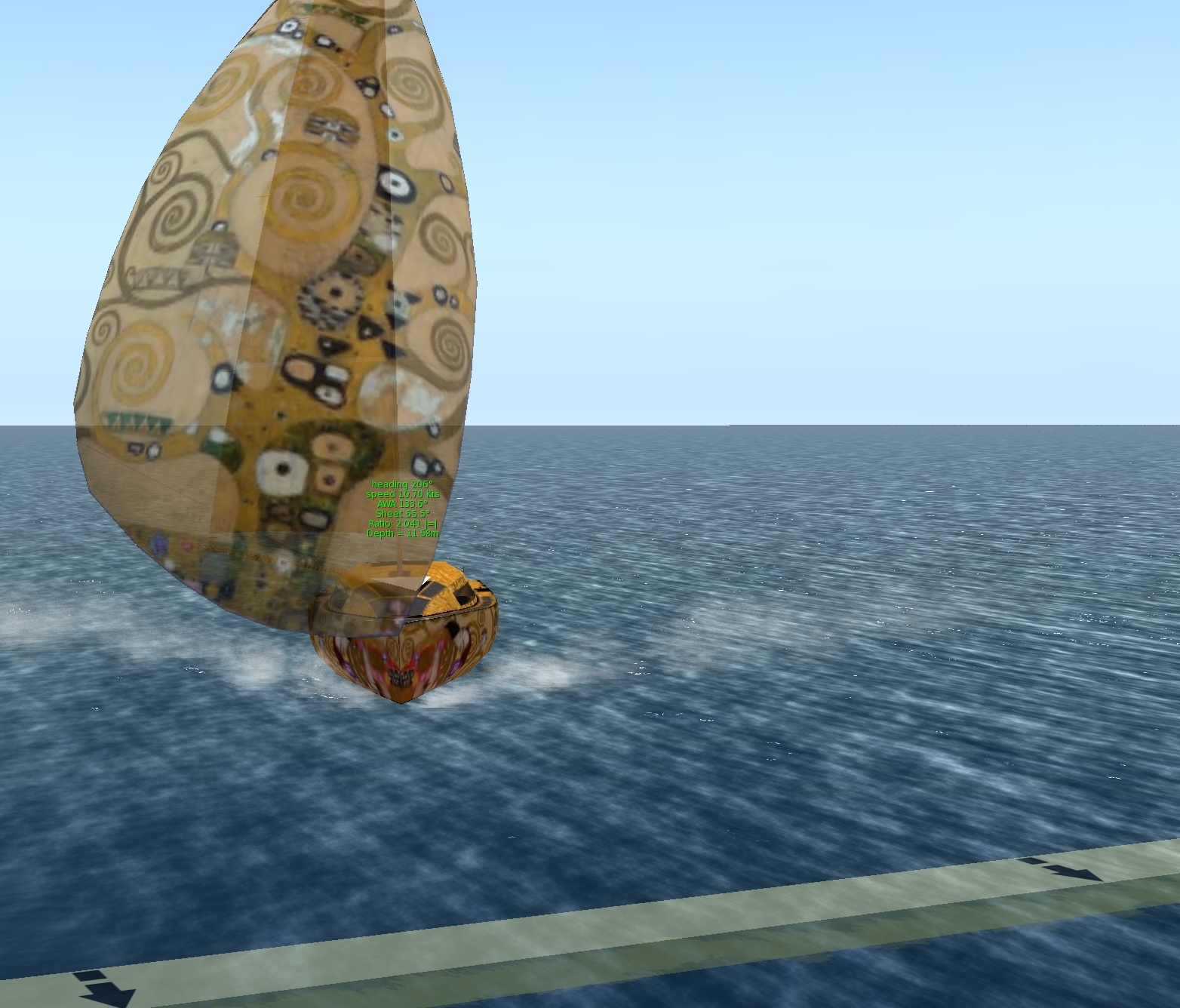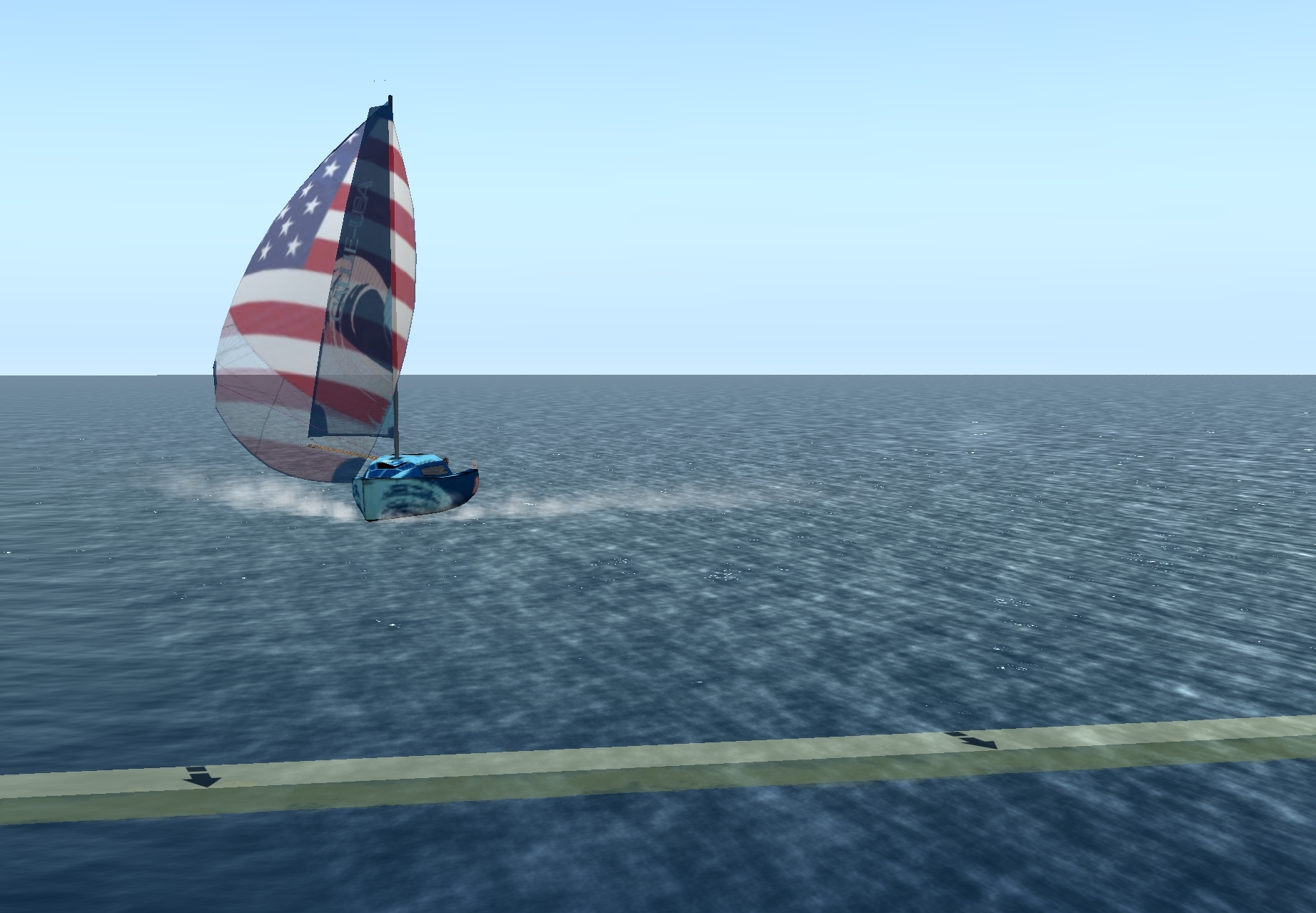 And here are the results from yesterday
Race 17: 2020-08-01-TrYC Bandit 25R-NE18
1: TgBianca Resident IDBSEB40 — 00:27:32
2: LucyInTheSky Afarensis IDBS3536 — 00:28:18 7 points
3: YvonneDearly Resident IDBS593B — 00:29:11 4 points
4: Dahlia Jayaram IDBSBC69 — 00:30:08 2 points
5: SheCallie Resident IDBSA5C5 — 00:31:48 1 point
Lap Times:
TgBianca Resident IDBSEB40 — Start: 00:00:06 — Last lap: 00:27:26
LucyInTheSky Afarensis IDBS3536 — Start: 00:00:22 — Last lap: 00:27:56
YvonneDearly Resident IDBS593B — Start: 00:00:13 — Last lap: 00:28:58
Dahlia Jayaram IDBSBC69 — Start: 00:00:12 — Last lap: 00:29:56
SheCallie Resident IDBSA5C5 — Start: 00:00:26 — Last lap: 00:31:22
Standing overall TrYC 2020 B25R Championchip (after 17 races):
Sailor – points – number of races
Yvonne 57 12
Lucy 49 13
Nicole 40 13
Dahlia 28 15
Laured 20 3
Candy 17 5
Teagan 9 1
Callie 6 3
Dark 1 1
Riz 1 1
This time sl behaved and we had still a crazy race with the restart and then with this stupid Skipper, but there were still exciting duells between the sailors.
Hope to see you all next week again. Stay safe and have fun.
hugs and kisses
Bianca