Now after i slept a night over it and had my second coffee i am quite calm again after this race yesterday. But let me try to tell the story from the beginning.
We did a test run in the late afternoon and we crashed unfortunately at Sim Grau. This crash looked as if Grau was broken. So i went early for dinner to wait until rolling restarts were finished, came back and asked support chat to restart Grau one hour before the race.
The sailors came one after another to prepare themself for the race and in the end 11 boats started the race: Nicole, Julie, Callie, Emileigh, Darksnow, Jenna, Adeli, Moon, Lucy, Lisa, Porter.
Poor Porter crashed leaving Triumphal for start area and tried her best to come back while the others found their startposition and started all pretty close together.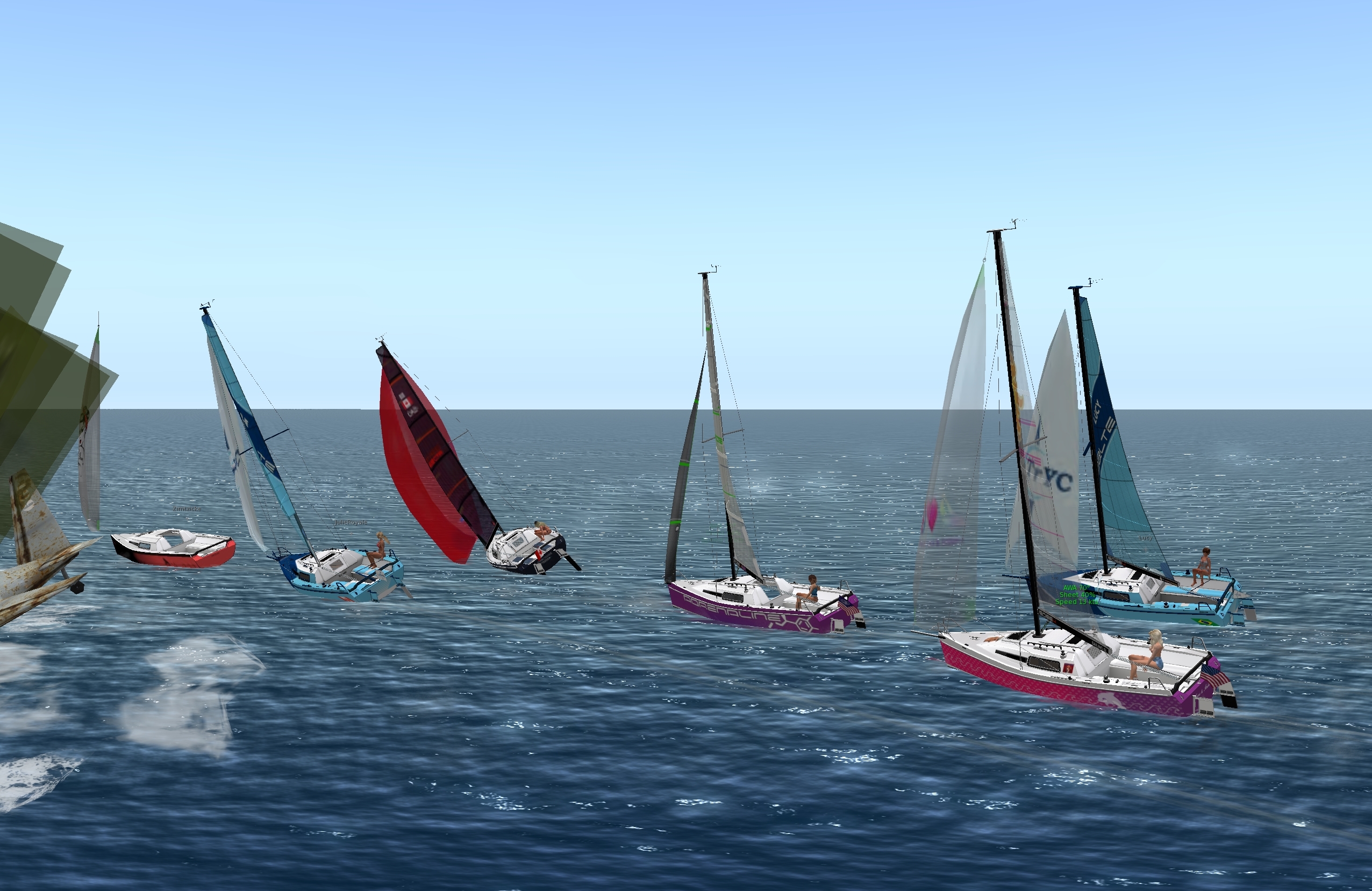 Porter was really exciting to come back as fast as she could but unfortunatel didnt watch the race and rezzed her boat right in front of Emileigh, who had a very good start and was one of the leading 3 boats before she got stopped by Porters boat.
I know this was frustrating for Emileigh and i could say now to Porter be more careful. But to be honest i am racing myself and i crashed at the start already as well. It feels like relogging and rerezzing takes ages, the clock is running merciless, the other boats sailing and you are so focussed on your own boat that you mostly dont see things around you. The B22LTE is a surprisingly fast boat and the fleet was at the rezzing area a lot faster than Porter thought (and i bet a lot others had thought) and all this in summary was bad luck for Emileigh. I can understand both, the frustration of Emileigh getting her nearly perfect start killed and the excited feeling of Porter during coming back. I hope it wont happen again and Emileigh can forgive it.
Anyway after the fleet left the harbor fast they started a very close, fast and exciting race. See it on the next couple of pictures: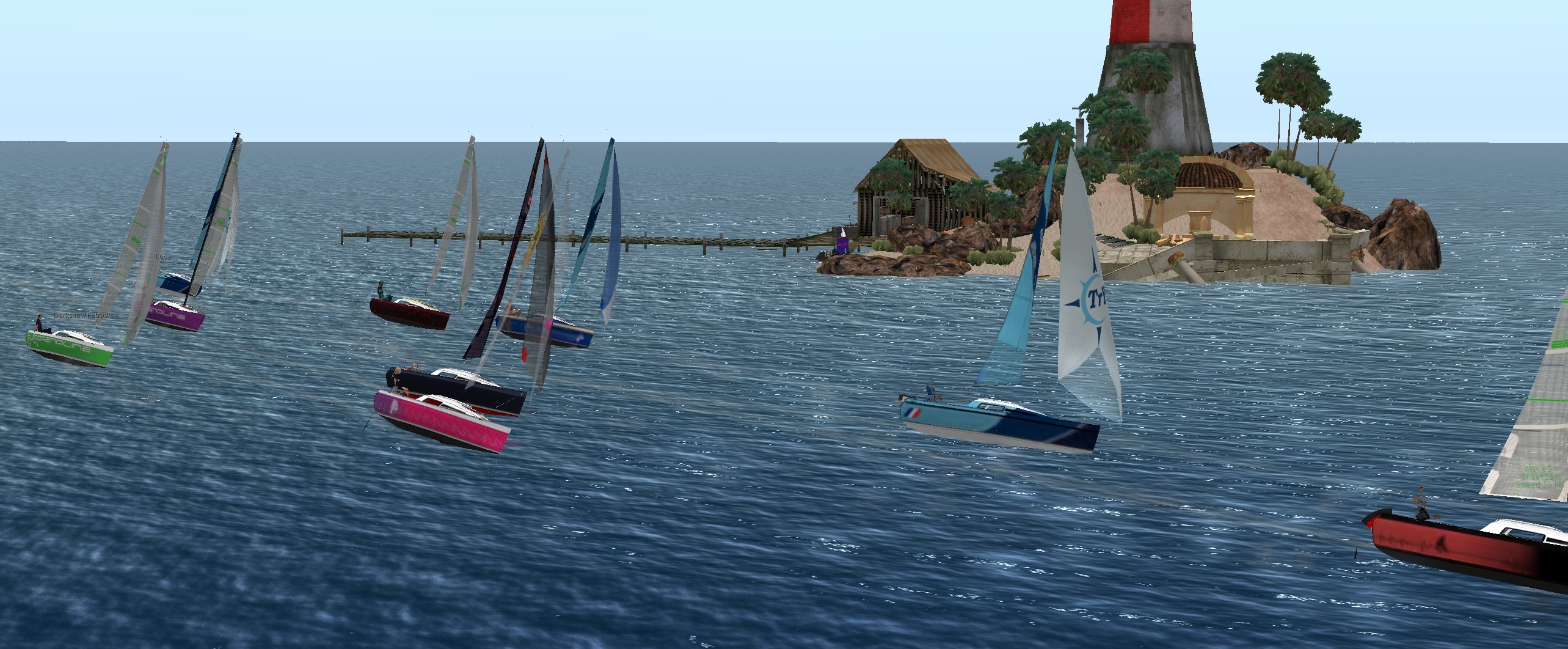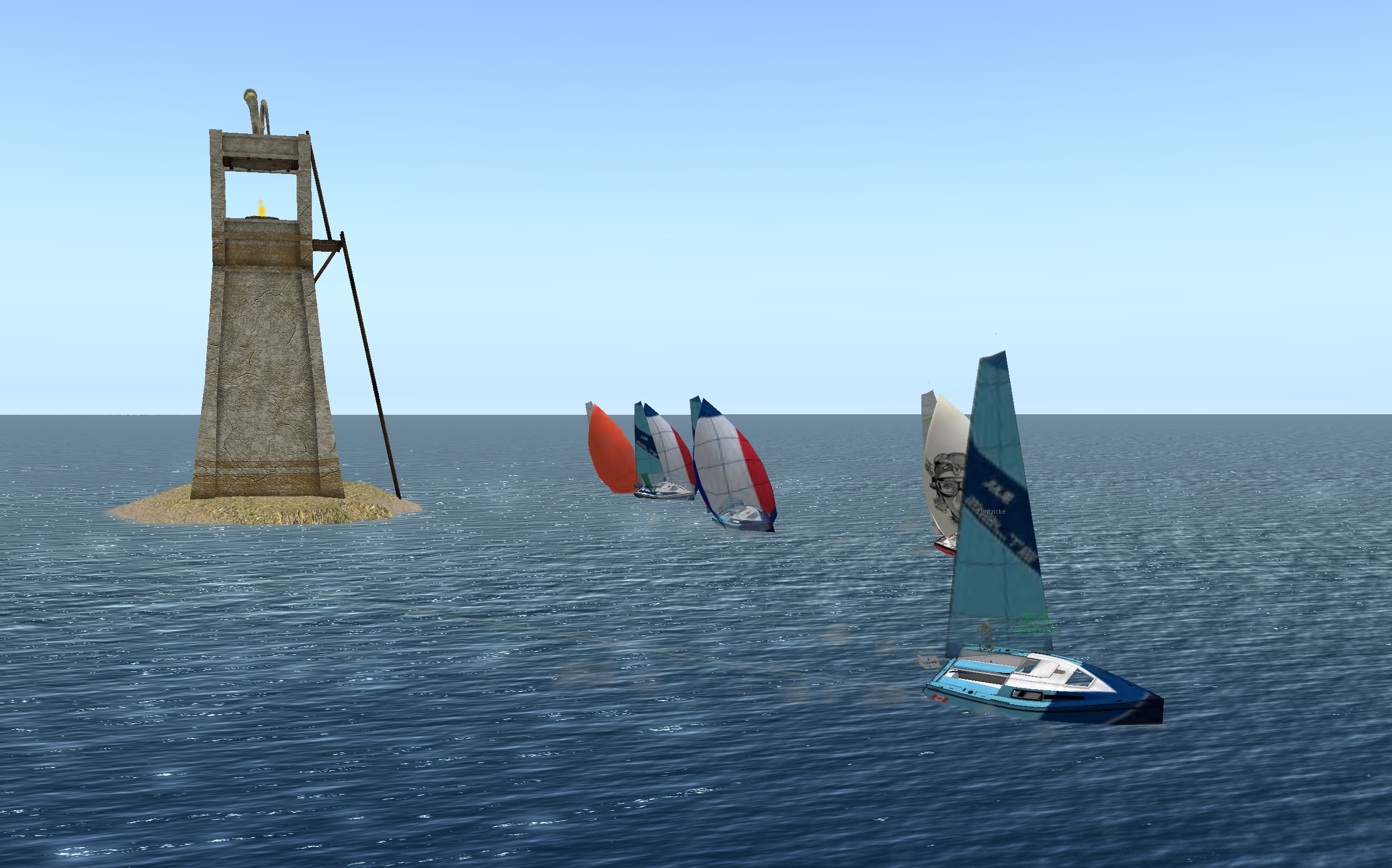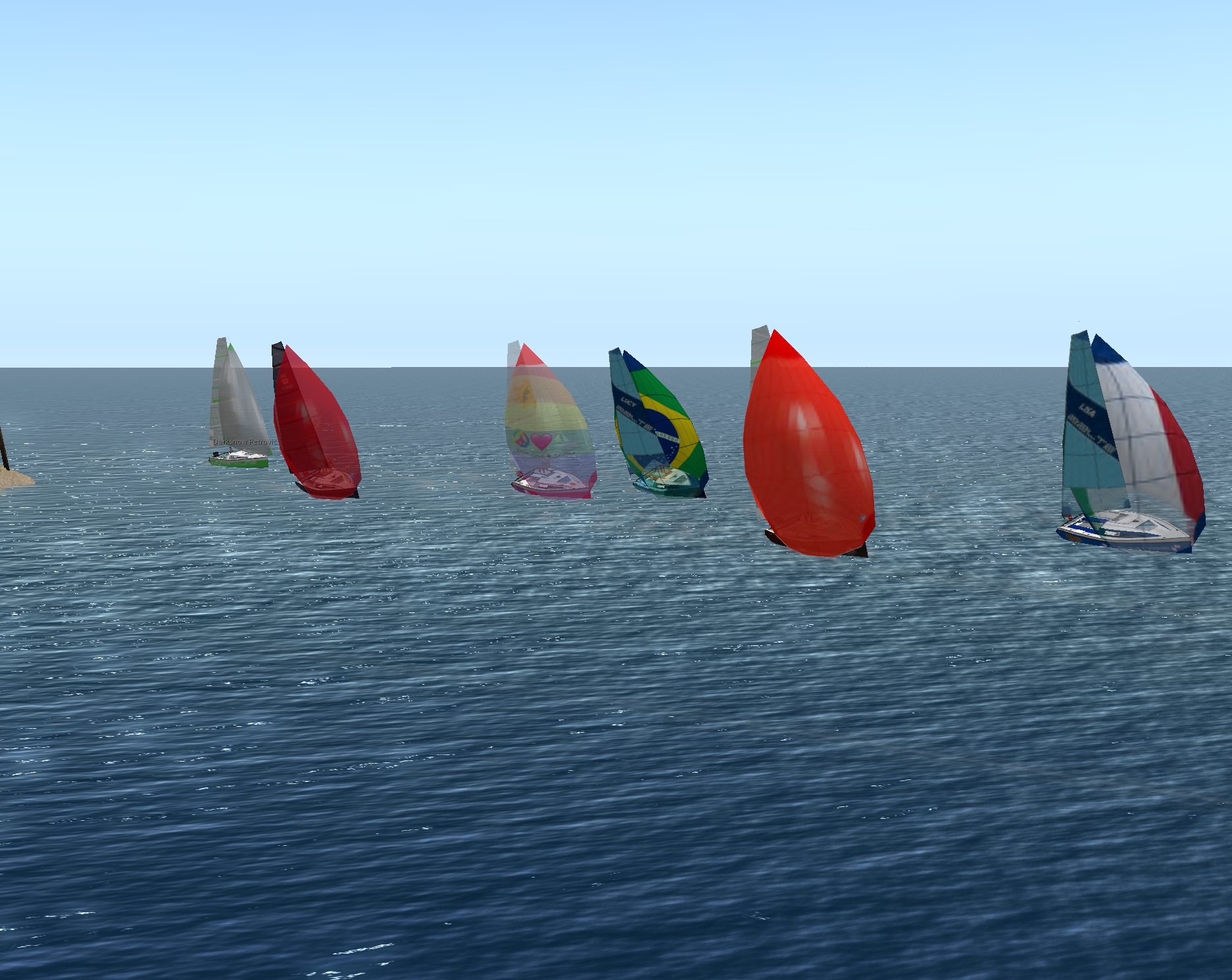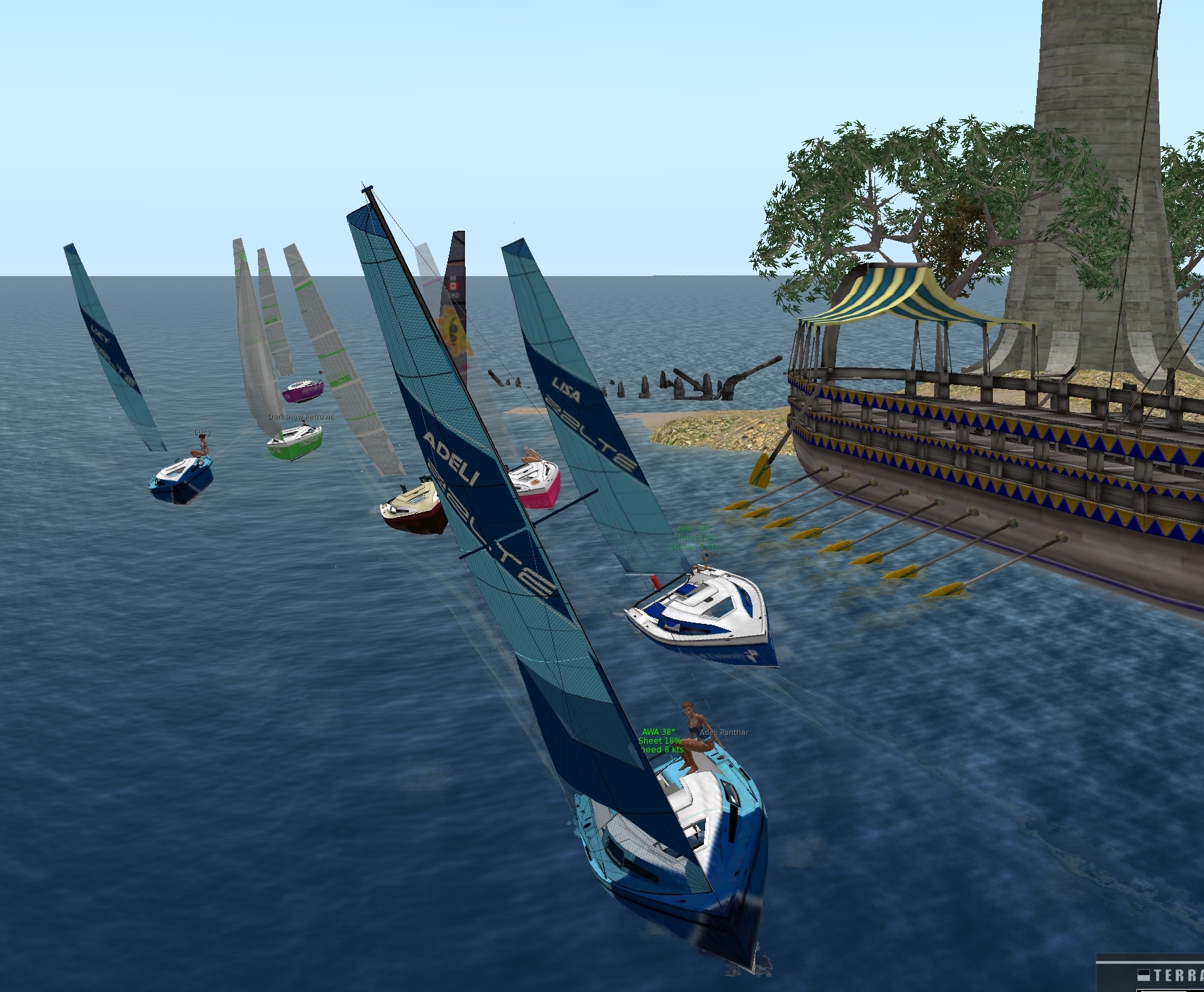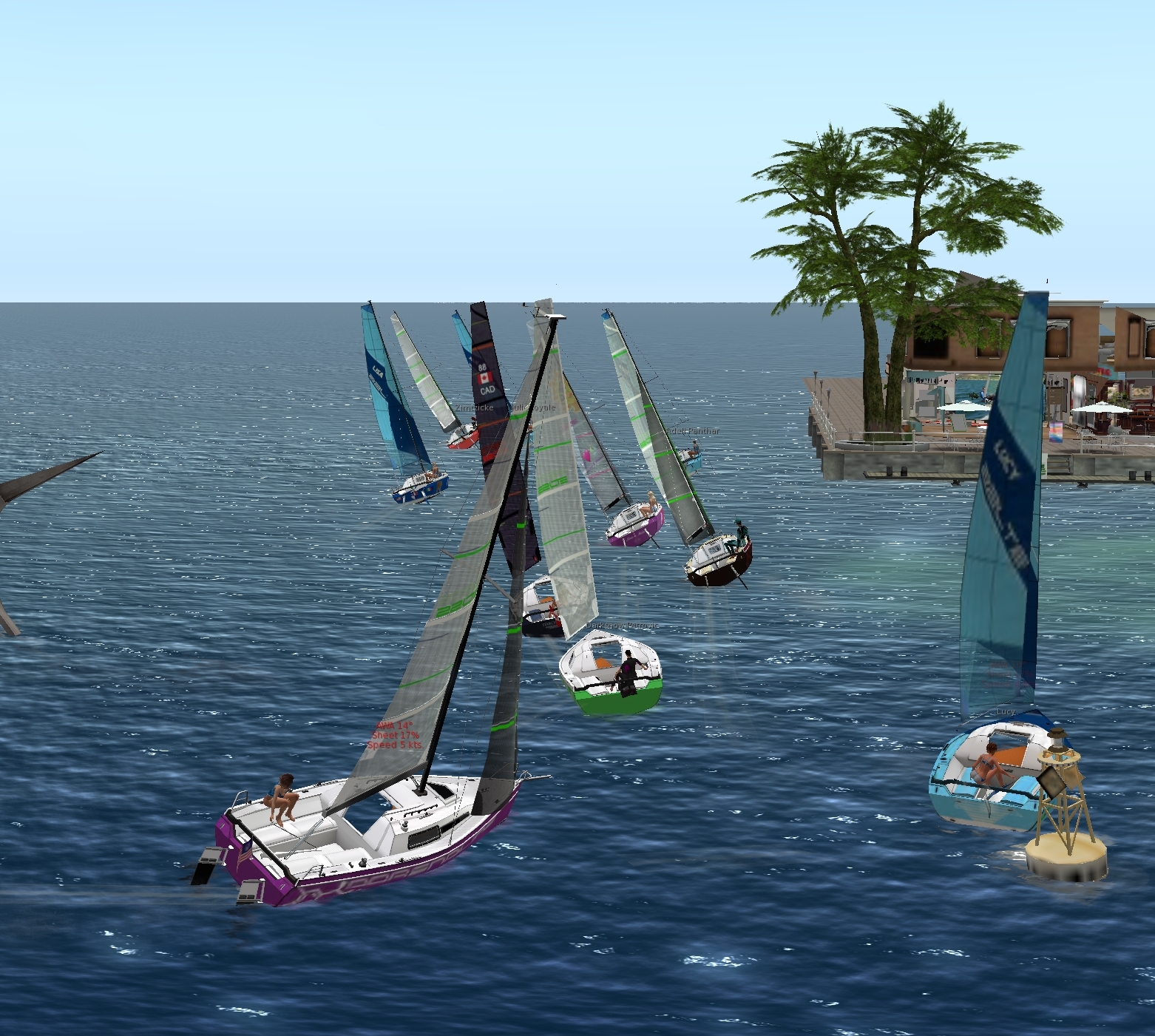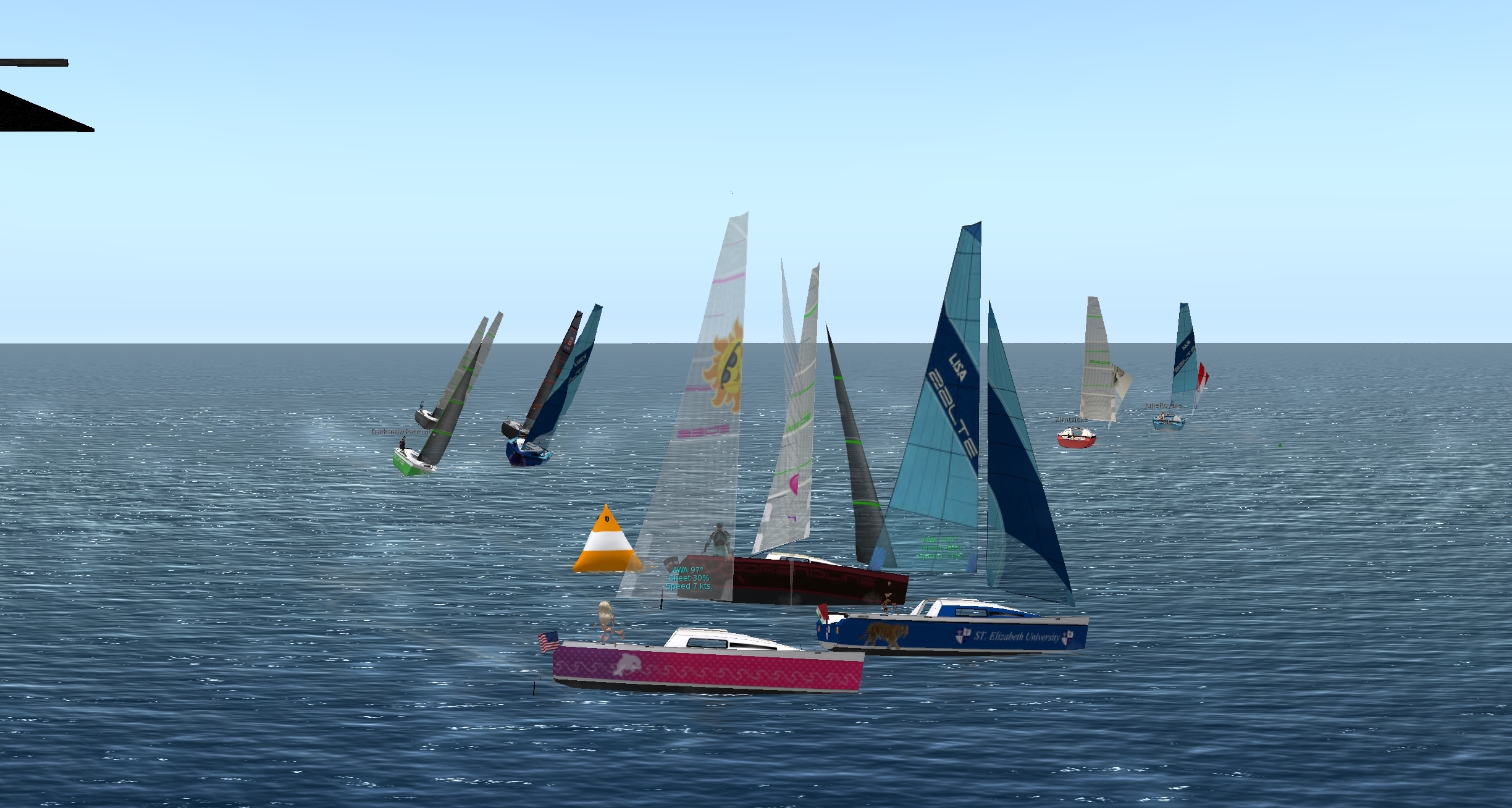 The boats spread out on this long spin leg and went all little different lines. I was pretty curious to see how this would look later at WP5 when they all come together again. So far we had a very close and exciting race with lots of little duells and changing positions.
Now we come back to the start of this little story. The fleet reached Sim Grau and well you can really ask yourself what are the people at support chat do when you ask them to restart a sim?

After all crashed at Grau, all tried to relog, but it took everyone at least 5-10min and uncounted tries to come back in. The boats were gone and the race was over. What a frustrating end for such an exciting race.
I really hope we will have more luck next week and hope all can forget this and come back for another exciting fun next week.
hugs and kisses
Bianca
P.S. I showed the fleet crash picture immediately support chat and ask what happened. Well they didnt know of course and tried to blame me for not checking the sim after they restarted it for me…