Yesterday we were unfortunately only 3 boats. Maybe the upcoming summer and the nice weather keeps people a bit away. But nevertheless we will continue with our races.
Yvonne and Dahlia joined me in this race and we did the course TrYC Bandit 25r with wind North West and 18knots.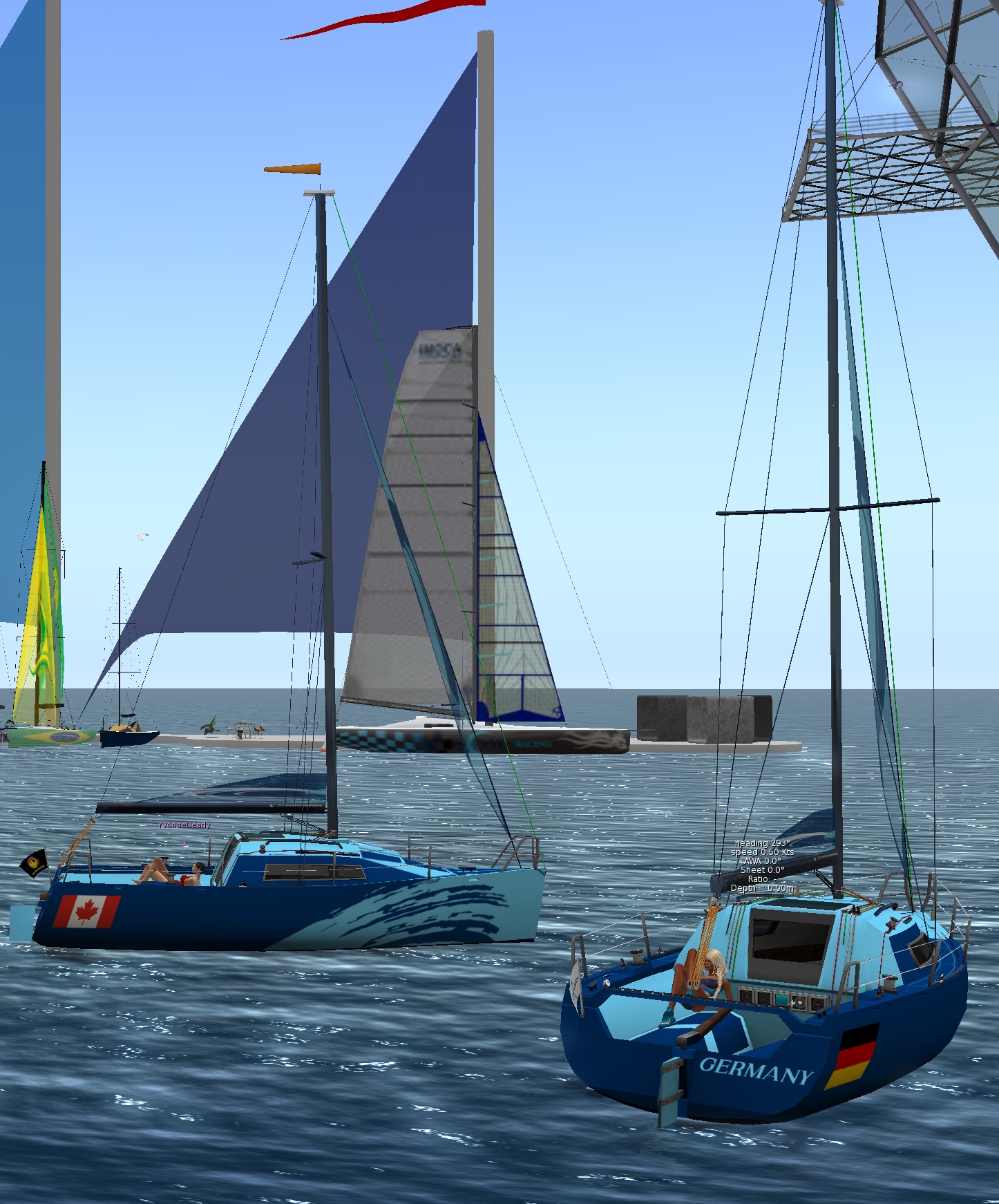 2 hours before the race i let LL restart a broken sim on the Course. So the weather was actually pretty fine.
Yvonne and Dahlia started pretty well, only me was overearly and had to go around startline buoy again and follow the two with some social distance. I could catch Dahlia, who was struggling with some script errors at the first buoy and continued my chase for Yvonne. A Little later Dahlia gave up with the "broken" boat and started with nearly 11min delay again in a new boat.
In the meantime i shortened the distance to Yvonne Inch by Inch and when we reached the Roman boat i was just behind her. My turn around the front of the Roman boat was unfortunately too optimistic and i got stopped by the ramming bar under the water. Yvonne did her turn a lot better and while i tried to get free i could only watch her becoming smaller and smaller again.
So i started chapter 2 of my chase and after the following long upwind leg i was right behind her again at the next buoy.
Both raising the spin and starting the long high speed leg. During this leg i could pass Yvonne and add a couple of meters between her and me. My lead stayed quite constant until we reached the finish line.
In the meantime Dahlia follwed us and arrived the finish without any more issues.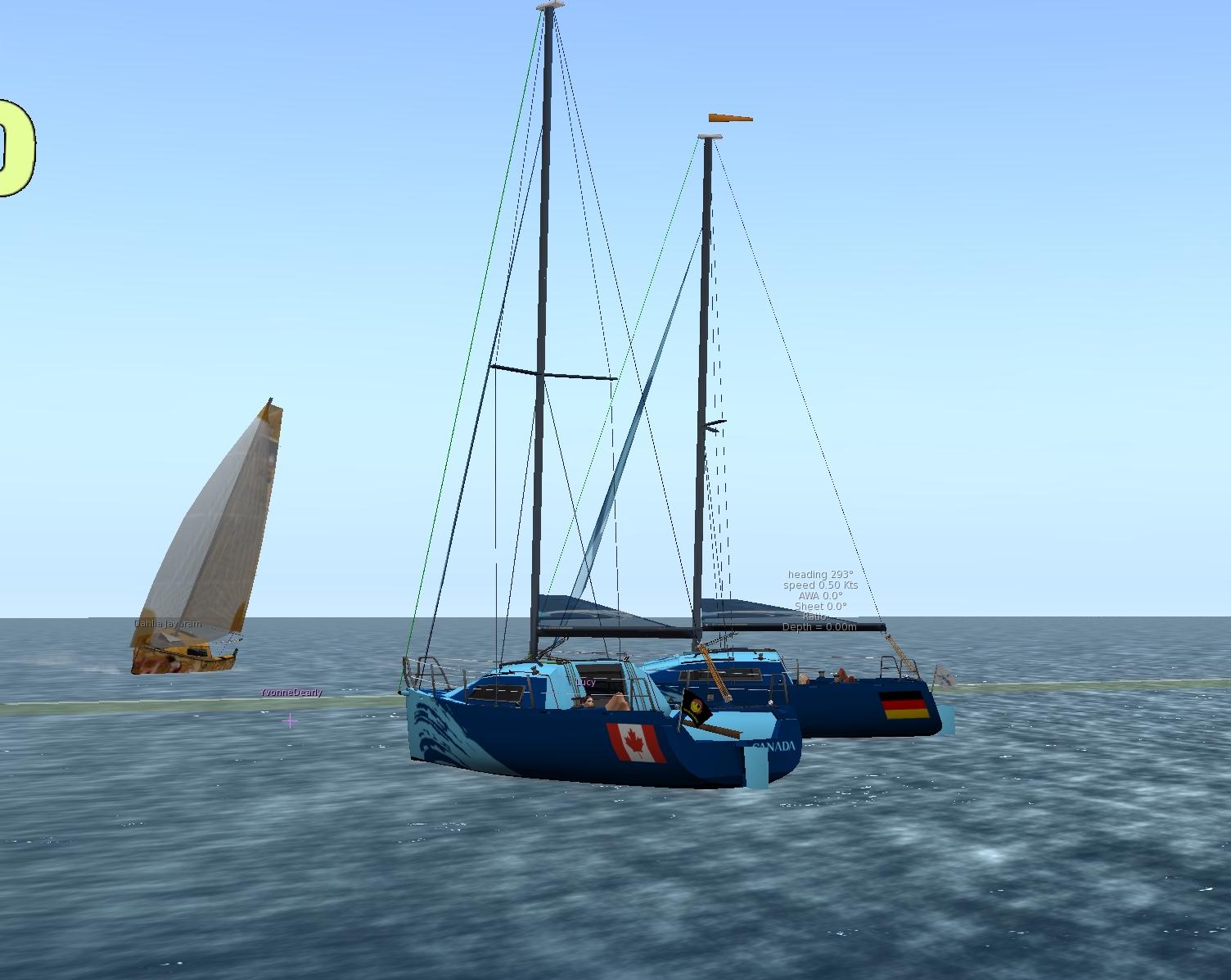 It was an exciting duell with Yvonne and even Dahlia following us with the delay caused by her technical issues enjoyed the sail.
And here are the results from yesterday:
Race 12: 2020-06-20-TrYC Bandit 25R-NW18
1: TgBianca Resident IDBSEB40 — 00:27:27
2: YvonneDearly Resident IDBS593B — 00:28:08 4 points
3: Dahlia Jayaram IDBSBC69 — 00:41:58 1 Point
Lap Times:
TgBianca Resident IDBSEB40 — Start: 00:00:17 — Last lap: 00:27:10
YvonneDearly Resident IDBS593B — Start: 00:00:06 — Last lap: 00:28:02
Dahlia Jayaram IDBSBC69 — Start: 00:10:48 — Last lap: 00:31:10
Standing overall TrYC 2020 B25R Championchip (after 12 races):
Sailor-points-number of races
Yvonne 31 8
Nicole 29 9
Lucy 26 9
Laured 20 3
Dahlia 20 10
Candy 17 5
Teagan 9 1
Riz 1 1
Lets see how the summer in Europe will influence the number of boats in this race this year. But i hope we will get again some more racers to have more of these exciting duells.
hugs and kisses
Bianca