We have a new and very interesting boat in SL. The Bandit 22LTE. It is the successor of the Bandit 25R. The boat is a little smaller, with nicer proportions, the new and modern wind engine Boss4 and has only the really necessary script code for sailing to make crossings safer.
I have sailed this boat now for over a week and its a very exciting racer.
We have at TrYC already a race for the Bandit 25R. So for me its logical to organise one for the Bandit 22LTE as well and we have a great chance to compare old and new version directly, because we will use the same course and the same winds for both races.
The first race for the Bandit 22LTE will be:
Tuesday, June, 30th, 01PM SLT (22:00 CET, 21:00 UK)
You might remember we had for the racers who like to use it a special offer for free. A TrYC racedesign with some light personalisations: National flag on the spin and hullside and sailors name on main sail. I dont wanna break with this Tradition and here is the first one for Germany: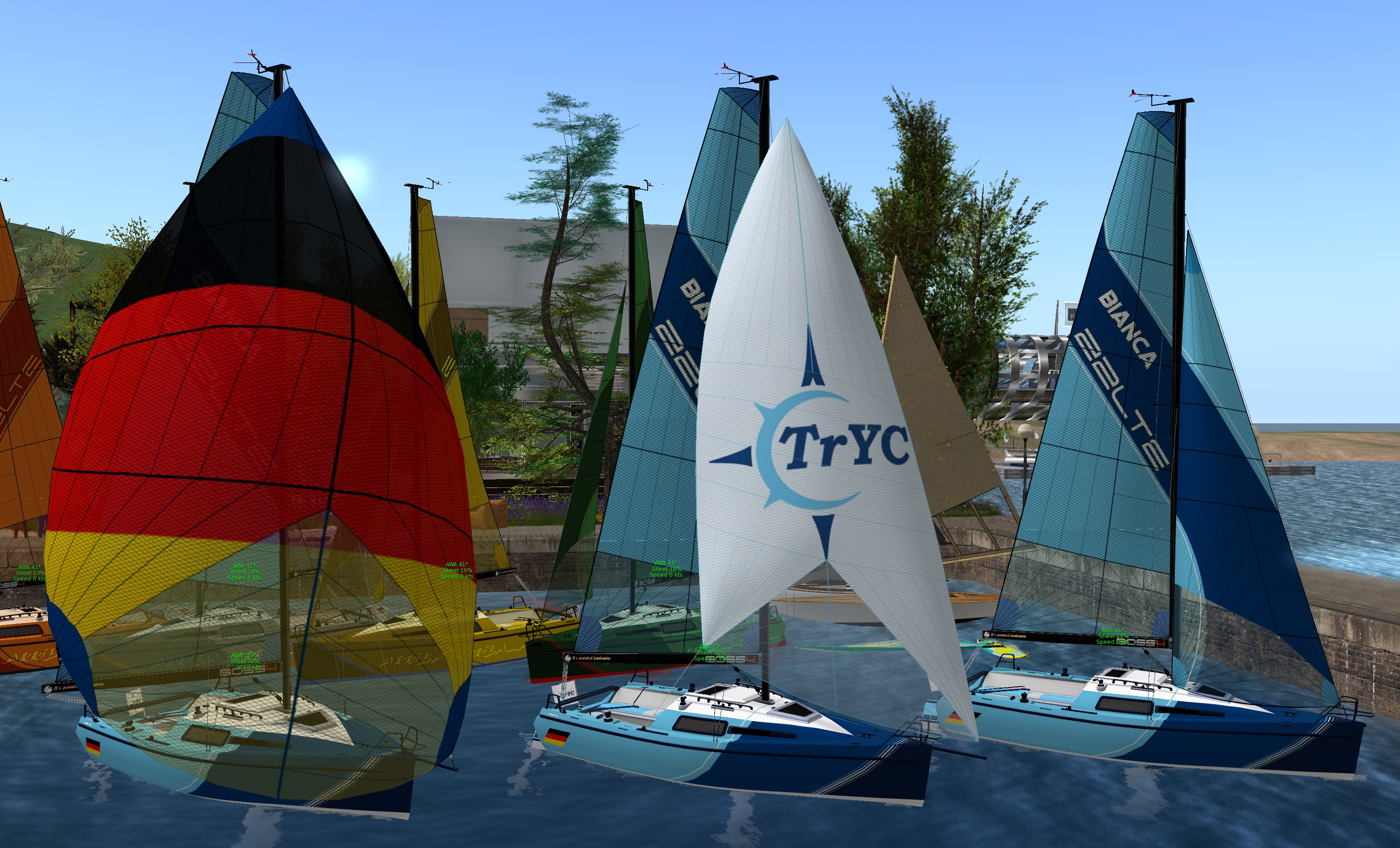 You can imagine how the other nations will look and i will try to prepare as many as i can for next Tuesday. So if you plan to join our race give me a call Inworld (TgBianca.resident) and i will prepare yours for next Tuesday.
Hope to see many of you at the race for some exciting fun and a beer after the race.
hugs and kisses
Bianca