Karma's a bitch, isn't it?
Sorry for being a meaniepooface now but Modly started it. 😉
As super master chief politician of the navy he should've known that the responsibilty of a sea captain is the safety of his vessel and its crew first and foremost, his country of origin comes after that, much much later. Crozier's action was absolutely right and he acted according to his job. Psychologically disturbed paranoid, war-horny politicians need to take a backseat once in a while.
BoingBoing reports:
Acting Secretary of the Navy Thomas Modly submitted his resignation late Tuesday, after calling the ousted commander of the USS Theodore Roosevelt "stupid" in an address to the ship's coronavirus-stricken crew.

(At the time of this blog post, is not yet clear whether his resignation has been accepted.)

This news comes hours after Modly finally apologized for ridiculing USS Theodore Roosevelt captain Brett Crozier, whose crew considered him a hero.

Speaking to those men, some of whom have since become sickened with coronavirus and COVID-19, Modly mocked their fired commander as "stupid or naive."

Modly submitted his letter of resignation late Tuesday to Defense Secretary Mark Esper, and told staff he was quitting.

James McPherson, acting undersecretary of the U.S. Army, will reportedly take his place——again, 'acting,' at Trump's behest.

Meanwhile, congress calls for investigations, and we today learned the Trump administration just fired an experienced inspector general at the Defense Department who would be precisely the official tasked with conducting such an investigation.

Nothing matters.
If you wanna know all the details, please read the timeline of the happenings with Theodore Roosevelt, its fateful crise and its ill-fated captain Crozier on Defense One. It reads like a thriller. 😮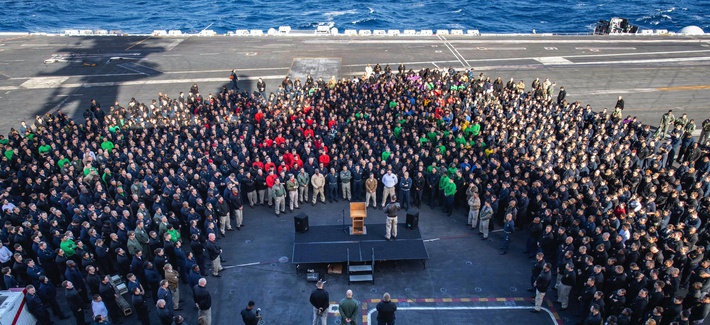 One day they will mayb make a pathetic Hollywood flick from it. "Based on the true story of a bold navy captain who valued the lives of his crew more than his carreer."