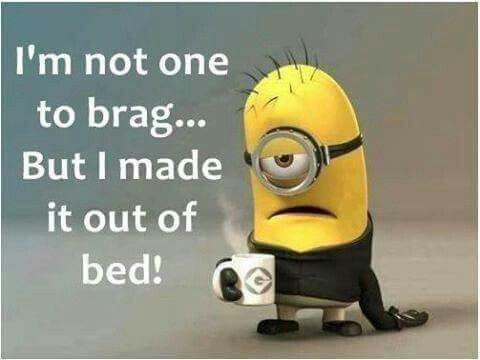 Tired, o so tired. Dunno why but somehow I'm fukn rundown and don't feel up to anything. At least I put LMDE4 on a thumbdrive …
… will maybe install it on Gaga later today. Or tomorrow. Or at some undisclosed point in the future. Meh. 😐
See? That's what I meant when I stated all we Linux bloggers are running out of topics to post about. I'm not the least bit curious about LMDE and if it's running ok on Gaga or not and what surprises are waiting for me. Every Joe Schmoe and their granny have blogged and YouTubed about LMDE4 in the last couple days, and everyone seemed to be quite happy with the product's mintyness. As was to be expected. When Clem and his gang releasing a Mint version of anything, often much later than all the other distros, we can be quite sure about a high standard of quality … and the extra dose of mintyness.
And as I've stated yesterday, this is only about the, kinda insignificant, decision what will be the second distro on my recommendations list: Sparky or LMDE4. My list consists only of two items: Archman (for advenced users and Orca) and one mainstream, easy to use, still not childish. distro. Recently Sparky (the Debian  for human beings) kicked Mint 19.3 off the list. Now Mint has a chance to come back with their own spin on Debian. I can promise you already it won't be easy for Mint.
LMDE4 being only available in Cinnamon flavour is already a huge disadvantage. Not delivering granny Orca's fave DE, the old style Mate, was a huge mistake, Clem. You were the chosen one – but you disappoint me again and again. 😦
But we'll see about that … sometime laterz.
Haha, I was also snooping around the intestines of this here bloggo, looking for a storage space upgrade and on the way stumbled upon a couple statistics. See that? With some distance the most viewed post is still the one about that nice little arthouse movie project 2 Girls 1 Cup. OMfG! 😮
I blogged that offensive schmutz as a joke, kinda poking fun about how revolting and cheaply made that video was. But this kak obviously has many fans in the international porn scene. And this is quite an old post, going on 3 years. still on top of the most searched items in my blog. 😦
Does that mean if I wanna get more subscribers and "readers" all I have to do is linking to some pervert porn videos?
Ok, off with me. Talkin' 'bout schmutz, gotta watch another episode of Star Trek: Picard.
That stuff is impossible to binge. One episode a day is more than enough. Really.