Heyhoo fellow humans, penguins and Archies!
Was just browsing thru the interwebz and visited Karmi's bloggy as I do every so often. That thing is something. Karmi is rather radical in his views, and relentless, which makes him funny/infuriating to read. In his latest article he fired a broadside against my personal favourite Linux distro, the mighty Arch.
An article that demands an answer, methinks. But first let's have a quick peek what it's all about:
Unfortunately and typically, Karmi disallows all sorts of love letters and fan mail, so I'm gonna answer here. His post deserves, nay, cries for a thoroughly thought out reply. And since this is my blog and I can do whatever I fancy here, an answer he shall get. But first please take 2 or 3 minutes and read Karmi's original in full.
So he mentioned two points. We will check those: First point of criticism was Arch's allegedly poor hardware detection, to whcih I can just say NO! Not at all true. Arch is one of the most up-to-date Linux distros, probably even the single-most up-to-date distro!
Any software and app that becomes available for Linux – Arch will have it first! And that includes drivers for peripherals and internals. If Arch won't run your printer from the early pleistocene age, no other distro will.
No, in all earnesty, your editrix never encountered any problems with peripheral and internal computer parts and tools. Now to be fair I gotta mention I don't believe in personal printing, so I dunno what printers are supported. When I need a printout I take a USB flashdrive, go to the post office or internet café and print it out there.
Everything else works as supposed: USB sticks, external hard drives, mice, cameras, SD cards, all kinds of shit.
Coming to think of it, it's only logical that Arch is so good with hardware detection:
It's a rolling release distribution. Everything that is new will be rolled out to the various Arch derivatives immediately. So we Archies receive everything long before the shit lands in other distros. So, in a slight variation of Karmi's favourite saying:
If Arch can't run your most exotic components, no other distro can!
Karmi's second point of concern was the leadership crisis. Yes. Mhm, the old project lead entered a new stage in his life and left his position up for grabs. That's hardly a crisis or a problem but just natural for every sort of organisation. It's called generational change and happens in sports clubs, commercial companies, political parties and last but not least, in every other Linux distro as well!
And the Arch developers group solved the situation in a grown up and very democratic manner: By vote!
Cool eh, who would've thought they'd come up with such a novel political idea? But they did and, hey presto, have a new majority voted project lead. Congratz boyz and grrlz. Very well done. 😉
Okay, one last thing needs clearing up: Karmi finished his article withn following question:
Anyway, if you're thinking about trying Arch or one of the Arch-based Distros, then you should probably reconsider. If you have already been using Arch or an Arch-based, then you might ask yourself 'Why?'
Okay, that was a direct question. And I indeed asked myself why I'm on Arch – and not for the first time, I can promise you that. I don't have much self-esteem and consider myself a mom n pop computer user, not an expert for anything. But these are the reasons why I am running Arch Linux:
It's a Rolling Release distro, always updates to the newest available software, programs, drivers, apps. Quite contrary to Debian derivatives I'm reminded daily that my distro's maintainers are still actively doing their "jobs" and thinking about my wellbeing. I feel in very good hands.
The supposed instability and unreliability of Arch distros is a myth. When you're not trying to run Manjaro with the Mate desktop, nothing bad will happen. Updates are checked and checked again before they are rolled out ton the end users.
Even if an update doesn't finish and breaks up with error messages – it doesn't matter. You'll be able to use your distro same as before, and in a few hours/days the boys upstream will have found a solution and  your update will finish flawlessly. You computer your data and your work wasn't in any danger at any time.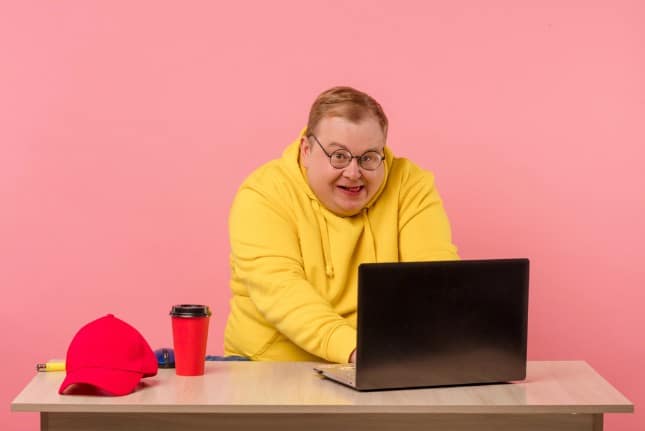 But arguably the most compelling argument why I run Arch Linux with such great conviction: Arch makes you sexy!!!