The windsurf board by Dutch from The Mesh Shop is a really fun toy. We (Bianca and me) are planning races for it in Triumphal every Thursday.
Bianca already made a wonderful club texture for it: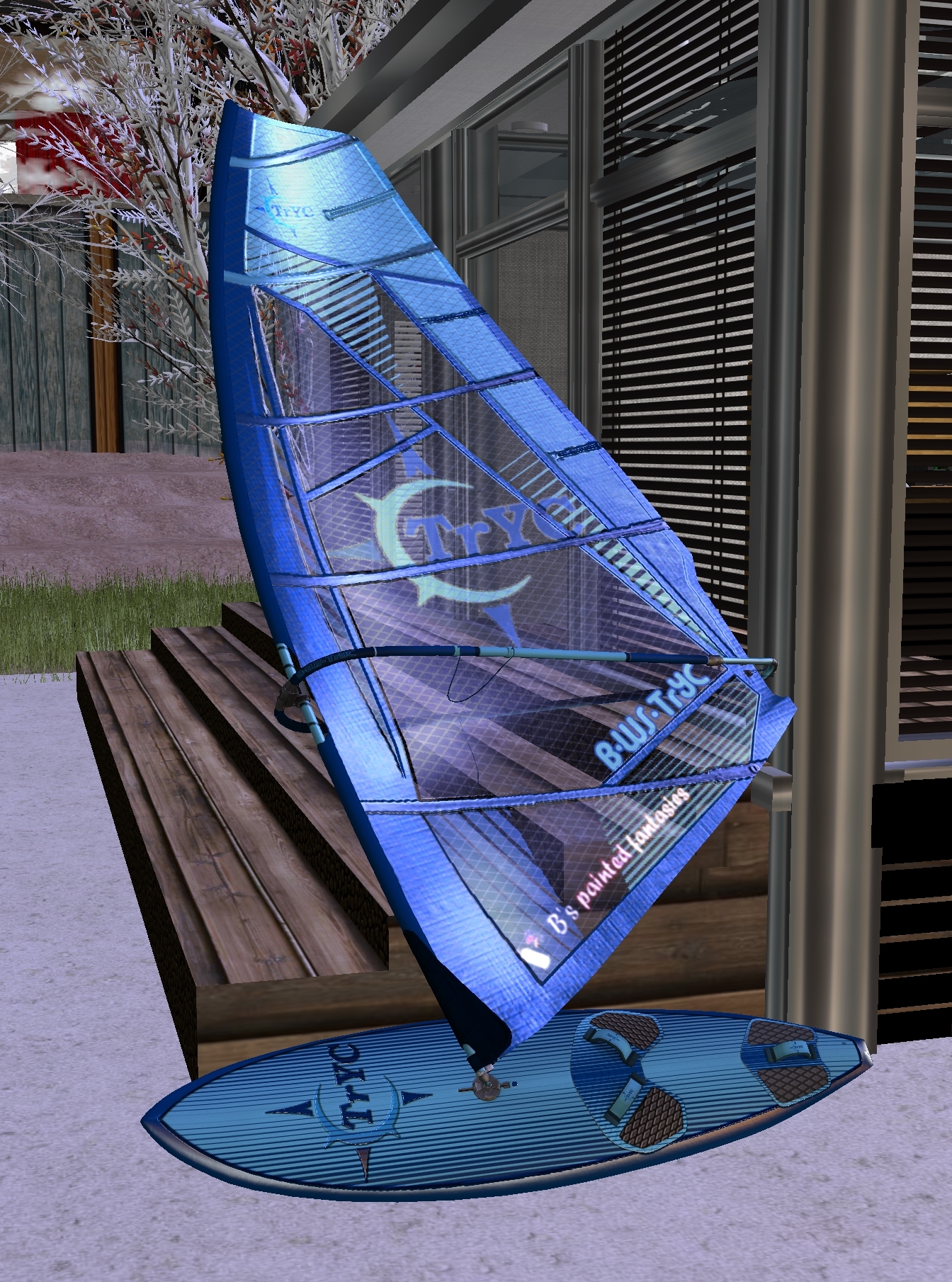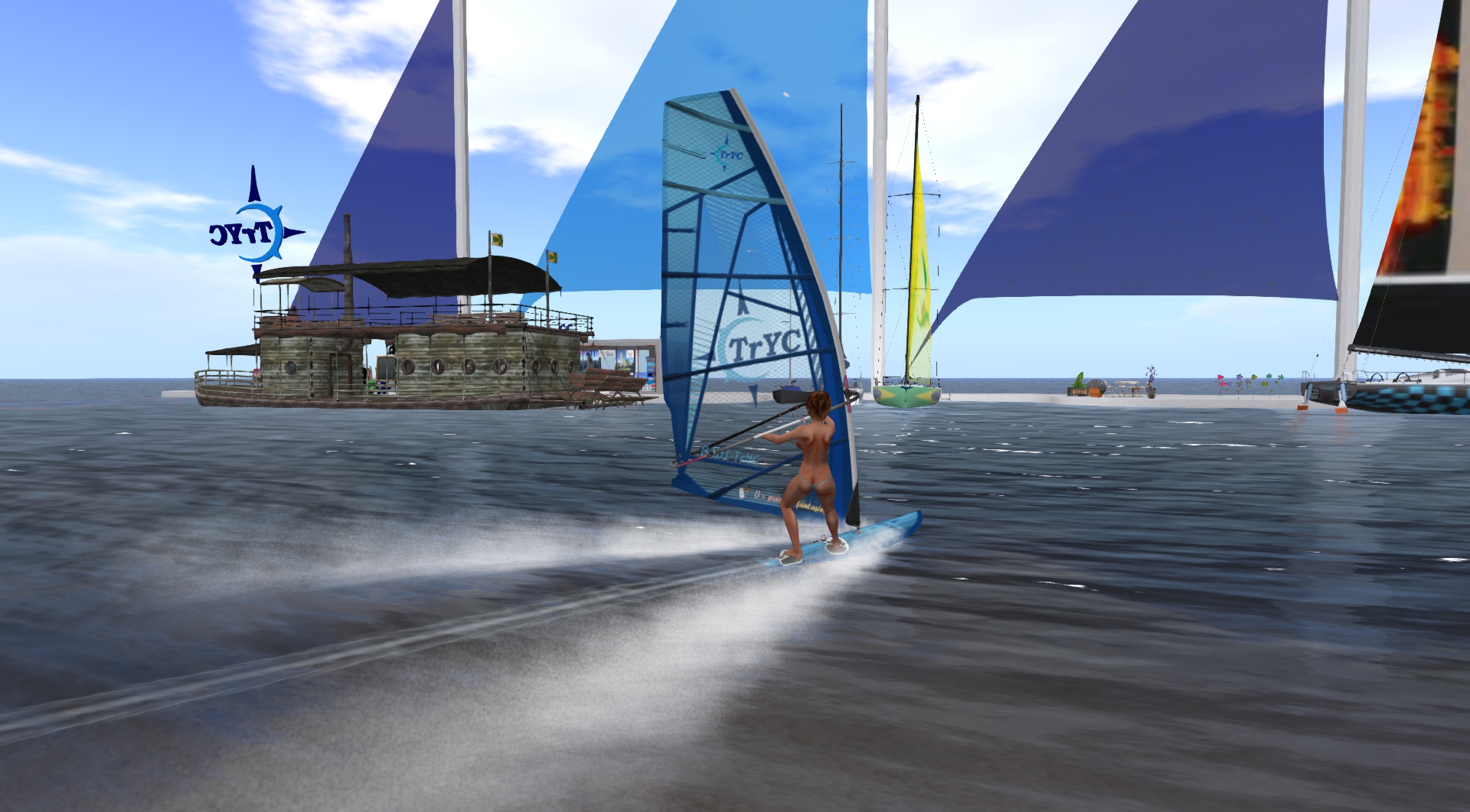 And we are testing a course drawn by Bianca that uses all the agility of the board. Using both Nrth or South wind at 21 knots, normal and inverted route, average time to complete the course was of 15 minutes.
The course: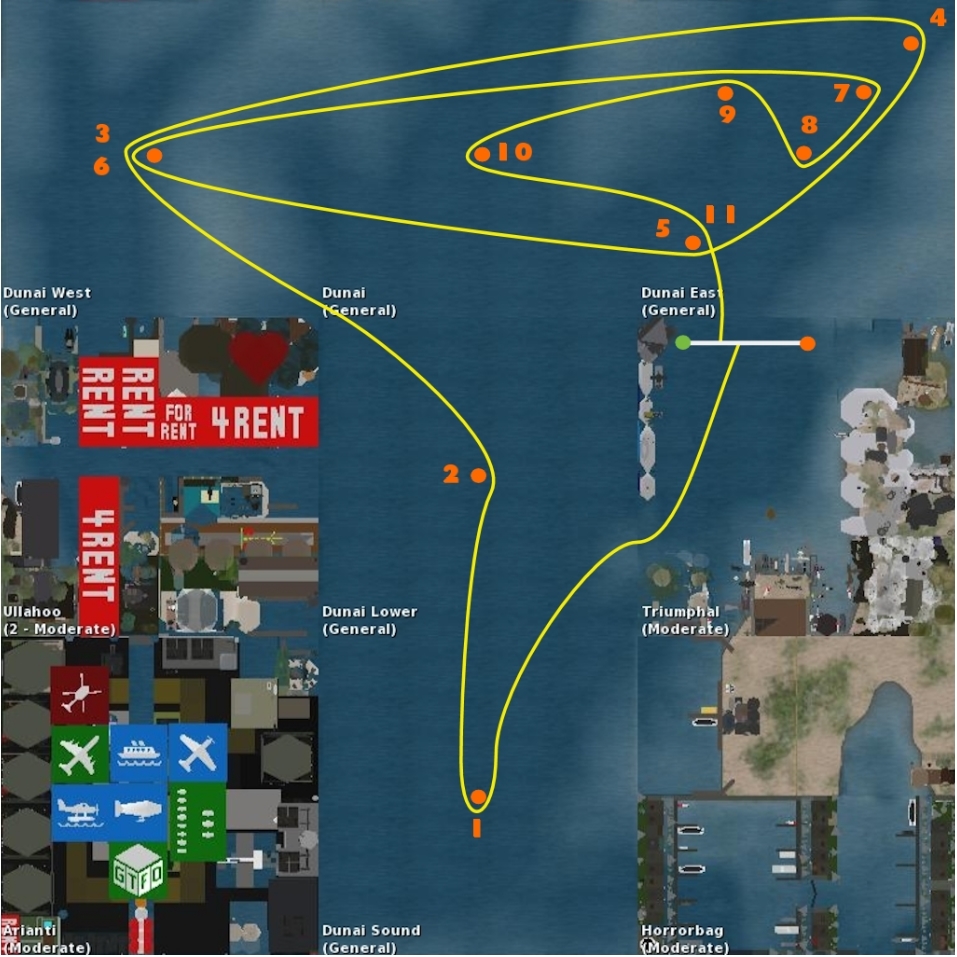 I think it will be really fun 😉